Discover the areas and topics we work on
Environment and Health in Transport
Environment and Health in Transport
Air quality
Data
Decarbonisation
Electromobility and alternative fuels
Health impacts of transport
Infrastructure
Intelligent, connected and cooperative transport systems
Mobility management and campaigns
New and shared mobility services
Noise
Procurement
Public transport
Road safety
Social inclusion
Traffic management
Urban freight
Urban space management
Urban Vehicle Access Regulations (UVARs)
Walking & Cycling
Governance & Integration
Governance & Integration
Data
Financing
Innovation & Disruption
Intelligent, connected and cooperative transport systems
New and shared mobility services
Procurement
Public-private partnerships
Regulatory frameworks
Research & Innovation
Smart cities
Sustainable Urban Mobility Plans
Urban freight
Urban space management
Urban Vehicle Access Regulations (UVARs)
Road Safety & Security
Road Safety & Security
Automated Vehicles
Data
Health impacts of transport
Infrastructure
Intelligent, connected and cooperative transport systems
Mobility management and campaigns
Public transport
Road safety
Security
Sustainable Urban Mobility Plans
Traffic management
Urban freight
Urban Vehicle Access Regulations (UVARs)
Vehicle safety
Walking & Cycling
31/01/2022
31/01/2022
This LEVITATE webinar showcases the impacts of cooperative, connected, and automated mobility (CCAM) on two case studies for freight transport: Automated delivery & automated consolidation and Pla...
02/02/2022
02/02/2022
On 2 February the INDIMO and SPROUT projects will hold a joint webinar titled: "Planning for a more inclusive transition of urban mobility". The webinar will bring both projects together...
12/09/2022 - 14/09/2022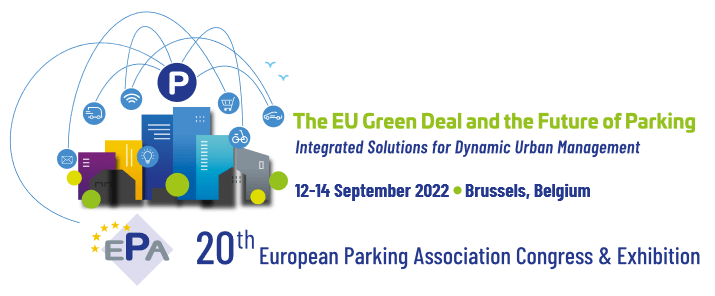 12/09/2022 - 14/09/2022
The European Parking Association Congress and Exhibition will be held on 6-8 October 2021....
Featured Content
29/10/2021
Our contribution to the new EU Urban Mobility Framework to develop urban transport systems that are safe, accessible, inclusive, affordable, smart, resilient and emission-free.