2023 - 2026
eBRT2030
Electrified Bus Rapid Transit (eBRT) systems are crucial to achieving more sustainable, carbon neutral cities. Here comes eBRT2030! This new project aims

aims to support the next generation of full eBRT systems in urban and peri-urban contexts through various innovative measures.
Decarbonising public transportation is key to achieving sustainable mobility. eBRT systems have a high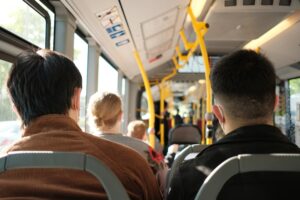 operational performance, reduce congestion and greenhouse gas emissions, and enhance user-centric public transportation systems.
The eBRT2030 project aims to support the next generation of full eBRT systems in urban and peri-urban contexts, tapping into automation and connectivity functionalities. The project will run for 4 years, from January 2023 to December 2026. 
eBRT2030 key aims are to: 
Develop flexible, economically viable, integrated, and technology-focused eBRT solutions at various levels including system and subsystems, vehicles, end-user comfort and safety, infrastructure, operations, automation, and IoT connectivity.

 

Set up 8 demonstrations of eBRT system innovative solutions in real operations led by cities or operators, with a focus on the full BRT system or a technological innovation linked to BRT operations. 

 

Define a new European concept of Bus Rapid Transit for 2030, benefitting from the evaluation, tests, and replications of the real-operation innovations. These will improve the performance of the whole European urban bus system.
To learn more, take a look at the project's website.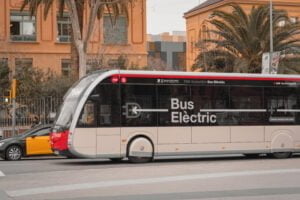 eBRT2030 is coordinated by UITP and brings together 45 partners from across the entire public transport value chain. The project is being carried out in 8 demonstration cities and regions including: Amsterdam, Athens, Barcelona, Eindhoven - North Brabant, Prague, Rimini, as well as an international cluster in Latin America (Bogota and Quito).