Throughout our publications, we explore in detail the latest mobility topics to deliver leading insights, inspire conversations and inform of best practices to make sustainable and inclusive urban mobility a reality. We aim to illustrate in concrete ways how innovative transport solutions can help local authorities achieve their mobility policy objectives, bringing to life carbon-neutral liveable cities.
From the former Thinking Cities to our new Cities in motion, POLIS magazines deliver the latest insights on urban mobility, showcasing best practice examples and bringing forward relevant discussions for all the most relevant topics related to sustainable and inclusive transport. 
Featuring articles, interviews, case studies, and more from vanguards in the mobility field, we aim to provide exciting content that will engage mobility authorities, experts, and aficionados. Our goal? To inspire action.
We hope to pique your interest with our latest publications and join us in learning all there is to know on current urban mobility topics!
Curious?

Find below all about our two magazines, Cities in motion and Thinking Cities!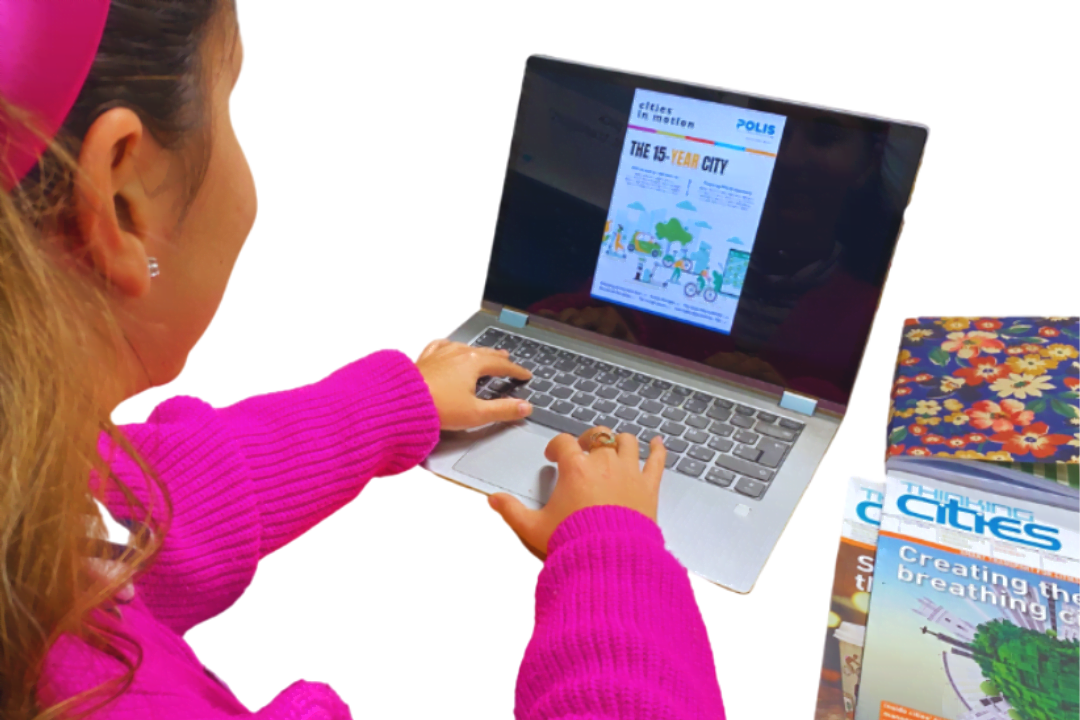 Cities in motion
Our latest publication, Cities in motion is where good ideas on sustainable mobility live.
It is a place for answers, analysis and inspiration about the intense and evolving relationship between cities, transport and, essentially, our lives as citizens and mobility actors.
Published by POLIS and prepared completely in-house, we bring together the most interesting and thought-provoking insights that leaders have to offer on urban mobility, paving the way for our cities and regions to become safer, smarter, more sustainable and inclusive places to lead our lives. In each issue, Cities in motion features a range of news, exclusive interviews, relevant policies and best practices to help stakeholders keep innovating. 
This magazine illustrates in a concrete way just how innovative transport solutions can help local authorities across Europe and beyond to achieve their mobility policy objectives.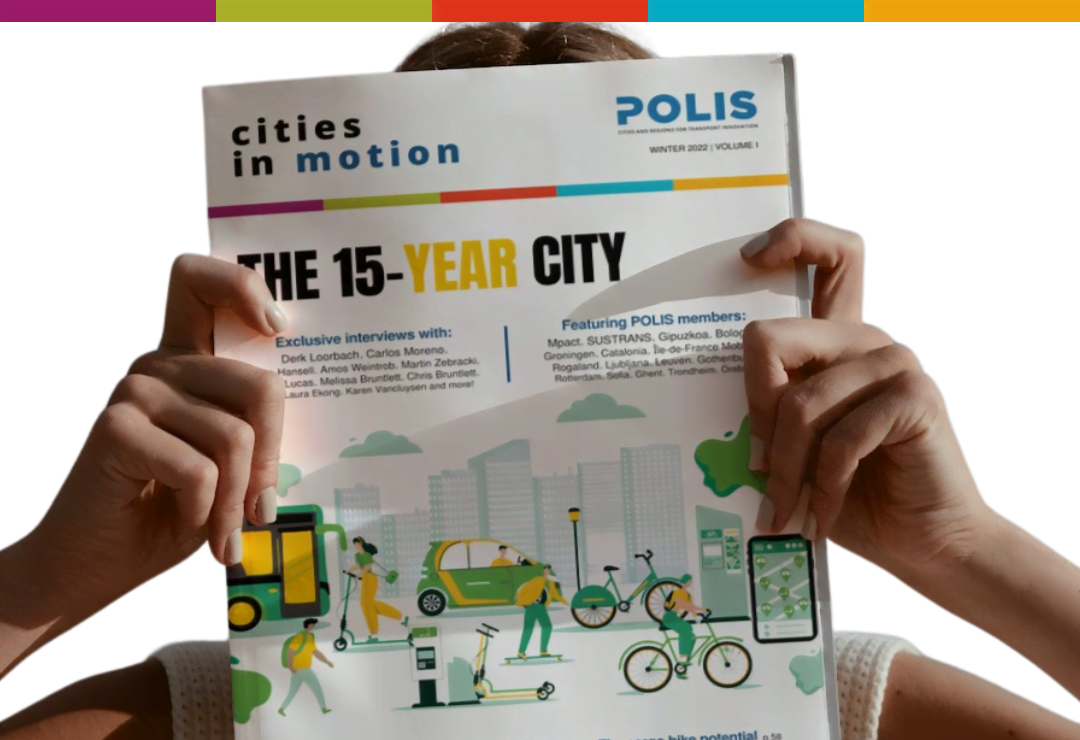 Thinking Cities
Through Thinking Cities, POLIS, in collaboration with H3B Connected, sought to elevate relevant topics and shape discussions on sustainable urban mobility, both within Europe and beyond.
Each issue focused on a selection of mobility themes to educate stakeholders on the crucial role cities and regions play in the realm of innovative transport. This magazine brought forward best practice examples of how creative ideas in mobility are essential to assist local and regional authorities in achieving the ambitious mobility goals they have set for themselves.
Thinking Cities had the objective of highlighting innovative solutions for making our cities smarter, more liveable, and greener places to live.
If you have any questions about our magazines, do not hesitate to contact Alessia Giorgiutti, Communications Coordinator.