2023 - 2026
GREEN-LOG
Now more than ever, we require last-mile delivery ecosystems that are sustainable across various dimensions: and GREEN-LOG aims to meet this need. How? Through innovative solutions and inclusive stakeholder engagement!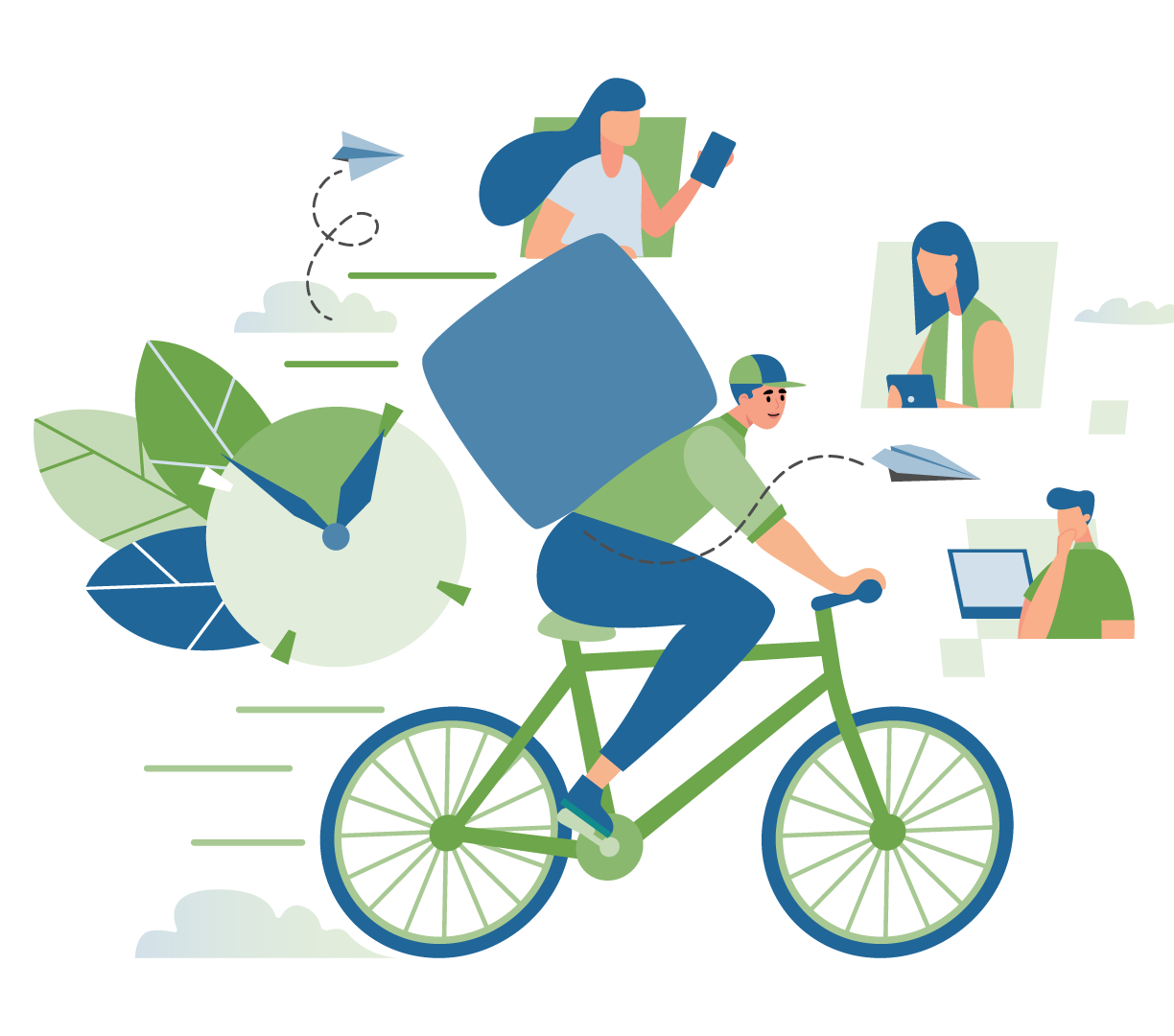 Following the remarkable expansion of e-commerce, where sales rates tripled between 2014 and 2020, the world is currently experiencing an unmatched increase in last-mile transportation. Urban and peri-urban ecosystems are faced with a lot of difficulties as a result of this new reality, and courier services are under tremendous pressure to provide seamless service for more frequent home deliveries. 
Over the course of three years, GREEN-LOG will accelerate systemic changes to create last-mile delivery ecosystems that are socially, economically, and ecologically sustainable. It will establish city platforms made up of inclusive stakeholder Urban Living Labs to foster social innovation, and both design and implement cutting-edge delivery solutions.  
The GREEN-LOG approach offers a state-of-the-art simulation environment for scenario building: it combines different solutions to enable the integration of last-mile delivery interventions with the highest possible impact on environmental sustainability and traffic reduction, while simultaneously considering their financial viability.
The project offers Logistics-as-a Service platforms for interconnected city logistics, automated delivery concepts using autonomous vehicles and delivery droids, cargo-bike-based innovations for sustainable micro-consolidation, and multimodal parcel deliveries integrating public transportation. The solutions are supported by networked city logistics dataspaces that supply dynamic services for proactive ecosystem optimisation while respecting the interests of stakeholders including consumers, businesses, and the city. 
The approach is deployed and validated in five Urban Living Labs:
Three follower cities - Arad, Helsinborg, and Valga – will be involved in testing the transferability of the proposed innovations. 

Topics
Staff member(s)