2012 - 2015
TIDE
TIDE (Transport Innovation Deployment for Europe) enhances the broad transfer and take-up of 15 innovative urban transport and mobility measures and makes a contribution to establish them as mainstream measures.
TIDE focuses on 15 innovative measures in five thematic clusters: financing models and pricing measures, non-motorised transport, network and traffic management to support traveller information, electric vehicles and public transport organisation. Sustainable Urban Mobility Plans is a horizontal topic integrated in the cluster activities.
TIDE builds further on the NICHES+ and NICHES project, and is funded by DG Research & Innovation. It runs from October 2012 to September 2015.
Involved Cities
...are Milan, Donostia – San Sebastian, Reading, Rotterdam, BKK Budapest.
Innovation Toolbox
15 inspiring transport measures that can change your city
This brochure aims to introduce local authorities and urban transport professionals to the fifteen TIDE innovative measures. Each measure is illustrated with good practice examples, highlighting characteristics and benefits, key aspects for implementation, and useful references.
The TIDE Innovation Toolbox is available for download in English, French, German, Spanish, Italian and Polish.
Transferability handbook
A practitioners' guide to analysing the transferability of innovative urban transport measures
The TIDE transferability approach is described in this handbook, illustrated with concrete examples of the transferability methodology applied to an innovative measure of each of the TIDE themes. Download here.
Impact assessment handbook
Practitioners' handbook for cost benefit and impact analysis of innovative urban transport measures
This handbook outlines the TIDE assessment method, developed to foster the implementation of sustainable urban mobility measures. Download here.
Guidelines for Implementers
TIDE looks into the details of 15 innovative measures, structured in 5 thematic clusters. For the 10 most promising innovative measures, guidelines for implementers have been published:
New pricing measures:
Non-motorised transport:
Network and traffic management to support traveller information:
Electric vehicles:
Public transport organisation:
Research and Policy Recommendations
Study Tour catalogue
The TIDE Study Tour Catalogue provides urban transport professionals and local decision makers with an overview of European cities that have successfully implemented innovative measures across the 5 thematic clusters. Download here.
TIDE Awards
Created as a follow up of the OSMOSE awards developed in the framework of the NICHES project (2004-2007) – the TIDE Awards aim to reward local authorities that have shown the courage to introduce innovative and daring measures to meet the urban transport challenges they are facing in a sustainable and effective way. The TIDE Awards have been granted at the project's final conference in September 2015 in Barcelona http://www.tide-innovation.eu/en/News/Kocaeli-and-Ealing-TIDE-Award-Winners/.
More Information
Project Coordinator: Ivo Cré, icre@polisnetwork.eu
www.tide-innovation.eu
Twitter: @TIDE_innovation
LinkedIn: Transport Innovation Deployment for Europe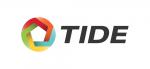 Topics
Staff member(s)