2017 - 2020
CoEXist
CoEXist aimed to prepare for the transition phase during which automated and conventional vehicles will co-exist on urban roads.
Through a cross-disciplinary approach and the engagement of relevant stakeholders, CoEXist developed an automation-ready framework for road authorities as well as traffic simulation tools. The tools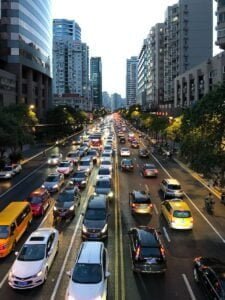 developed by CoEXist were tested by road authorities in four cities with different urban structures and traffic compositions: Helmond (NL), Milton Keynes (UK), Gothenburg (SE) and Stuttgart (DE), to assess the "automation-readiness" of their locally-designed use cases.
CoEXist road authority has developed a concrete 'Automation-ready Action Plan', providing detailed guidance on their specific processes and steps that should be taken to conduct automation-ready transport and infrastructure planning. To develop its action plans, each city has reflected on the results from their Automation-ready Forum – participative instances for discussion and engagement with citizens and key local stakeholders – and the conclusions from the use cases' impact assessment. CoEXist's 'Guidelines: How to become an automation-ready road authority?' provide a full description of how to implement the tools and methodologies developed by the project, and summarises the key conclusions and lessons learnt from the project's use case implementation and analysis.
Find out more on the "AV-Ready" transport models and road infrastructure for the coexistence of automated and conventional vehicles here.
The project received €3.5 million in funding from the European Union's Horizon 2020 Smart, Green and Integrated Transport programme.