04/05/2021
POLIS members to debate the way forward for cleaner and greener transport in May
From 

Active Travel 

to 

Freight

, the POLIS Working Groups will convene to discuss the biggest challenges facing urban mobility.
Within the POLIS working groups, cities and regions share best practices, explore relevant policy changes and debate the way forward for cleaner, greener, more mobile cities. The working groups are tailored to the needs of our members, and we even have specific groups for Small and Medium sized cities as well as regions.

So, what is on the agenda this month?
Governance & Integration: Public Private Partnerships
6 May | 11.00-12.30 & 15.30-17.00 CET & 7 May | 11.00-12.30 & 14.00-15.30 CET
Partnerships between public and private mobility operators will be essential for securing effective and sustainable mobility solutions. But how can these be achieved? These meetings examine several key areas for partnerships between cities and regions and commercial shared mobility services, and data sharing between the public and the private sector to better regulate these services.
Active Travel: Reallocating space towards permanent infrastructure for active travel
10 May | 12:30-13:45 CET
The Active travel group presents a side event at THE PEP Vienna 2021, the Fifth High-level Ministerial Meeting on Transport, Health and Environment. The session which will explore how cities can create lasting changes to their mobility services.
This is open to non-members too. Find out more here.
Regions Working Group: First meeting
12 May | 9.30-11.30 CET
This initial meeting for the newly formed Regions Working Group seeks to establish the initial steps towards bringing together POLIS' regional members and defining a way forward for the group.
Joint Parking and Clean Vehicles Working Group meeting
19 May | 14.00-15.30 CET
Our Parking and Clean Vehicles & Air Quality Working Groups join to discuss city level best practice in the field of integrated EV-parking strategies. As the charging infrastructure is gaining ground in urban areas, questions arise on how to efficiently incorporate it in already limited parking spaces while curbing visual pollution and safety hazards and yet improving the charging experience.
Traffic and Mobility Efficiency: ITS Directive and Real-time traffic information (RTTI) delegated regulation
21 May | 11.00-12.30 CET
The Traffic and Mobility Efficiency group is running two workshops addressing the EU's policy/legislation related to transport data, focusing on the ITS Directive and two delegated regulations enabled by the ITS Directive.
All three pieces of legislation are either under revision currently, or will be revised in the near future. The aim of the workshop is create greater awareness and understanding of these legislations and how they (will) affect Polis members.
The second meeting will take place 1 June, 15.00-16.30.
Want to know more about our working groups?

POLIS working groups bring our members together to discuss the leading urban mobility issues, share best practices and debate the way forward. Our Working Group meetings are open to POLIS members only, For more information regarding membership please contact our Membership Manager, Pasquale Cancellara.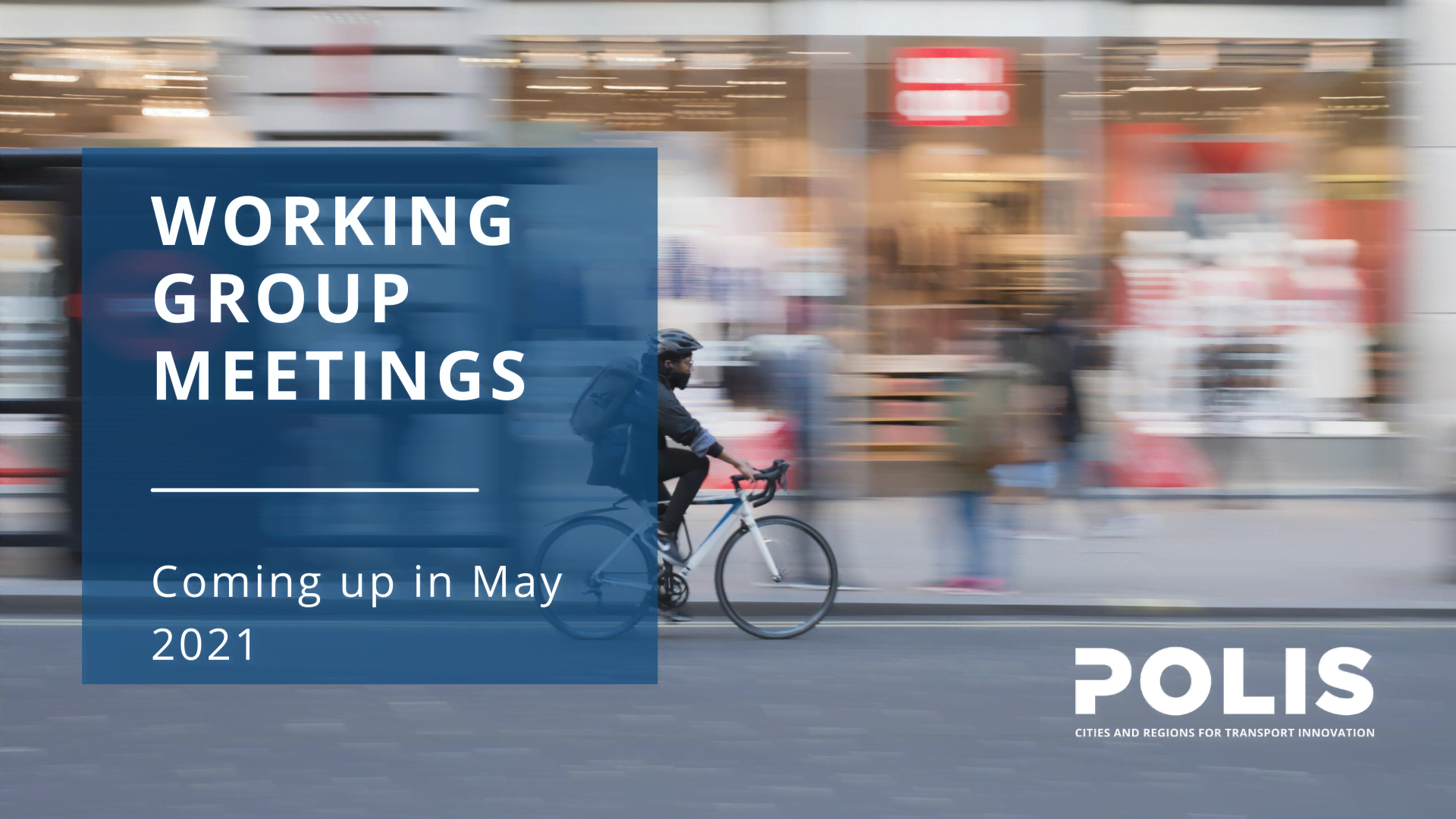 Topics
Staff member(s)