2013 - 2016
PTP-Cycle
The goal? To use Personalised Travel Planning (PTP) methods to promote a shift from private motor vehicle use towards cycling, walking and public transport.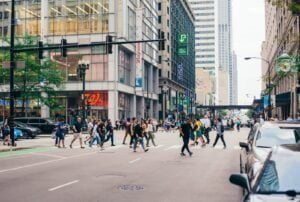 PTP-Cycle - Personalised Travel Planning for Cycling - tested a new approach to changing travel behaviour and roll it out amongst households, universities and workplaces across five European cities (Antwerp, Burgos, London Borough of Greenwich, London Borough of Haringey, Ljubljana and Riga).
PTP methodology
The methodology handbook gives basic guidance on the general principles and practice involved in setting up and delivering a Personalised Travel Planning (PTP) project.  It also provides specific guidance about
implementing a project in either a residential, workplace or university setting, as well as for supportive 'in the field' engagement.
Champions resource pack
The champions resource pack is intended for project management staff. It runs through briefly how volunteers (or 'champions') might be involved and contribute to a Personalised Travel Planning (PTP) project, including an insight into their recruitment and the activities they might undertake.
PTP-Cycle was a project co-funded by the Intelligent Energy-Europe Programme granted by the Executive Agency for Small and Medium-sized Enterprises (EASME)
More information on the PTP methodology and the Champions Resource pack is available here
For further information on the project, please visit the project's page