2017 - 2021
Eltis
Europe's main observatory on urban mobility.
Eltis provides the information, good practices, tools and communication channels needed to help you turn your cities into models of sustainable urban mobility.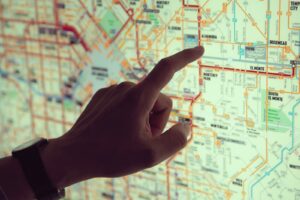 The project facilitates the exchange of information, knowledge and experiences in the field of sustainable urban mobility in Europe. It is aimed at individuals working in transport as well as in related disciplines, including urban and regional development, health, energy and environmental sciences.
As a consortium partner, POLIS regularly contributes to the Eltis portal with news items and case studies. In the framework of Eltis, POLIS has organised two editions of the European Conference on Sustainable Urban Mobility Plans (in 2018 and 2019), and the first edition of the Urban Mobility Days (in 2020).
Eltis is financed by the European Commission's Directorate General for Mobility and Transport (DG MOVE)

Topics
Staff member(s)