27/04/2020
How to plan cargo bikes hubs for urban logistics?
Polis members Lisbon, San Sebastián and Utrecht are involved in City Changer Cargo Bike (CCCB). The project exploits the limitless potential of cargo bikes promoting their usage amongst public, private, and commercial users.
Cargo Bikes are emission-free, environmentally friendly and low-noise vehicles. They thus have the potential to contribute to CO2-neutral city centre logistics, as targeted by the EU by 2030. They are also able to significantly reduce nitrogen oxide and fine dust emissions as part of air pollution control. Cargo bikes can make effective and economical logistics concepts possible, especially for the growing area of small consignments such as parcels.
In the "Cargo Bike Hub" project, the Chair of Logistics Systems and the Chair of Environmental Psychology at the Otto-von-Guericke University of Magdeburg dealt with concrete questions concerning the implementation of transshipment hubs in urban areas. This resulting guideline is addressed directly to municipal planners.
Find more here: http://cyclelogistics.eu/index.php/downloads/source-material/planning-cargo-bike-hubs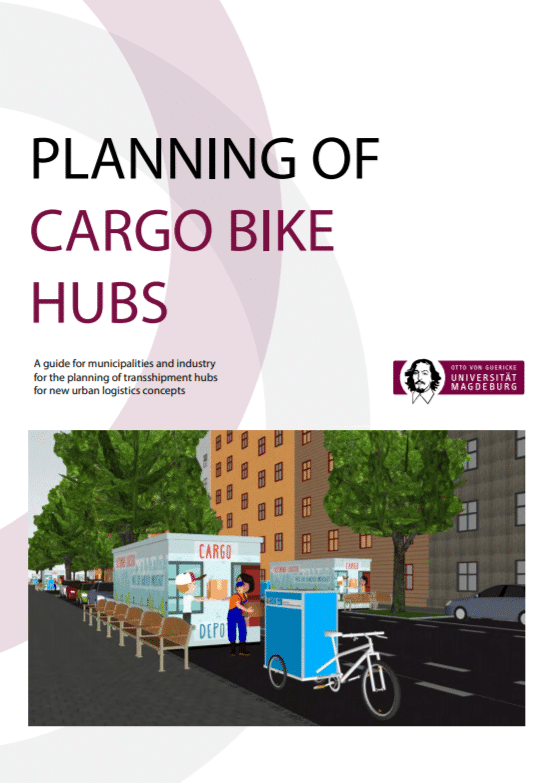 Topics
Staff member(s)