Mobilising Mobility: MaaS - CIVITAS delivers!
The concept of Mobility as a Service, MaaS, claims to offer a personal mobility package based on lifestyle needs and delivered through a single interface and subscription.
The CIVITAS SATELLITE initiative brings you in this webinar examples of CIVITAS cities that have seen an opportunity on this trend and have worked on its implementation within their projects. ECCENTRIC partners have developed the MaaS readiness indicators to ensure that all possible aspects of the current situation are taken into consideration before the local environment is ready for MaaS.
ECCENTRIC cities Turku and Madrid will present the guidelines and their local approach to MaaS while PORTIS city Antwerp will present their Mobility Marketplace and their MaaS approach focused on encouraging Public-Private cooperation.
This webinar will be moderated by Ivo Cré.
Featured speakers include:
Stijn Vernaillen (Antwerp)
Nuria Caballero (Madrid)
Stella Aaltonen (Turku)
The webinar is a Polis initiative in cooperation with CIVITAS SATELLITE, CIVITAS ECCENTRIC and CIVITAS PORTIS
About the projects
CIVITAS SATELLITE aims to help cities gain better access to innovative solutions to properly address transport challenges they are facing. Cities, as the closest link to citizens, are the focal point of SATELLITE's efforts, with an emphasis on international cooperation as an essential aspect for cities to function as "activity hubs" in the global economy.
CIVITAS ECCENTRIC demonstrates and tests innovative sustainable mobility in peri-central areas, combining new policies, technologies and soft measures. In five living labs, the project demonstrates the potential and replicability of integrated and inclusive urban planning approaches, innovative policies and emerging technologies. Clean vehicles and fuels are being tested, new regulations and services formulated and consolidation solutions developed in close partnerships with the private sector
CIVITAS PORTIS aims to improve governance for an enhanced cooperation between cities and ports. The five living labs will implement mobility measures, supporting their multifunctional role of cities, ports and gateways to inland areas. The project aims to show that sustainable mobility can increase functional and social cohesion between city centres and ports, while pushing the economy forward and boosting the allure of modern urban environments.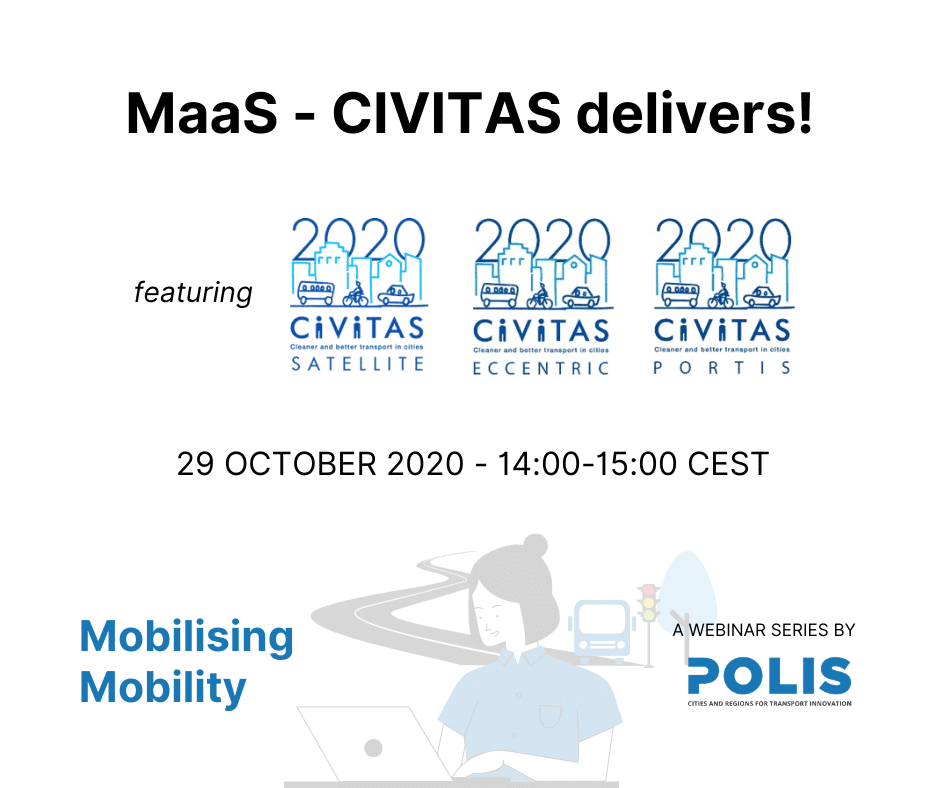 Topics
Staff member(s)