eHUBS 5th webinar: Communication strategy – eHUBS' successful uptake
eHUBS are presented as a solution to reduce gas emissions since 25% of them come from the transport sector. However, is implementing shared mobility hubs enough to have an impact if no one uses them? Why and how is it possible to work for a successful uptake of eHUBS by end-users? Is communication not the key to success? These (and more) questions will be answered during the 5th eHUBS webinar dedicated to its communication strategy.
Speakers:
Gustav Bosehans - Newcastle University.
Jasper Meekes - City of Nijmegen, will share Nijmegen's experience on effectively communicating eHUBS.
Veerle De Meyer - City of Mechelen, will give an example of Mechelen's communication campaign within the framework of the MOBI-MIX project
The 5th webinar will take place on June 10 from 11:00 to 12:00 CEST - Online. You can register here.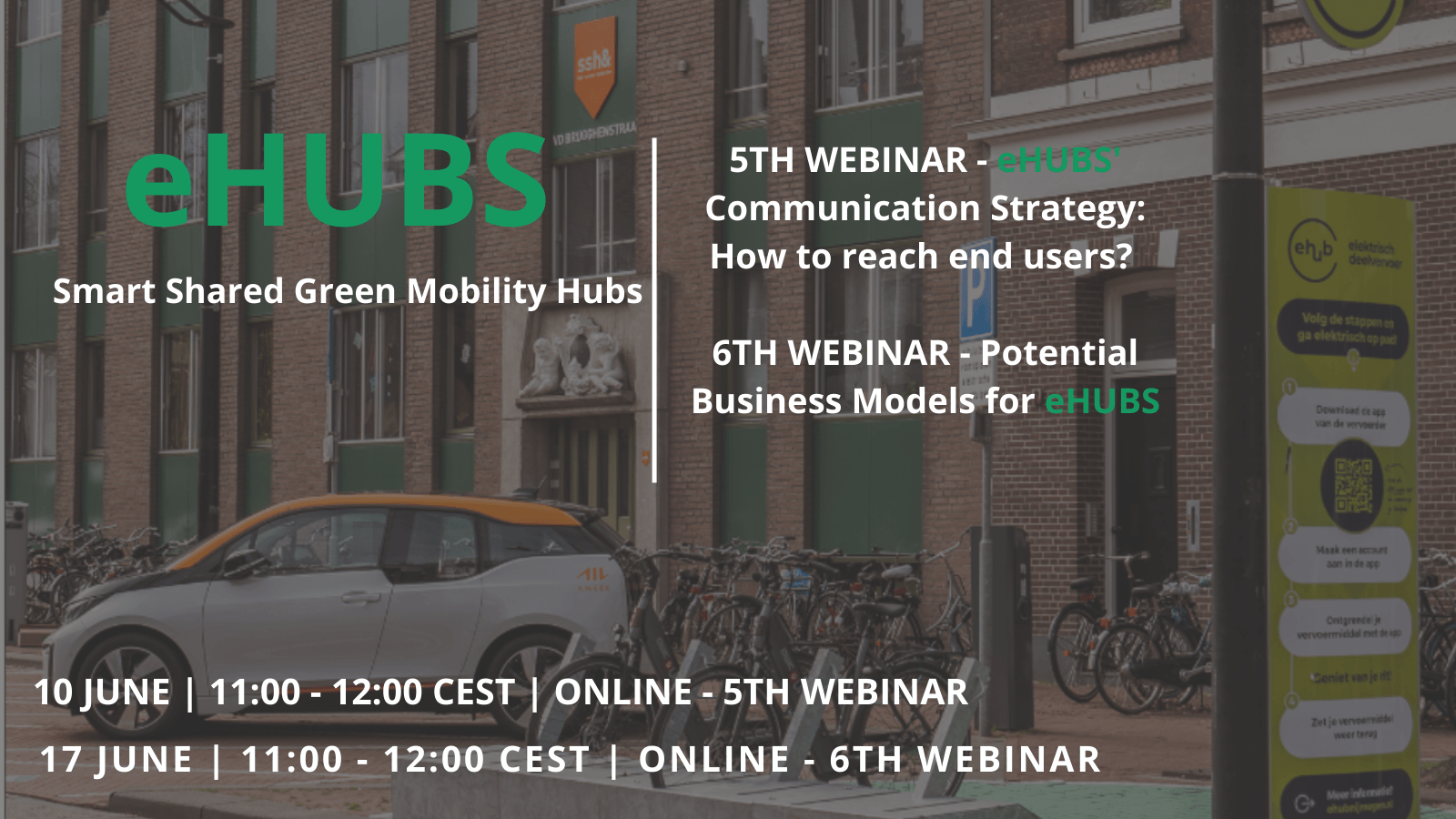 Topics
Staff member(s)