20/02/2023
A new EU-funded project tackling urban freight in action: GREEN-LOG!
The growth of the e-commerce sector presents serious logistical issues. In this light, Europe needs to identify and scale-up novel and more sustainable last-mile transportation solutions.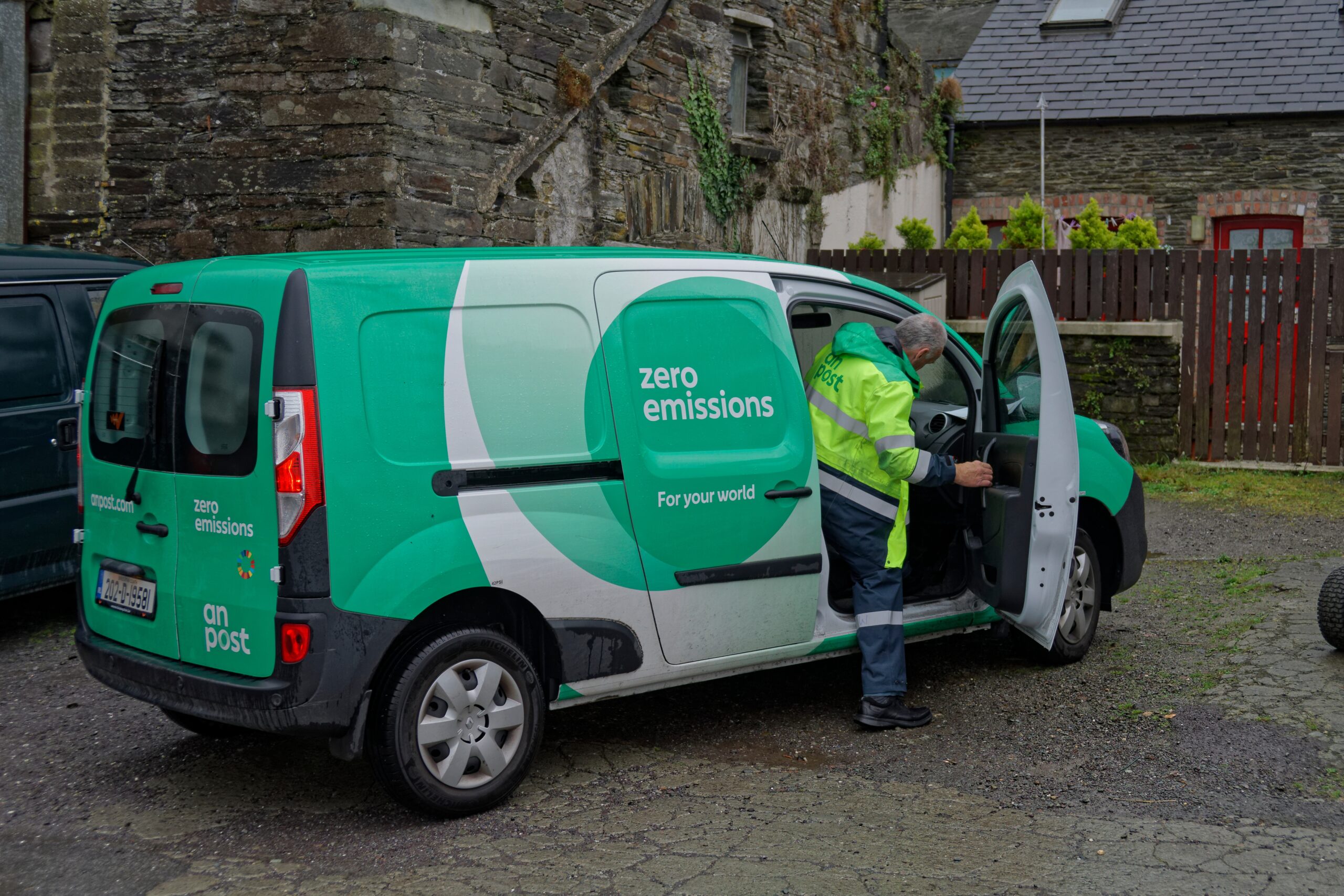 GREEN-LOG (Cooperative and Interconnected Green delivery solutions towards an era of optimized zero-emission last-mile Logistics) tackles the negative trends associated with last-mile deliveries by supporting the transition towards effective, resilient, safe, and sustainable transport.
Running from January 2023 until June 2026, its ambitions are in line with the European Green Deal, the Paris Agreement, and the Green City Accord: indeed, GREEN_LOG's goals are part of the wider European Commission's goals for zero-emission last-mile deliveries, as components of the European Green Digital Coalition and the European Climate Pact. It is also part of the CIVITAS Initiative "Urban logistics" thematic area, aiming to make sustainable and smart urban mobility a reality for all in Europe and beyond.
Kicking GREEN-LOG off
The kick-off meeting took place on 30 and 31 January 2023, at the INTRASOFT premises in Athens. The project coordinators of the "sister projects" URBANE and DECARBOMILE were also invited and attended the meeting remotely.
GREEN-LOG aims to accelerate systemic changes in last-mile delivery ecosystems for economically, environmentally, and socially sustainable city logistics. On the operational level, the project will provide cargo-bike-based innovations for sustainable micro-consolidation design and deployments, multimodal parcel deliveries integrating public transportation, Logistics as a Service platform for interconnected city logistics and automated delivery concepts with the use of autonomous vehicles and delivery droids.
GREEN-LOG has five Lighthouse Living Labs (LLs): POLIS members Leuven, Mechelen, and Ghent (BE) forming the Flemish cluster, alongside Barcelona (ES), Oxfordshire (UK), Athens (EL) and ISPRA (IT) to demonstrate efficient, replicable, and socially acceptable innovative last-mile delivery solutions, building on existing assets.
The consortium comprises 25 partners and an external partner from 9 different EU Member States, led by Netcompany-Intrasoft, a leading European IT Solutions and Services Group with a strong international presence and expertise.
In GREEN-LOG POLIS leads the Transferability Multiplication and Acceleration activities to build momentum for green automated last-mile delivery solutions. The goal, amongst others, is to promote knowledge transfer, conduct capacity-building activities, involve a wider base of external cities and regions, and communicate and disseminate GREEN-LOG's results.
Want to keep up with the latest news? Follow the project on Twitter and Linkedin.
Topics
Staff member(s)