29/06/2022
Urban Freight working group convenes in Madrid
On 13 June POLIS' Urban Freight working group convened in Madrid for a joint event with the LEAD project.
As cities seek to decarbonise freight activities, innovative last mile solutions are critical. Across Europe from Leuven to Budapest, cities of all shapes and sizes are exploring many new concepts, from Digital Twins to micro lockers, cargo-bikes, Zero Emissions Zones for freight- and more!
This meeting was a chance to explore the challenges and opportunities these have brought, exchanging on the way forward- including the adoption of Digital Twins in an urban environment.
Digital Twins could have a significant impact on the design, operation, and optimisation of logistics infrastructure, such as warehouses, distribution centres, and cross-dock facilities in European cities. Other solutions tested by other participating local authorities, such as micro hubs and urban consolidation centres, will be explored.
This meeting was exceptionally open to members of the LEAD Advisory Board and Transferability Platform, to further exchange and network with POLIS members on ongoing activities and projects dealing with urban logistics.
LEAD is a project creating Digital Twins of urban logistics networks in six cities. This will support experimentation and decision-making with on-demand logistics operations in a public-private urban setting. Innovative solutions for city logistics will be represented by a set of value case scenarios, that address the requirements of the on-demand economy while aligning competing interests and creating value for all different stakeholders.
Thus, joining the POLIS Urban Freight group was a unique opportunity to bring together the range of activities being pioneered by both.
Key insights from the meeting are available to POLIS Members HERE.
Want to know more about our working groups?
POLIS' Working Groups offer an excellent platform for peer-to-peer exchange (and rigorous debate) with other European cities and regions on a wide range of urban-mobility-related topics including freight, safety, clean vehicles & air quality, health & active travel, governance, social & economic access, and traffic efficiency. 
Our membership draws from across Europe and beyond, from large capitals including London and Paris to small and medium-sized cities such as Leuven and Ravenna, as well as regions such as Baden Württemberg and Catalonia.
In addition, our associate members are leading academic institutions including Gustav Eiffel University, Breda University and CEREMA — as well as operators including SBB. This is a continually growing list and over the last year, we have continued to welcome many new members.
Find out how to join our network HERE.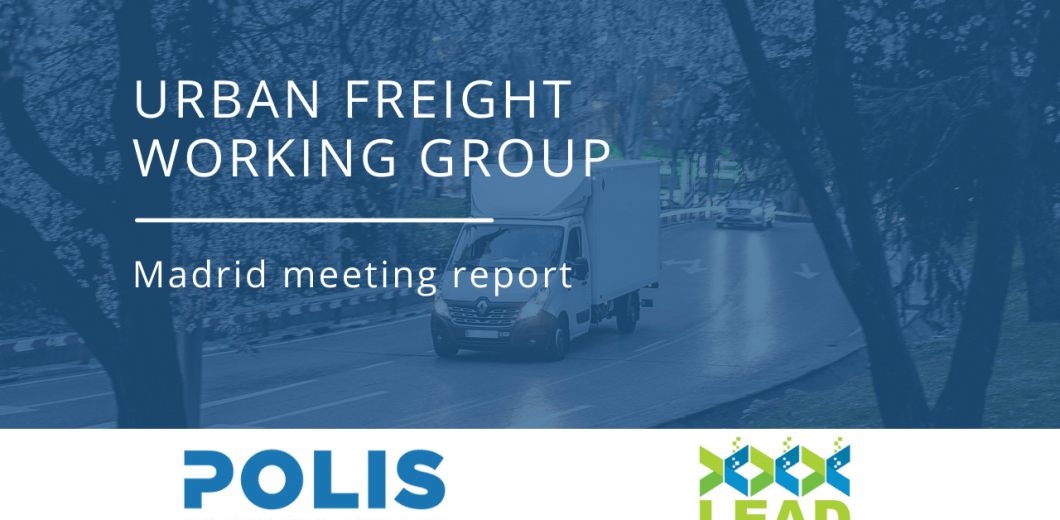 Topics
Staff member(s)