2019 - 2022
PAV
The goal? Helping cities develop sustainable spatial planning strategies that include AVs.
Many European cities have already started experimenting with autonomous mobility. Thinking about AV is mostly related to technology and immediate mobility impacts, but autonomous vehicles have yet to be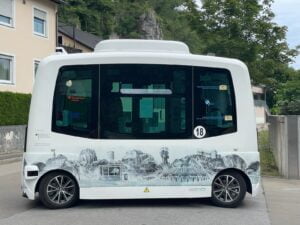 integrated into spatial planning. This needs to change urgently as cities plan district (re)developments, transport infrastructure and related investments decades ahead.
Running from September 1029 until March 2022, the PAV project aims to stimulate the uptake of electric and shared AV by developing green transport and spatial planning strategies that incorporate AV. To facilitate AV up-take and integration, PAV seeks to provide local authorities with the necessary knowledge and methodology to fasten the introduction of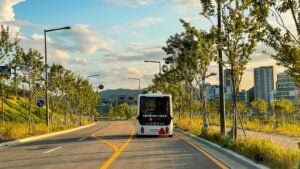 such technology.
During the project, three high-level EU round tables will be organized to identify the long-term macroeconomic impacts of AV. PAV will also run four urban/regional pilots in the North Sea Region to test the interaction with other transport modes and the characteristics of the environment/infrastructure. Using the knowledge and tools formed and the experience gathered, the project will develop green transport and spatial planning strategies to implement the future arrival of AV effectively.
Automated Vehicles Demonstrators will be developed in:
Topics
Staff member(s)