08/03/2021
Under her own steam: Closing the mobility gender gap
Our

 

transport systems

 

have been 

built by men, for men

. 

However, 

this is fast changing; 

w

hat

 began as a trickle, turned into a stream

, 

then a tide.

 
Gender approaches to urban mobility have moved to the fore, as local authorities and their operating partners take ever bolder steps towards creating gender equal services, the sector is undergoing a transformation. This International Women's Day, POLIS (and our members) place gender perspectives at the front of sustainable transport. 
Mobility plays a central role in gender equality. Accessible, safe and affordable transport is critical for supporting women's access to employment, healthcare and other services.  
But this is a two-way street; simultaneously, sustainable, smart mobility planning can only be successful when it serves female users. Women are neither a "minority" nor a "market niche" – they account for over half the population and have decision making roles over family mobility choices. We need women on board. 
Through its working groups on Safety and Security, and Governance and Integration, POLIS has been coordinating cooperation on gender inclusive mobility planning.   
The group brings together local authorities, private operators and mobility experts for a pragmatic and methodical approach to building and sharing knowledge and best practices. The approach is designed to be able to listen, engage and learn from experiences and experts in the field, building on what is being enacted, and avoid replicating existing study.   
"We are faced with a dual challenge; a lack of awareness of the links between gender and mobility, combined with deficient know-how for implementing these changes in transport planning," says Laura Babio, Project Officer at POLIS. 
"With our work, my colleagues and I are helping cities and regions on both challenges, fostering exchange of knowledge around the available tools and materials." 
Previous meetings have drawn attendees from across Europe, with representatives from POLIS members Île-de-France, Budapest and Lisbon, as well as a range of leading researchers in the field, all sharing research findings, examples of best practices and remaining challenges. Discussions gave examined security in public transport and public space, data collection, convenience and physical access, decision-making and representation.  
"Much of our mobility services are tailored for male usership, thus marginalising many female users, this has critical repercussions for city's ability to coordinate successful sustainable agendas," asserts POLIS' Dr Maria José Rojo, Coordinator for the Active Travel and Health Working Group, and member of the gender perspectives group. 
Yet, despite rapid progress, transport planning to date remains a heavily male-dominated domain, and women's mobility needs and preferences often remain unmet.  
Nevertheless, change is afoot. Over the last year, POLIS members and EU funded projects have conducted extensive work towards gender inclusive planning. From Madrid to Vienna, Lille to Lisbon, cities and regions have found new ways to improve understanding of female mobility patterns, ensure fair, convenient and safe access to services.  
International Women's Day, occurring on 8 March, is an opportunity to reflect on the progress we have made towards gender equality, celebrating achievements and examining what is yet to be accomplished. This year's theme is Choose to Challenge, and when it comes to mobility, at POLIS, we try to do just this. 
To mark the event, we look at a selection of the changes being pioneered across Europe.  
So, without further ado, let's take a tour; please stand clear of the closing gender gap:
Vienna: The godmother of gender mainstreaming
Lisbon: A truly intersectional mobility agenda
Lille: Expanding research into women's cycling
INCLUSION project: Accessibility at its best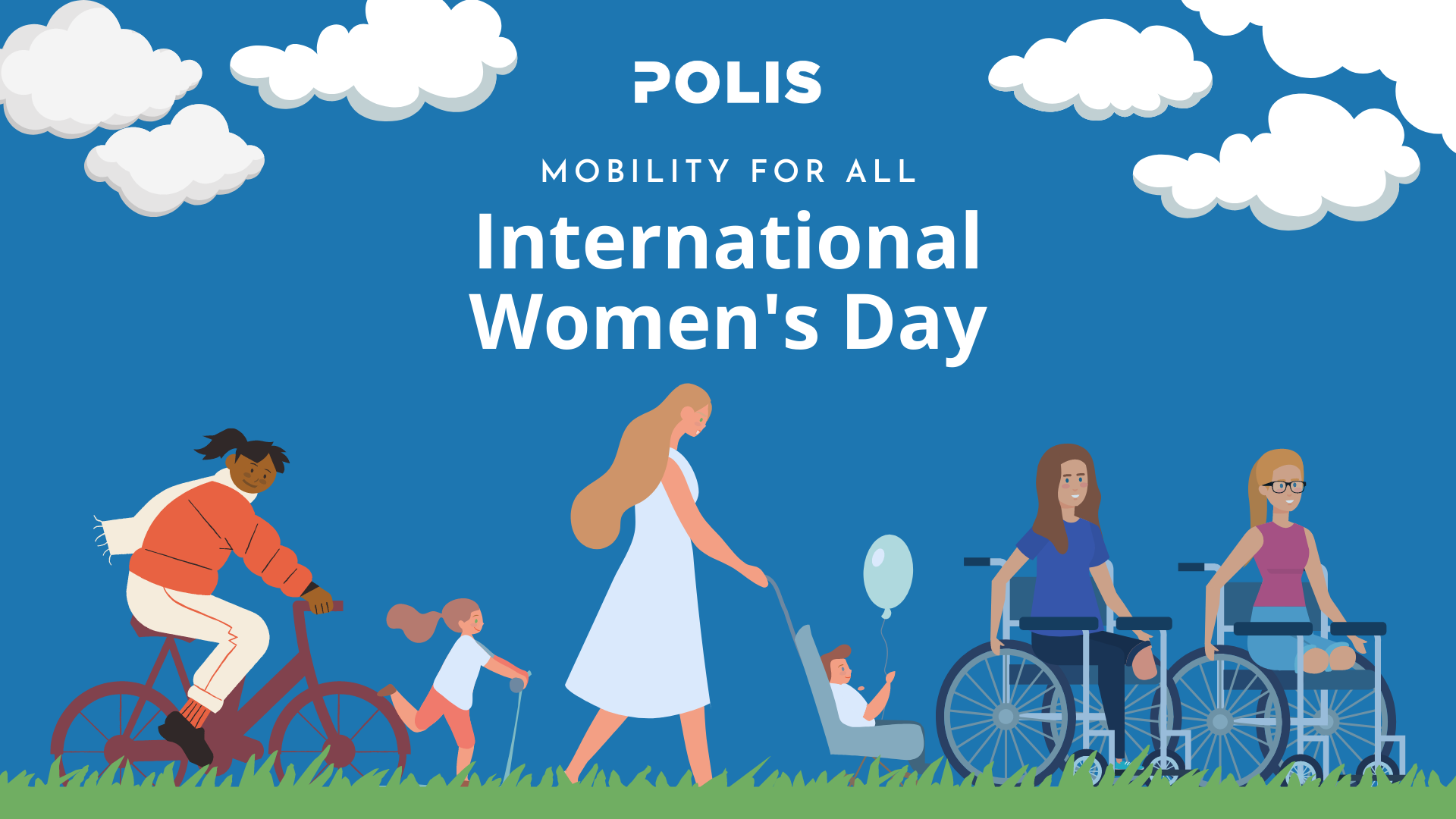 Topics
Staff member(s)