08/03/2021
Inclusion: Accessibility at its best
Functional guidance and best practice are instrumental to the development of successful strategies for designing and delivering gender sensitive transport services. Case studies which detail transferable solutions help stakeholders understanding which strategies work…and which do not! 
This is where the INCLUSION project proves its muscle! 
INCLUSION is a 3-year project that aims to address a number of challenges related to the accessibility of public transport in specific urban and rural areas where accessibility, inclusive mobility and equity challenges are greatest.  
As part of the project, the publication, "How to make inclusive mobility a reality: 8 principles and tools for a fair(er) transport system", reviewed over 50 case studies to provide an exhaustive guide to inclusive decision making.  
The chapter on women's mobility needs identified innovative approaches to ride sharing, payment and ticketing, and route planning which have been implemented across Europe. Case studies include She Taxi (Kerala, India), a state-owned taxi service that provides safe rides and door-to-door services for women, with only female drivers, and Wher App (Italy & UK), an interactive city map app designed to address safety concerns of women travelling around the city. 
Perhaps the most valuable aspect of the INCLUSION guide is its capacity for drawing together gender, age, disability and financial resources- all intersecting factors affecting mobility experiences- to show how, when planned correctly, transport can be made accessible for all vulnerable user groups. 
Find out more about the INCLUSION project here.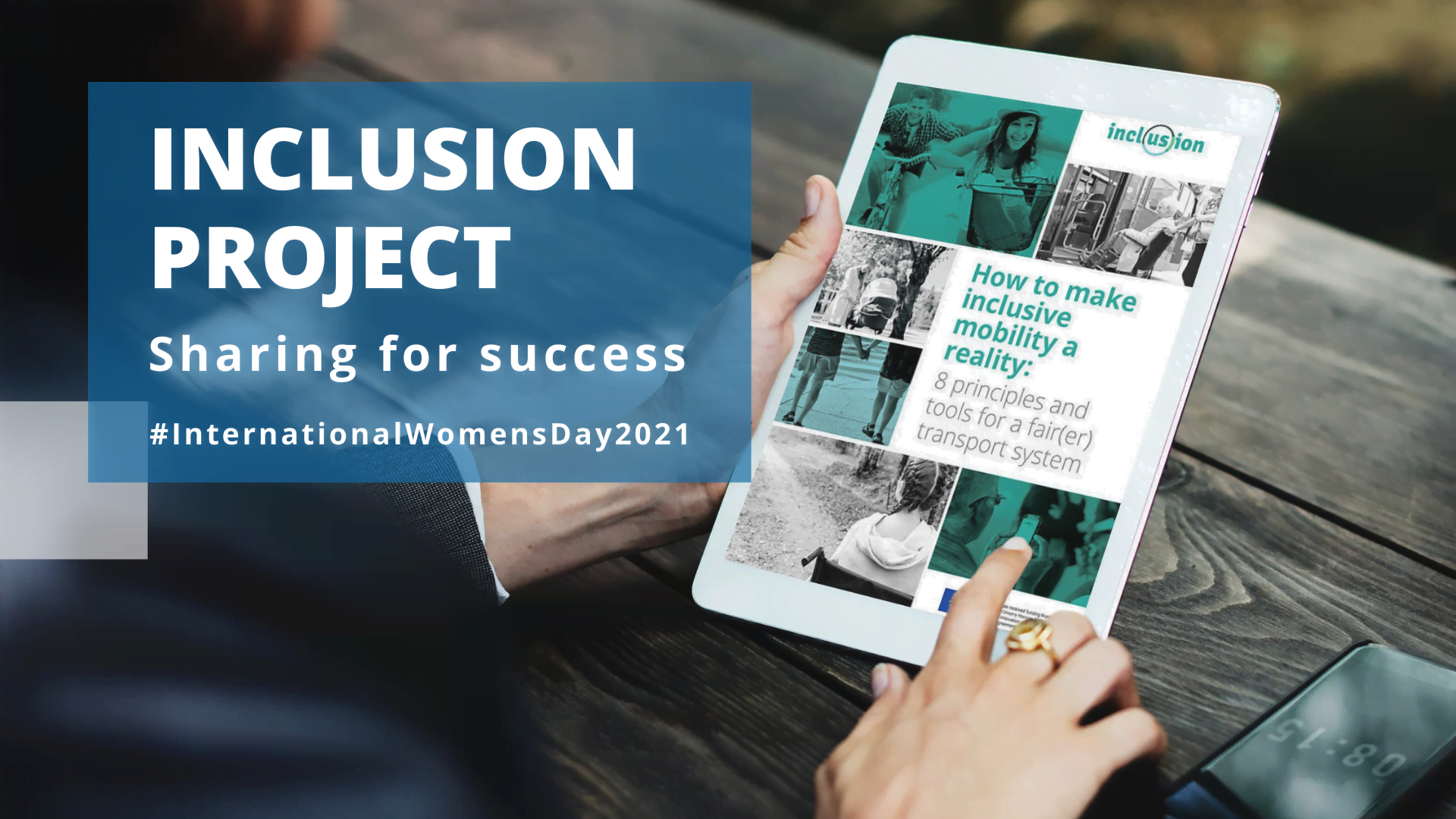 Topics