30/06/2021
Paris is radically changing parking management
Paris has announced bold measures to make the city more sustainable and liveable. In the French capital, 50% of public space is used by cars, although they only account for 13% of total daily trips. Over half of the city's parking space will be transformed and reallocated to favour sustainable mobility and residents.

Following a public consultation held last October, Paris has started to take action and implement new measures to update its parking spaces and usage in a bid to make the city more inclusive, accessible and sustainable. 
The new parking measures include more spaces destined to low-emission mobility, increased accessibility and more professional delivery spaces:
Over 1000 new parking spaces will be created through the city dedicated to people with reduced mobility. In total 5500 spaces will be created across the Paris metropolitan area. Gradually, underground areas will become free of charge. 

1000 new spaces will be allocated to Mobilib', the city's leading ride-sharing 

2400 new electric charging points will be created for on-street charging, in addition of 6000 new underground stations and 10 charging hubs

1000 bike-cargos spaces will be created as well as 1000 new parkings for delivery

A new bicycle parking plan will be presented before the end of the year 2021, with special attention placed on safety and anti-theft measures
Furthermore, motorbikes and other motorized two-wheelers will pay for parking starting from 2022 throughout the city. They  will be requested to pay a half the automobile parking tariff as they require less space. The "Pass 2RM", that enables two-wheeler parking will be calculated depending on the area. Health professionals and electric two-wheelers are exempt from such tariffs.
More information is available (in French) in the official statement released by the City of Paris.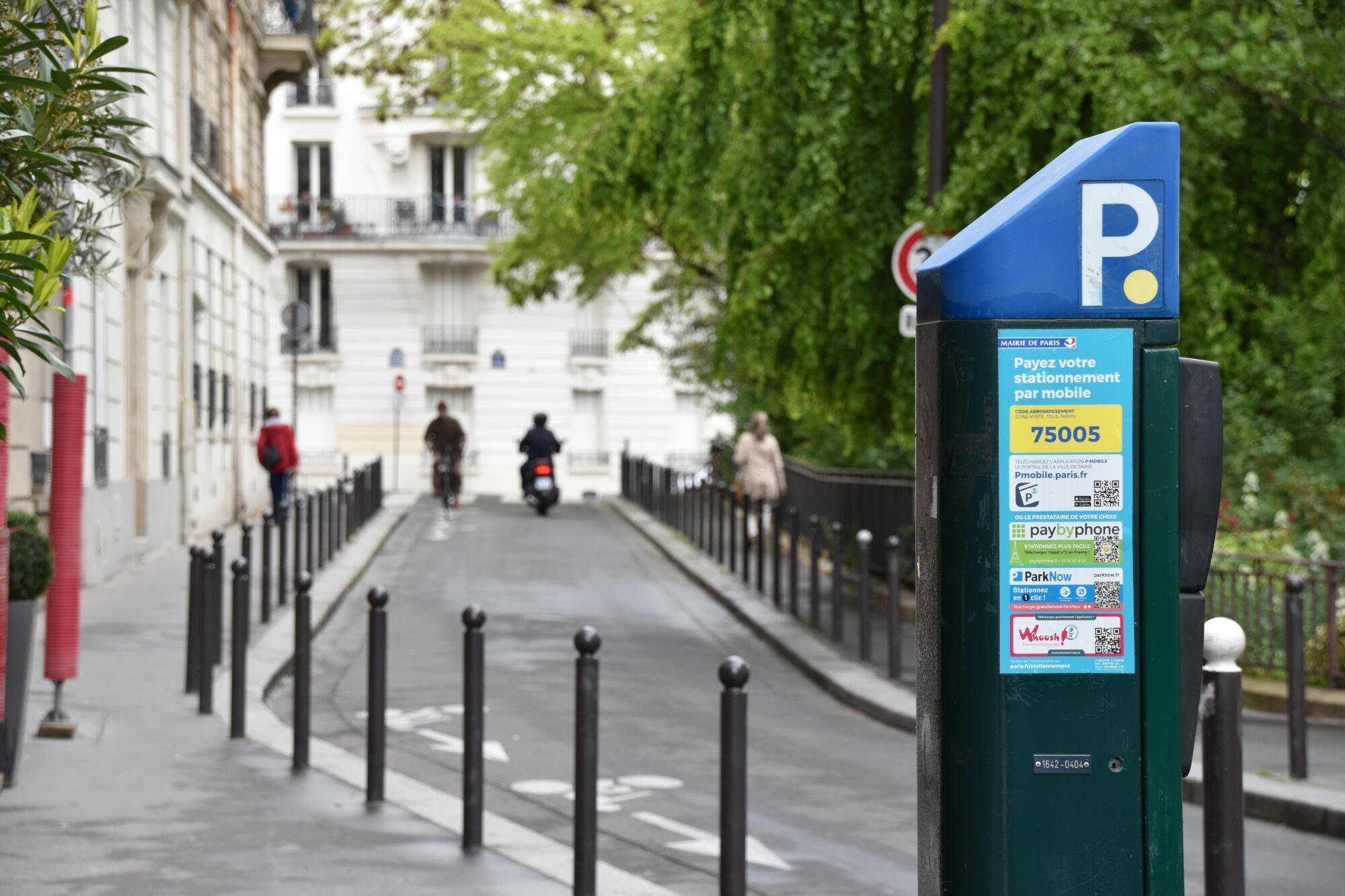 Topics
Staff member(s)