18/06/2023
Deploying data, project engagement & pedal power: SMCs meet in La Rochelle
POLIS' Small & Medium Sized City (SMC) Platform drew together cities from across Europe in La Rochelle to learn and exchange on data deployment, project engagement and active travel planning.
Small & Medium Sized Cities may not always capture headlines when it comes to urban mobility management, but it is here that we often find the most innovative solutions. POLIS has long championed the central role of SMCs in Europe's sustainable mobility transition, supporting their capacity as test beds for innovation.
The SMC Platform, chaired by Emmen, provides a unique forum for exchange on the specific challenges these cities face and explore common solutions, while raising political awareness at international level.
Having met in person in Groningen and Emmen last year, the working group now headed to La Rochelle. La Rochelle is a medium sized city situated on the beautiful French coastline, and has radically enhanced its sustainable mobility infrastructure and services, with many lessons for others!
The two-day meeting traversed a range of critical issues facing local administrations and mobility planners.
Bringing together cities from the Netherlands to Italy, Sweden to Cyprus, Spain to Belgium, the meeting was a chance for small and medium-sized cities to meet one another and explore the actions being taken across Europe, swap experiences and share honest advice.
With support from POLIS Associate members, Open Mobility Foundation, CEREMA, RISE and KU Leuven, cities also gained critical insights from experts in the field in a series of in depth workshops
Digitising in the city: the ABCs of deploying data
As digital services and data are transforming transport, they are creating opportunities and major challenges for cities- of all sizes.
In an interactive workshop coordinated by Andrew Glass Hastings, Executive Director of the Open Mobility Foundation, attendees learned more about recent developments in data driven mobility solutions, looking at data acquisition and sharing. It was a chance to explore the challenges around capacities, privacy regulations and public-private partnerships which may be required.
The Open Mobility Foundation (OMF) is an open-source foundation that creates a governance structure around open-source mobility tools, beginning with a focus on the Mobility Data Specification (MDS). This session also held presentations from La Rochelle, Turku, Eindhoven who shared their experiences. The presentations and workshop offered a deep dive into many of the tricky challenges smaller cities are facing in the deployment of data.
European funded projects: added value, what to know… and what to avoid!
POLIS engages in a range of European funded projects, working with many different members on topics such as safety, electromobility, public transport innovation, ITS and more.
As a result, we support members in understanding project calls, proposals and maximizing project outputs and ensuring their legacy.
For small and medium sized cities, engaging in projects can be a daunting task. How to know which calls to look at? How to develop proposals? Who to work with? How to maximise the legacy of project pilots?
Led by POLIS' Project Director Ivo Cre, with input from cities who have experience participating in a range of EU funded projects, the session walked delegates through the ins and outs of project engagement.
Pedal power: going bold with biking
The session began with a cycling tour of La Rochelle's bike lanes, demonstrating how the city's extensive cycling infrastructure has been radically expanded over the last decade.
La Rochelle has developed an intricate network of cycle lanes around the city centre and radial routes, aiming to encourage active travel for inhabitants and tourists. The hard work is paying off, and delegates saw how the city has utilized a range of approaches to integrating cycle infrastructure-for passenger travel and logistics- into the existing urban landscape.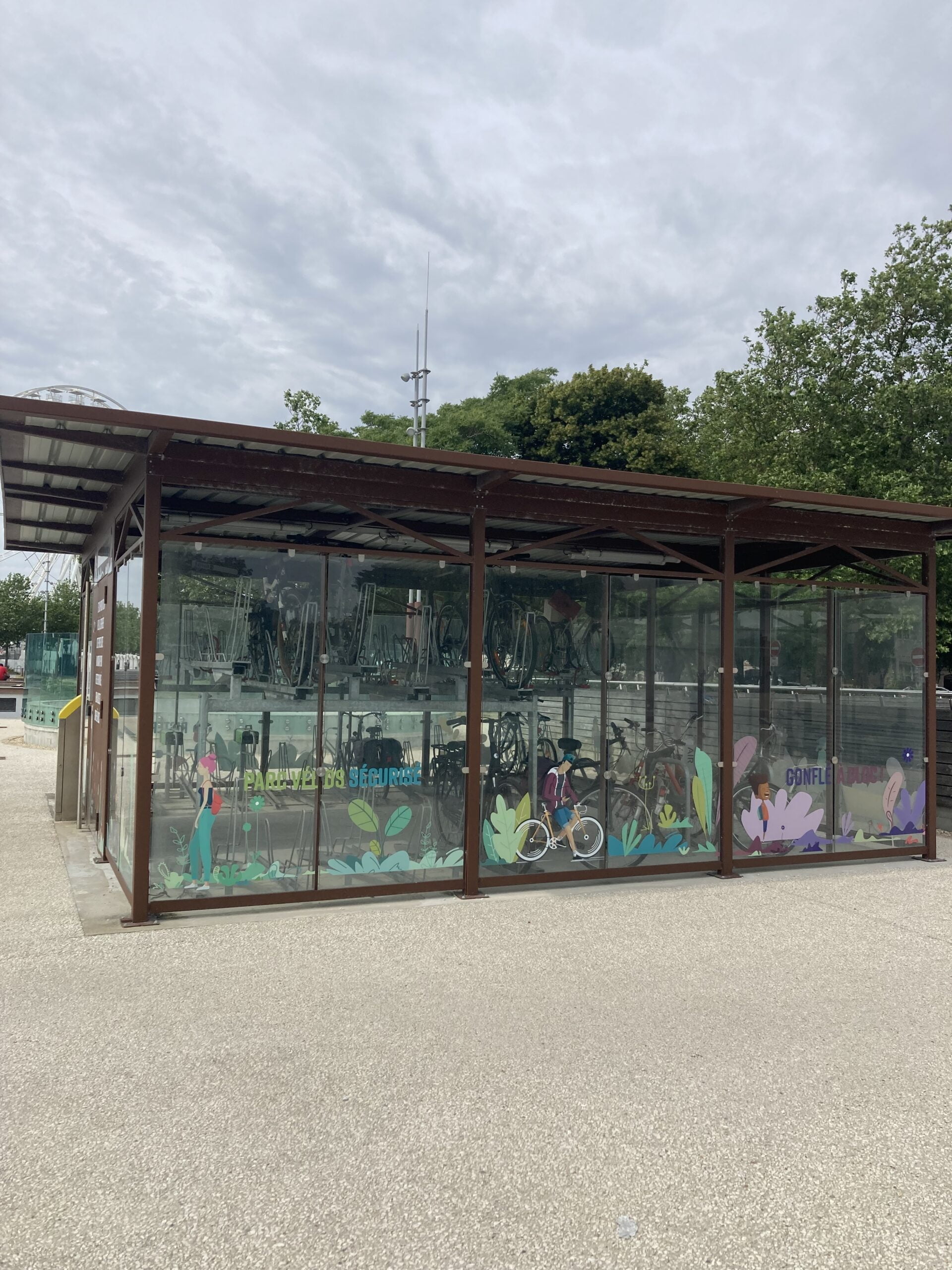 The workshop which followed, coordinated in collaboration with POLIS' Active Travel & Health Working group and CEREMA was a chance for cities from across Europe to ask one another pressing questions about the political and technical challenges surrounding active travel, strategies for shifting behaviour and comparing one another's approaches.
What works in one city may not be the exact solution for another- but there are certainly things to learn!
POLIS associate member, CEREMA, is a major French public agency for developing and capitalising on public expertise in the fields of planning, regional cohesion, and ecological and energy transition. It offers unique state-of-the-art high-level expertise in the areas of mobility- and particularly for small and medium sized cities. In this session, Bologna also examined how they have been expanding their cycling infrastructure, exploring the challenges and opportunities ahead. Thus, it was a unique opportunity to hear from the experts, and share how these can be translated into solutions on the ground.
POLIS members can view all the presentations here
POLIS members can view the latest project engagement guidance here
Want to know more about La Rochelle and its journey to a more sustainable urban mobility future? Keep your eyes peeled for our next Cities in Motion magazine issue where we explore La Rochelle's actions in an interview with their Deputy Mayor Bertrand Ayral.
Staff member(s)