22/09/2023
SMALL launches first Insights paper on inclusive shared mobility
That's right! The very first issue of the Shared Mobility for ALL (SMALL) project's Insights is finally out! The booklet brings together the main takeaways and expert insights from the inclusive transport community borne out of SMALL's 1st Expert Roundtable, held in Brussels earlier this spring. Find out more below!
How can people with reduced mobility become an important driver of shared mobility? This is the guiding question of the first issue of the SMALL Insights, launched last week at Shared Mobility Rocks 2023 in Vancouver.
Shared mobility is not accessible to everyone. The majority of users are young, able-bodied adults, leaving a number of individuals, such as families and children, the elderly, and people with physical disabilities, out of the equation. SMALL's mission is to help mend this significant gap and design shared mobility solutions that can serve the specific mobility needs of these users - and to do so, we first had to really understand what these needs are, and who else could we ask if not the users themselves?
Understanding the needs of people with reduced mobility
SMALL's 1st Expert Roundtable sought to do just that, bringing together its partner consortium for a fruitful exchange with external inclusive mobility experts. The aim? To understand they can be involved in the design of shared mobility services, making them an important driver of this mobility mode and not just an afterthought. The SMALL Insights are a direct result of these discussions, which address three main topics:
The definition of SMALL's target groups and users' needs;
Co-creation and user engagement;
Best inclusive shared mobility practices.
In the paper, each of these is explored from the perspective of the identified target groups, namely people with physical impairments, the elderly, and families and children, with each chapter dedicated to a user group. By exploring these topics, SMALL aimed to understand what are the most relevant aspects to consider for the project's pilots when initiating the planning stage of rolling out an inclusive shared mobility service.
In addition to compiling the main insights and takeaways, the paper also covers several other important aspects for understanding how to make shared mobility inclusive. This includes a glossary of the terminology used within the project, information on the participant experts, and conclusions aimed at providing key recommendations to help inclusive shared mobility stakeholders better understand how to plan and initiate services.
If you are interested in inclusive transport and shared multimodal mobility services, we think this is the read for you! Check it out below or at this link.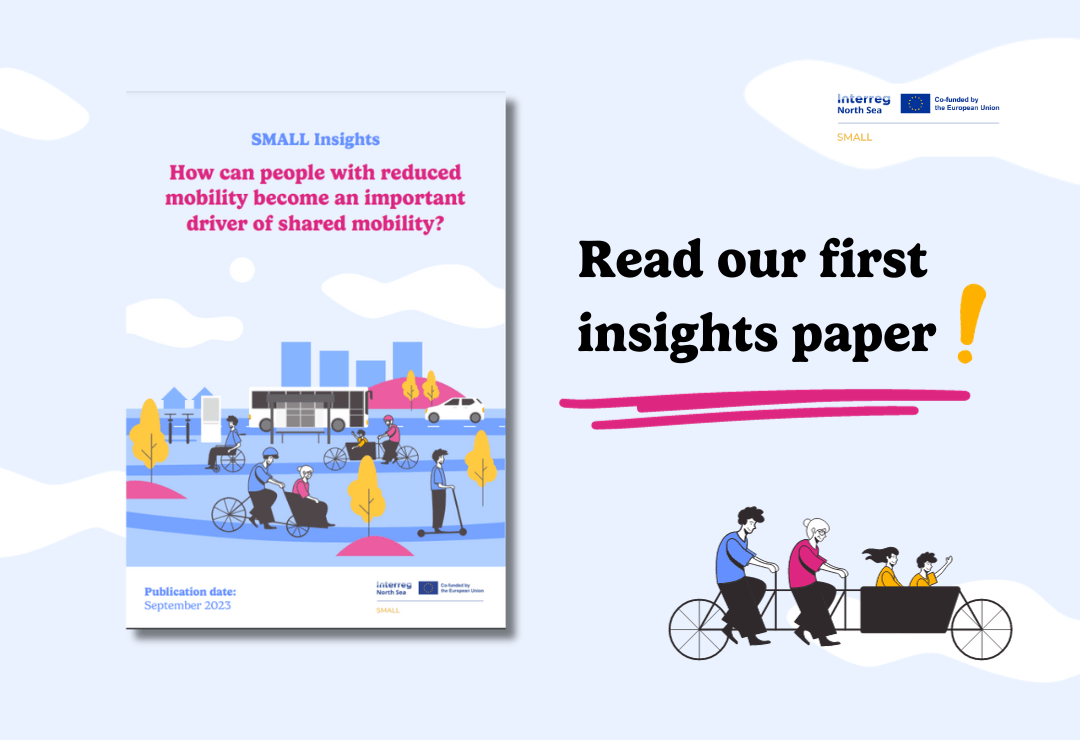 Topics
Staff member(s)