29/09/2022
Meet our keynote speaker and confirmed panellists for POLIS 2022's Opening Plenary!
We are happy to give you a taste of the Conference's first session, titled 'Channelling Change'. Take a look at our initial speaker line-up. More to be announced in the coming weeks! 
If urban mobility Is to tackle the enormous challenges we are facing, it must undergo a radical transformation. Therefore, we are thrilled to kick off the Annual POLIS Conference 2022 with the Opening Plenary 'Channelling Change'. This session will explore how cities and regions are managing this transition and adapting their structures to meet the ambitious targets they have set themselves.
As a result, we are happy to announce just some of the speakers you will be able to hear from in the Opening Plenary:
Keynote speaker: Derk Loorbach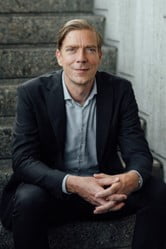 Our keynote speaker for the Opening Plenary is Derk Loorbach, Professor of Socio-economic Transitions at the Faculty of Social Science at Erasmus University Rotterdam.
Derk is also one of the founders of the transition management approach as a new form of governance for sustainable development, and the author of over one hundred publications in this field.
He has been involved as an action researcher in numerous government, business, civil society and science transition processes.
Derk Loorbach is joined by a panel of high-profile speakers, including:
Bart Somers, Vice-Minister President Flemish Region and former mayor of Mechelen;
Thomas Meissner, Head of Mobility at eMO Berlin;
Antoine Grange, CEO Europe at Transdev;
Gemma Schepers, Smart Mobility Lead at City of Amsterdam;
Maxim Romain, Co-founder and COO at Dott;
...and more!
The panel will be followed by a closing speech by the European Commissioner for Transport Adina-Ioana Vălean.
Have we piqued your interest? Then stay tuned to hear more about our other speakers!
An updated programme
In the meantime, come see our newly updated programme, where we aim to highlight different perspectives and offer a platform to share views and experiences from cities, regions, mobility planners, and other actors of transport.
Over the past years, we have consistently encouraged people from various backgrounds within the transport sector to respond to our calls for speakers in greater numbers. We are pleased to see the increased progress we are making with every conference, and this year's sessions will only continue to strive for diverse roster of inspiring speakers.
We have also released our confirmed panellist line-up for the Closing Plenary - check it out here.
To learn more and register for the Annual POLIS Conference 2022, click here.