05/01/2022
e-smartec: 2 webinars for the end of Phase 1!
As part of the e-smartec project, POLIS Network organises a series of webinars with the objective of disseminating project findings at the end of Phase 1.
The series covers two of the main activities of Phase 1 of the project - community engagement and capacity building and aims to disseminate results while strengthening cooperation with other initiatives, targeting projects that are working on similar areas.
Diving into the word of Community Engagement
The first webinar of the series is dedicated to Community Engagement. The webinar will take place on Monday, January 31, from 11 AM to 12 PM CET.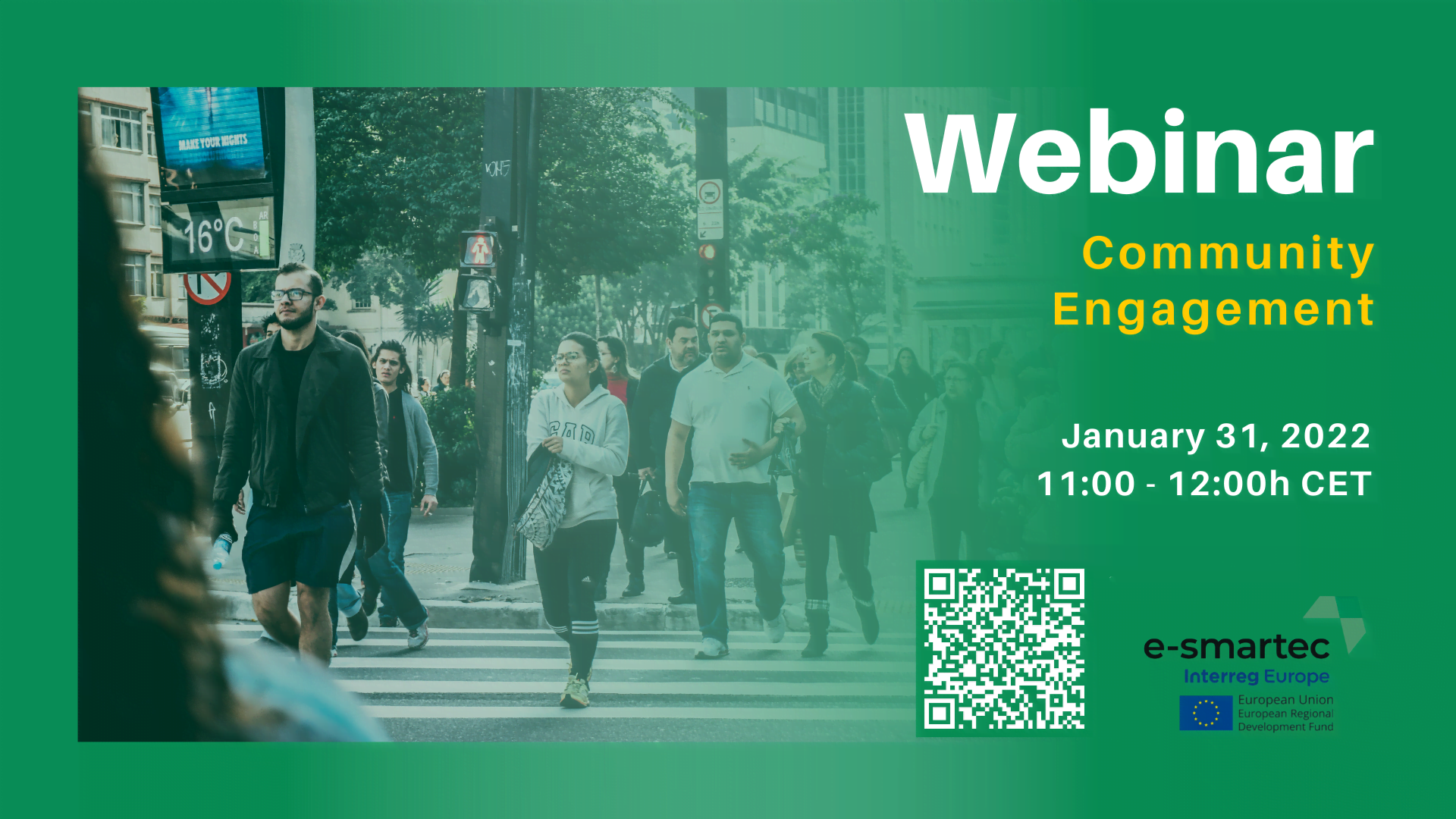 Agenda
CERTH, TBD: Introduction - Learning from e-smartec Regions experience on engagement and co-planning
University of Zilina, Eva Malichová: Community engagement in the Bratislava Region
Venlo, Dieter Schepers: How Venlo (The NH) connects policy and citizen engagement
Coventry University, Giuliana Famiglietti-Pipola: Good practices on marketing and engagement techniques and methods in the West Midlands Region (UK)
Exploring Capacity Building
The second webinar of the series is dedicated to capacity building. The webinar will take place on Wednesday, February 2, from 11 AM to 12 PM CET.
Agenda
POLIS, TBD: Introduction: Capacity building and the e-smartec e-course
Roma Servizi per la Mobilità, Chiara Di Majo: How to set up an interregional training session on "Capacity building for effective marketing approach in mobility planning"
Regional Development Fund of Central Macedonia, Anna Pouliou: Online capacity building in RCM: insights and lessons learnt
Municipality of Poznan, Kamila Dobek: Developing visions for sustainable mobility via citizen panels – PE4Trans experiences
Registrations
You can find the links to register in our Linktree.
To register for the webinars, you can also scan the QR codes in the pics or click the links below: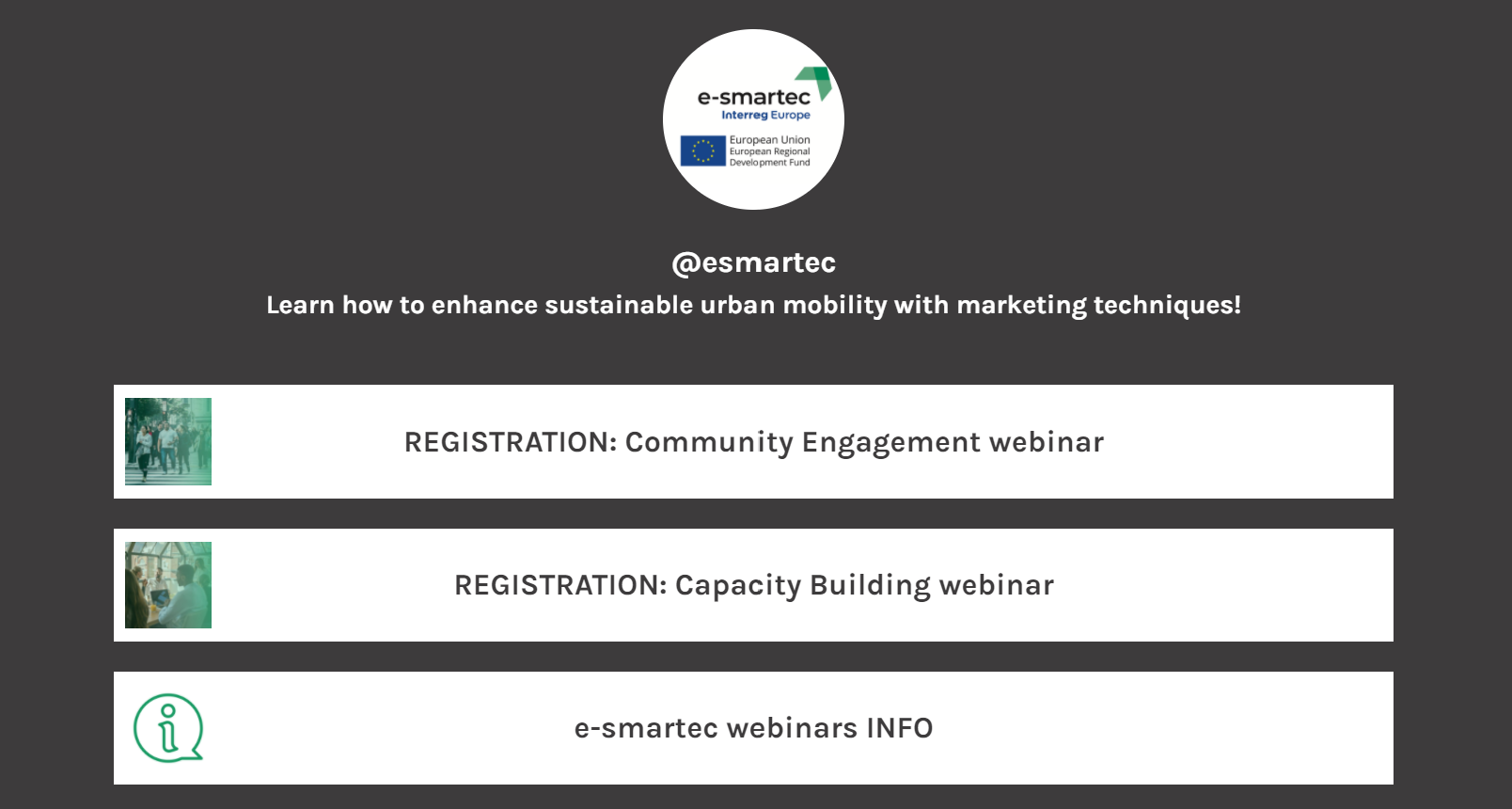 For more information, contact lbabio@polisnetwork.eu and agiorgiutti@polisnetwork.eu.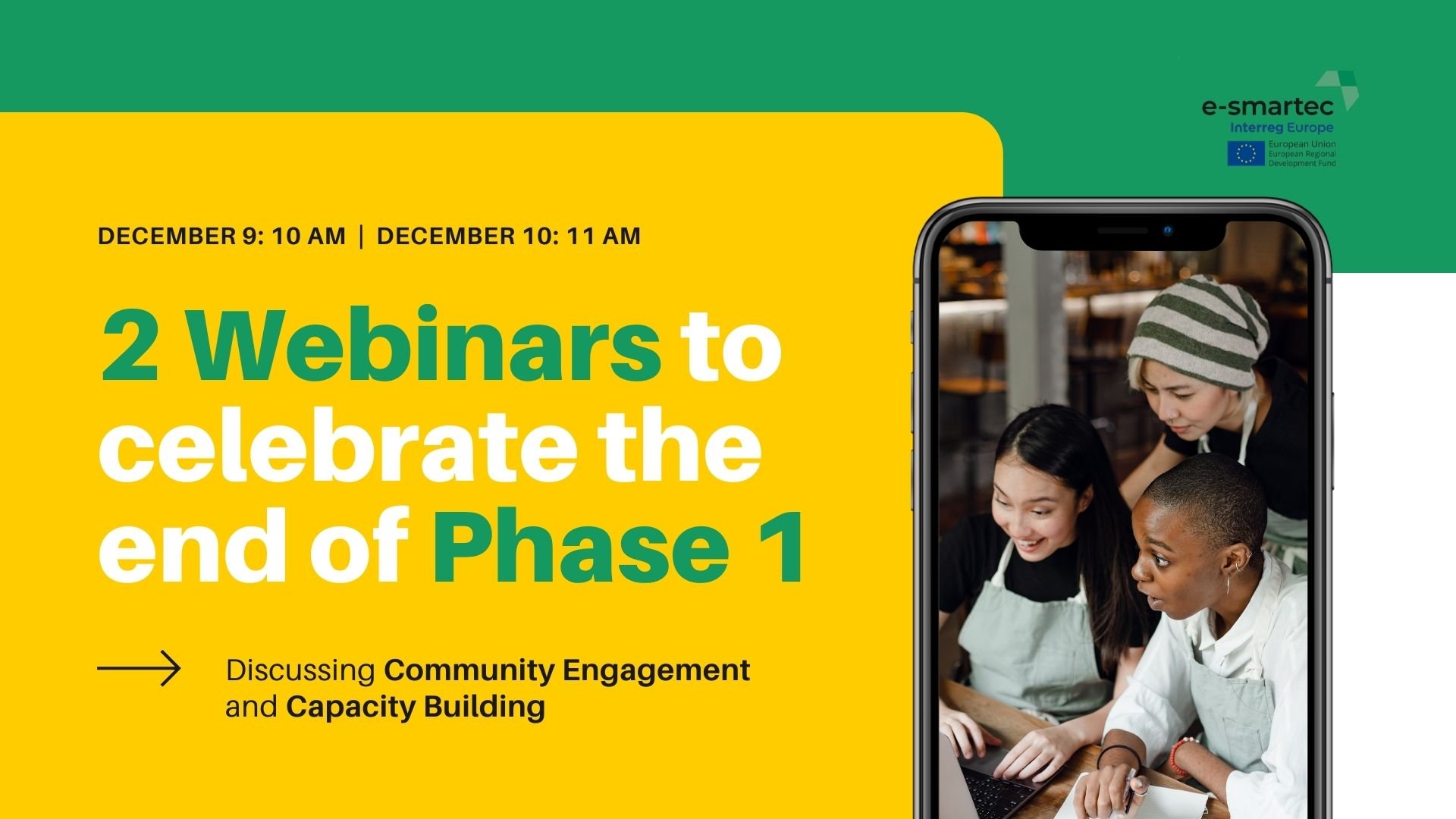 Topics
Staff member(s)