23/05/2022
USEPE project makes Nordic Edge really say "What the Flying…?!"
Yes, you read that right.
Can you imagine living your best Aladdin fantasy by riding on a magic carpet above the city to get to your bank or not be terribly late for a medical appointment? Or receiving deliveries (and not babies) from a stork flying over the traffic? Apparently, some of us - at least the ones working on introducing Air Mobility to cities - do.
Starting with these premises, the USEPE project - a SESAR Joint Undertaking, EU-funded project dedicated to enabling safe drone operation in Europe, organised a workshop at Nordic Edge Expo 2022 - the leading Nordic event for future cities and communities, in mid-May.
The workshop, humorously titled "What the Flying…?!", aimed at cities and other interested stakeholders in the Nordic countries. It revolved around three objectives:
catching the audience's attention;
explaining basic aspects of the Urban Air Mobility (UAM);
elaborating on the ongoing research and experiments supporting the development of UAM.
A whole new... take on (Urban Air) Mobility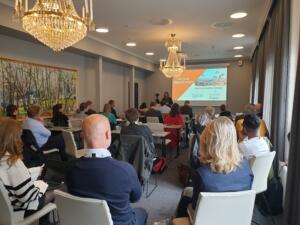 Attended by around 30 participants from national and Nordic local authorities, air navigation authorities, digital service providers, manufacturers, and universities, the workshop was successful.
Presentations were both attractive - from the allusion to common appealing cultural references to the emotive storytelling of an emergency drone use case - and enlightening, diving into technical concepts with simple and illustrative explanations.
The session was very interactive, with multiple questions coming from the audience. Each presentation supported quick and nice discussions, raising relevant points for further work and underlining the relevance and objectives of currently conducted activities.
A joint effort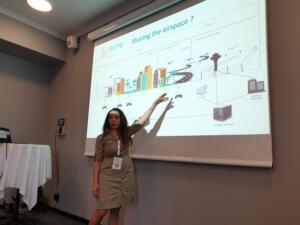 The workshop started with a demonstration of the first cross-border electric drone flight in the Norwegian and Swedish deep winter, showing the testing capacities of the Green Flyway project. Then, the drone management methods, risks and opportunities were explained in the framework of the USEPE activities. After that, the TindAir project presented its combination of planning and demonstrations of air mobility management. Finally, a focus was made on the emergency drones' use case with the AiRMOUR story and discussion.
Curious about these presentations? You can view and download them below:
Though time was short, some discussions went on after the end of the workshop - there is indeed hope to enable nice cooperation and follow-up in the near future!
Topics
Staff member(s)