05/07/2023
Urban Public Space Design project cluster kicks off for collaboration
Collaboration between in

clusive mobility

projects towards climate-neutral cities?

We love to see it!

On 28 June, the Horizon EU Urban Public Space Design thematic project cluster, together with NetZeroCities and CIVITAS, met for the first time in Brussels to explore synergies. 
When it comes to fostering a safe, inclusive, accessible and sustainable mobility in Europe, it is clear that we need to move, and fast. And what better way to do so than by collaborating with other like-minded projects and initiatives? That is the purpose behind the Urban Public Space Design thematic cluster, which groups together the ELABORATOR, AMIGOS and REALLOCATE projects, all funded by the Horizon EU programme under the 'Designing inclusive, safe, affordable and sustainable urban mobility' topic.
Urban Public Space Design cluster meets NetZeroCities and CIVITAS
On 28 June, the cluster met for the first time in Brussels: it was joined by the CIVITAS Initiative, of which the projects are part, and NetZeroCities, the platform supporting the mission for 100 cities to become climate neutral by 2030. The key takeaway from this meeting? In Europe, we are not moving fast enough! Through the cluster, the projects will join forces and create synergies explored during the meeting, rather than carry out work in parallel. It was made clear that the projects can reinforce each other's work, creating a greater overall impact in the take-up of innovative solutions - bringing public deliverables from the shelves to the cities - both during as well as beyond the project lifetimes.
The meeting saw various presentations on the projects and policy context (such as the European Green Deal, the Sustainable and Smart Mobility Strategy, and more), as well as deep-dive workshops focused on monitoring and evaluation and the communication and dissemination workstreams. With combined efforts across projects and within them, the aim is to bridge gaps to achieve the best outcome - namely a future for healthier and happier citizens in climate-neutral urban spaces.
Stay tuned for all the great work coming out of these projects! Through ELABORATOR, POLIS will join partners to design sustainable urban mobility in a way that is also inclusive, safe, and affordable, paving the way for climate-neutral cities.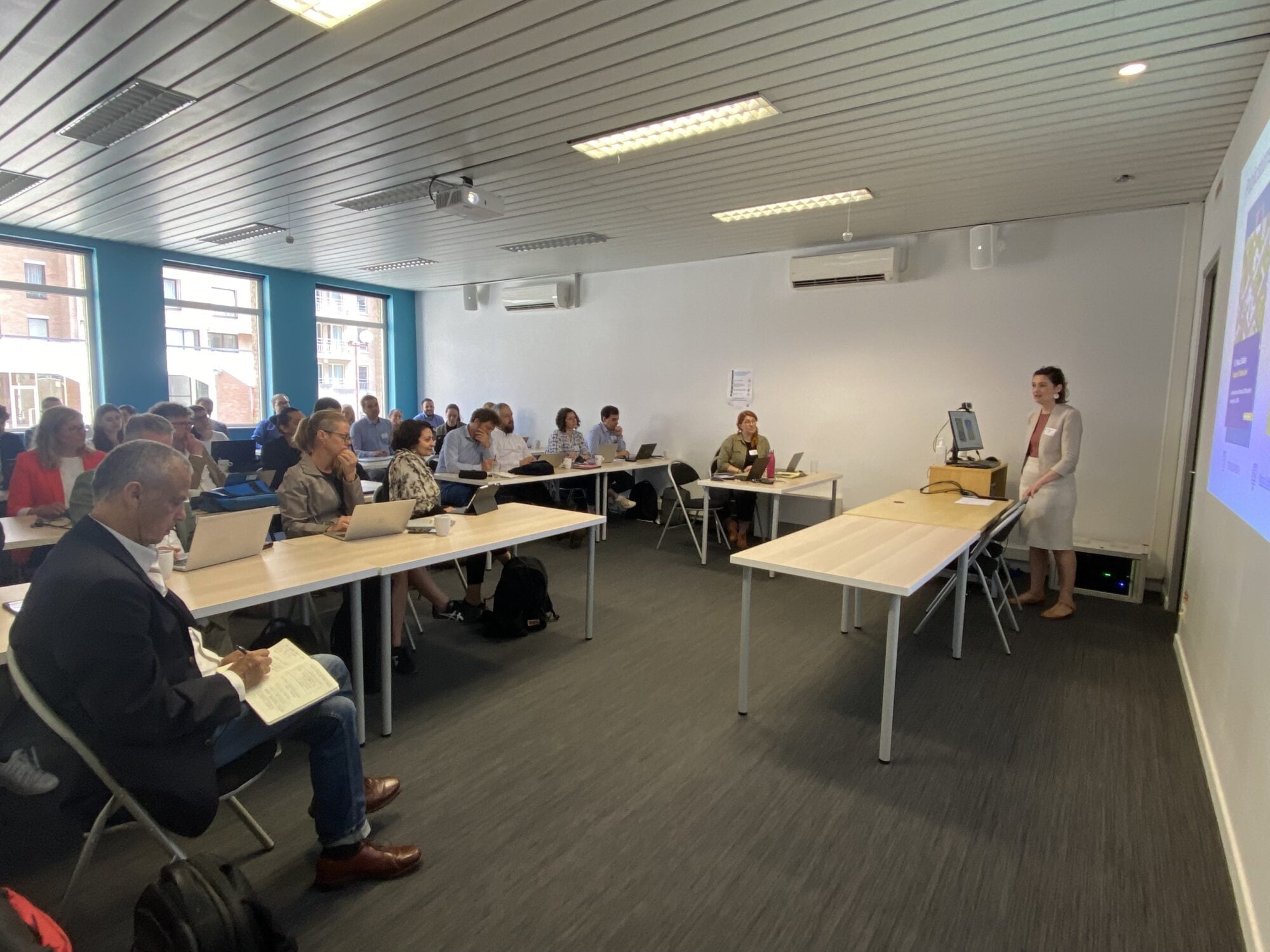 Topics
Staff member(s)