21/04/2021
SURF (Sustainable URban Freight) project kicks off
FIND ALL RECORDINGS AND PRESENTATIONS OF THE LAUNCH EVENT HERE.
As demand for ecommerce platforms, construction projects and demand for just-in-time delivery grows, cities and freight operators face increasing pressure to develop more efficient logistics services. Simultaneous pressure to reach air quality and targets provides an opportunity to find cleaner ways of meeting demand.
Can cities satisfy increasing freight demand while reducing pollution?
POLIS' new project, SURF (Sustainable URban Freight), launched on 15 April 2021, aims to support the development of Zero-Emission Zones for freight (ZEZ-Fs).
The project is a collaboration with Environmental Defense Fund Europe, one of the world's leading non-profit organizations that is working to turn environmental solutions into action. SURF brings together city planners, business leaders and other freight decision-makers to develop a vision and strategy pathway for sustainable urban freight.
"SURF wants to provide technical support to those who want to implement efficient and zero-emission zones for urban logistics. But above all it wants to create a community and promote the adoption of ZEZ-Fs conceived and co-created with key business players", said Giacomo Lozzi, Coordinator of POLIS Urban Freight Working Group opening the launch event.
Riding the wave: why should cities and businesses join the SURF project?
SURF's emissions. Although the pandemic has undeniably bolstered demand for delivery, recent trends are part of a longstanding shift towards reliance on residential delivery for our everyday needs. Long-term developments require long-term solutions.
As a result, the SURF project focuses on the design and implementation of ZEZ-Fs, which have been shown to dramatically reduce carbon emissions and contribute to healthier cities. By supporting concrete technical, logistical and financial solutions in participating cities, SURF will develop policy guidelines and transferable solutions for others.
"This project arrives just at the right time, the push for zero-emissions freight is critical as deliveries expand rapidly. Cities are making plans to recover from the COVID-19 pandemic, while keeping a clear vision of climate targets" added Ivo Cré, POLIS' Director Policy & Projects. "This is an action-oriented project, which works with frontrunners and those who are just taking the first steps."
The launch webinar also heard from several cities who outlined their freight activities and how the SURF project could support them.
Lola Ortiz Sánchez from Madrid (chair of the POLIS Urban Freight Working Group), Alexandra Bakosch from Gothenburg and Sjouke van der Vlugt from Groningen highlighted how the cities have been rapidly pursuing more sustainable delivery models.
All emphasised the importance of working with neighbouring cities to establish regulatory structures, technical solutions for logistics, and helping to develop and expand the cities' current endeavours.
"This is a very exciting project that is supporting cities to make real progress to eliminate pollution from freight in cities.  By supporting a range of city needs, as well as sharing the knowledge and experience gained, we aim to make a real step change with SURF. Cities need tools and knowledge they can put to use now as they cope with changing urban landscapes. Through the SURF project, we can make the leap towards Zero Emission Zones for Freight less daunting, with a mix of quick wins and capacity building that can easily scale to make a system-wide impact," Jill Duggan, Executive Director, Environmental Defense Fund Europe.
SURFs up: The project's approach
The SURF project builds on much of the recent work from POLIS' Urban Freight Working Group. Recent meetings have brought together cities, regions and private operators for dialogue to share practices and facilitate collaboration models. SURF will also build on the How-to Guide on Zero-Emission Zones for Freight, a joint effort of POLIS, TDA and C40 Cities to develop and structure knowledge and awareness.
"The project is designed to support participants throughout the ZEZ-F design process, thus they get the benefit of joining key networks and promotion of project activities" said Sandra Rothbard, the SURF project manager.
See here the Introduction to the SURF project.
To support this process the project adopts a 3-pronged approach:
Instant projects: Local authorities and other stakeholders are invited to apply for funding to conduct instant projects and studies to identify or test elements of a ZEZ-F that would be needed for success.
Capacity building: An online e-course and peer-to-peer exchange will provide participants with the education and tools they need to effectively develop a ZEZ-F.
Scaling insights: Through policy recommendations, the project will promote the opportunities for action and expected impacts of those actions towards cities, regions and logistics stakeholders.
The Call for instant projects is looking for a range of different projects across a wide variety of cities and regions. They will benefit from:
Euro 10,000 funding
Expert and technical assistance
Support from SURF project team
Applications are open to local and public authorities, and are due by 14 May.
Moreover, to support capacity building and instant projects implementation, SURF has launched a call for experts who are qualified to carry out training, studies, on-demand technical assistance for city planners, business leaders and other freight decision-makers.
If you have any questions, please contact the SURF project manager Sandra Rothbard (sandra@freightmatters.org).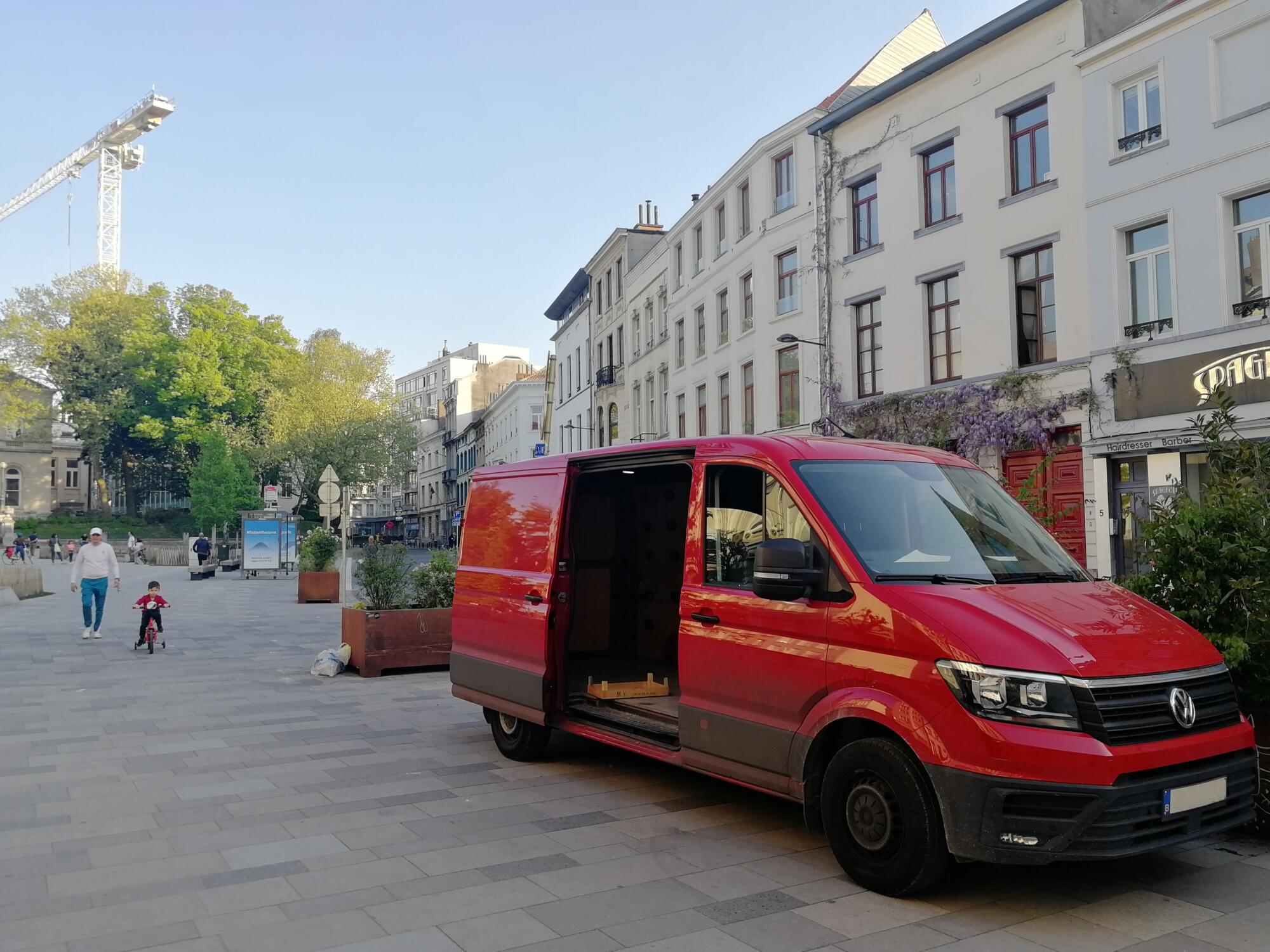 Topics
Staff member(s)