30/04/2021
Security of Public Transport Facilities: an effective approach
The shift to sustainable mobility happens one user at a time. To prompt this choice, the user must be comfortable with the new mode of travel. This is a critical issue when it comes to public transport. A sense of insecurity can be a major deterrent.
Electric buses, air conditioning, free wi-fi, and smart ticketing apps are good improvements, but aren't enough to make public transport feel safe. Feelings of discomfort and even fear of public transport facilities can discourage and block, or delay, the shift towards sustainable mobility. How can this be tackled?
On 27 April, POLIS' Working Group for Safety & Security convened to discuss security of public transport facilities, bringing together a range of experts for a rigorous discussion with members on the structural underpinning security issues and explore practical solutions.
Security is always excessive… until it's not enough
Understanding security challenges and exploring practical solutions requires addressing structural factors. Research has shown that public transport facilities can attract criminal activity, but it has also shown there are effective methods to deal with it. We want to make sure these facilities are safe, of course, but also comfortable and appealing. So, how can we make them user-friendly, but abuser-unfriendly?
Designing crime in… and out… shaking the transit system about
First to take the floor was Professor Kate Bowers, who explored the role of urban environments and their relationship with security. As Head of UCL's Department for Security and Crime Science and Director of the Jill Dando Institute of Security and Crime Science, her research focuses on using data analytics and multi-disciplinary techniques to develop strategies for the prevention and detection of crime.
Locations, land use, design and management all affect crime risk. Professor Bowers explored some of the ways we can design our cities, from bike stands to pathways, to prevent crime and facilitate accessibility- user friendly…but abuser unfriendly!
What we found in Milan
The meeting then travelled (virtually) to Italy, where Serena Favarin presented experiences from Milan.
Favarin, Assistant Professor of Criminology at the Faculty of Political and Social Sciences at Università Cattolica del Sacro Cuore in Milan and researcher at Transcrime – Joint Research Centre on Transnational Crime, is researching spatial analysis of crime, fear of crime, victimization in public places and transit crimes.
The (not so secret) security briefing:
What do we know?
Crime and (lack of) security in public spaces and transport networks is a major impediment to the uptake of more sustainable transport options, yet often missed out of leading sustainable mobility agendas.
Transport facilities are often areas for crime, making people feel insecure. Research reveals that fear is influential in preventing use of public transport. Often their design exacerbates this – yet there is often lack of synergy between design frameworks.
There are differences between transport hubs. Trains hold different risks to buses, and experiences on transit routes differ from those at stations and stops – thus demanding differing policy approaches.
Is this acknowledged as a problem?
Cities and regions are increasingly aware of the limiting effect of insecurity in mobility services. Research has shown feelings of insecurity and fear of transit spaces – particularly amongst women and the elderly – are routinely discouraging use of public transport.
Reporting of concerns in online forums reveals how people feel in spaces over time, allowing tracking of feelings about the urban environment. Such research exposes feeling of concern- particularly during commuting times.
The literature is very clear on the implications this has for use of public transport. Passengers choose their routes, times, and mode of travel in order to reduce their perceived risk.
What can we do? Are solutions available?
There is no one size fits all solutions, but designs being used in many cities provide useful best practices for creating targeted and evidence-based solutions. Tackling security concerns requires transforming the mobility environment, identifying areas of high crime risk, and adapting them to remove or reduce such dangers. For example, lighting in bus stops, and their location, have been repeatedly identified as immediate and effective solutions to harassment and theft.
Upkeep of transit facilities is key. Neglect of spaces – "broken windows theory" in criminology lingo – encourages misuse of areas, leading to a spiral of decline.
What do members need?
Members can draw from a range of best practices being implemented across Europe – and beyond – exploring how tried and tested solutions can be transferred to their own jurisdictions. For example, Vienna was one of the first cities to trial "participatory walks", where women accompanied planners around the city to highlight areas of heightened insecurity and proposed solutions. This is an approach Lisbon is also adopting in a very interesting pilot projected.
How can POLIS help?
POLIS continually works to highlight these best practices and put planners in conversation with one another for strategic dialogues. Put plainly, if you don't know about effective solutions, you cannot learn from them.
POLIS' Gender Perspectives in Urban Mobility group has been working on this issue and continues to highlight best practices, bringing experts, local authorities, and private operators to share their research and debate the best ways forward.
But we can do more – what do YOU need, and do YOU suggest?
Please note that POLIS Working Group meetings are open to POLIS members only. For further information about the group, please contact Pedro Homem de Gouveia.
If you are interested in finding out more about our membership options, please contact Pasquale Cancellara.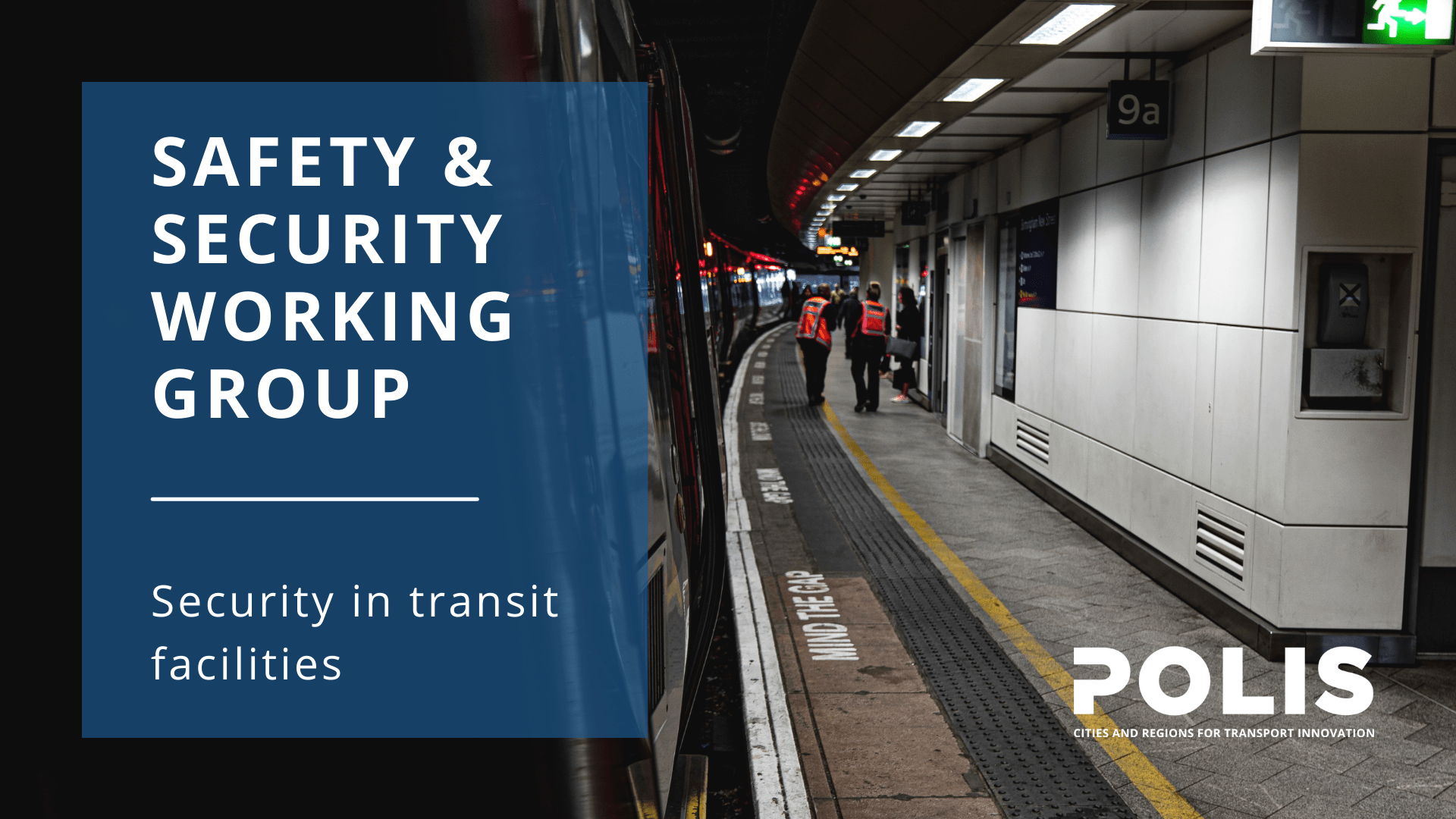 Topics
Staff member(s)