30/06/2022
POLIS Network is growing!
POLIS Network is growing, with cities, regions and others working together to create the modal shift Europe urgently needs, translating dialogue into action on the ground.
POLIS is the leading network of cities and regions, bringing together cities, regions, as well as research institutes and transport operators, to address common urban mobility challenges… and this year we have welcomed many new members!
Transport is currently responsible for around one-fifth of the global CO2 emissions, with urban passenger transport accounting for nearly a third of this. We need a comprehensive modal shift… and fast.
Achieving this is the biggest challenge ever faced by our cities and regions, but it cannot be achieved without working together.
Since 1989, POLIS' European local and regional members have been working together to discuss the leading challenges facing urban mobility, understanding which solutions work, which do not, learning from one another's successes (and even wrong turns!).
Our membership draws from across Europe- and beyond, from large capitals including London and Paris, to small and medium sized cities like Leuven and Ravenna, as well as regions such as Baden Württemberg and Catalonia.
In addition, our associate members are leading academic institutions including Gustav Eiffel University, Breda University and CEREMA- as well as operators including SBB.
This is a continually growing list and this year we have continued to welcome many new member cities, regions and knowledge institutes from across Europe- and beyond!
We gained a new regional member in Overijssel. The Dutch province has already become an incredibly active member of POLIS, joining our Small and Medium-Sized City Platform and Regions meetings to learn from and share knowledge with others.
Then came Ljubljana. The Slovenian capital (and host of this year's Velo-City Conference), is fast becoming a leader in urban mobility innovation, and joined POLIS to help drive this further.
"I am convinced that knowledge needs to be upgraded and strengthened through the exchange of experience," said Mayor Zoran Janković.
"Our membership of such a large organization like POLIS can help us develop the technologies, governance tools and strategies for the future."
We also welcomed many more Associate Members.
In January, Urban Planning Institute of the Republic of Slovenia (UIRS) joined our network. UIRS is a leading Slovenian national scholarly research institution in the field of spatial, regional and urban planning and related disciplines- with over 25 years of experience in the field of sustainable urban mobility planning.
The Luxembourg Institute of Science and Technology (LIST), a mission-driven Research and Technology Organization that develops technology-intensive solutions for the digital and ecological age, also joined.
"We see POLIS as a door to the most innovative cities to onboard them in our innovation projects.  We want also to make the link with some of the POLIS cities and the cities in Luxembourg we are collaborating with to increase the impact at the EU level," says Pascal Lhoas, Lead Partnership Officer for Mobility.
They were accompanied by RISE, Research Institutes of Sweden, an independent, State-owned research institute, which offers unique expertise and 130 testbeds and demonstration environments for future-proof technologies, products and services.
Our Global Platform also grew- with the addition of MobilityData. The Global Platform supports the increasing outreach and exchange activities of the network and its members on an international scale.
MobilityData is an international non-profit organization, supporting international mobility stakeholders to standardize and expand data formats such as GTFS and GBFS for public transport and shared mobility.
"We want to fully support POLIS members to leverage open mobility data in building the future of cities for all," said Tu-Tho Thai, Director, Partnerships & Events.
At a time when international cooperation is critical for tackling transport-related societal challenges such as climate change, air pollution, congestion and road safety, the exchange and cooperation opportunities offered by POLIS are instrumental.
Want to know more?

POLIS membership grants unique access to resources, networking opportunities and European project support. If you would like to find out more about POLIS membership, please contact Isobel Duxfield: iduxfield@polisnetwork.eu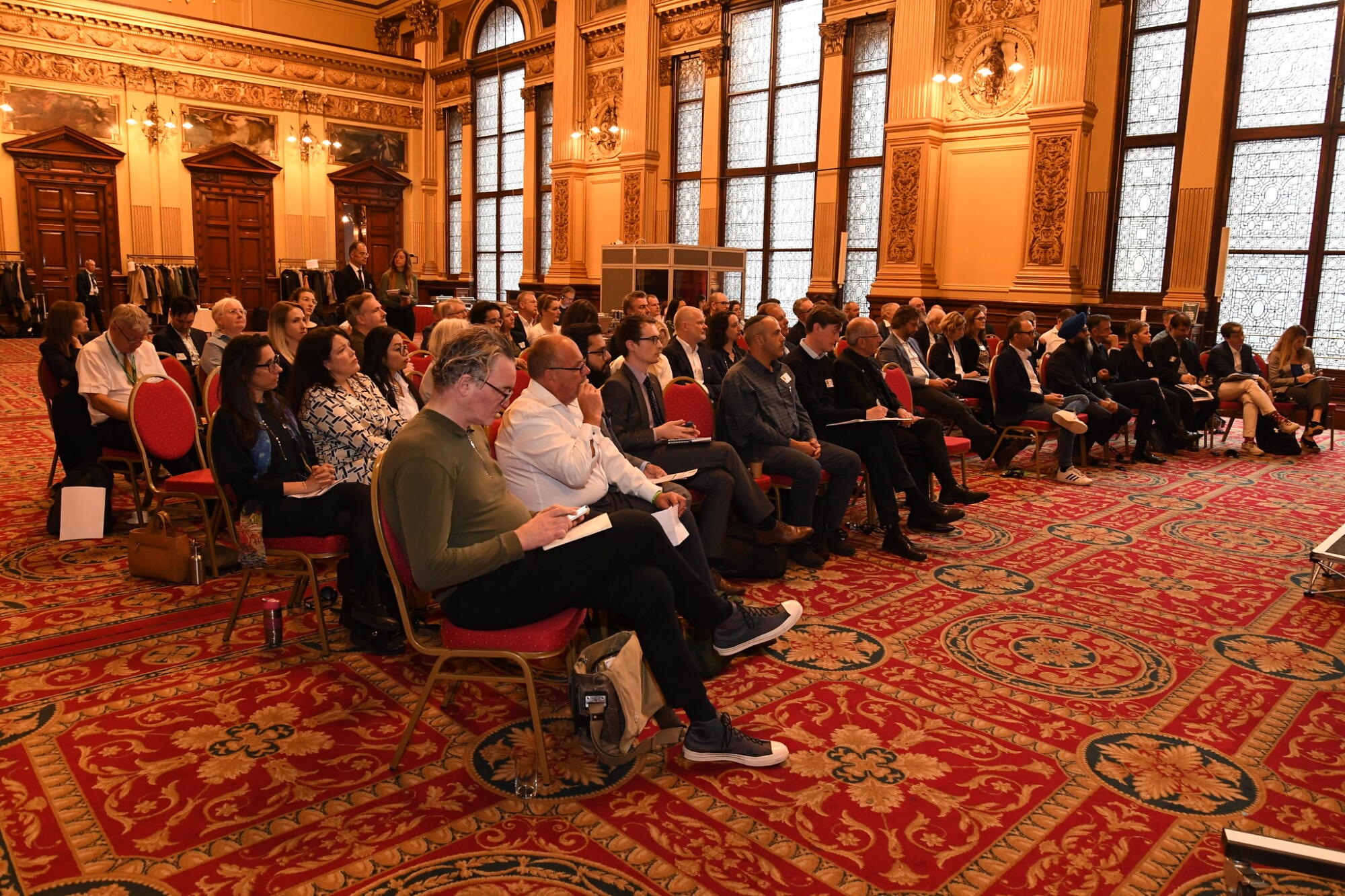 Staff member(s)