08/12/2022
POLIS just keeps growing!
It has been a phenomenal year for POLIS' network of cities and regions! As old friends began to meet again in person, we were delighted to welcome many new members from across Europe- and beyond!
The need for international cooperation on urban mobility has never been so urgent. Climate change, air pollution, congestion and road safety are testing our current systems to breaking point.
Yet, our cities and regions have been at the forefront of action; exchanging knowledge, and translating ambition into tangible action.
… and the POLIS family just keeps growing. Our new members draw from far and wide, and have 'hit the ground running', joining POLIS working groups, webinars, workshops and of course our Annual Conference!
Meet the new faces
We welcomed several new cities and municipalities. First up, Ljubljana. The Slovenian capital (and host of this year's Velo-City Conference), is fast becoming a leader in urban mobility innovation and joined POLIS to help drive this further.
"I am convinced that knowledge needs to be upgraded and strengthened through the exchange of experience," said Mayor Zoran Janković.
Ljubljana was soon joined by Schaerbeek. Schaerbeek is one of the 19 municipalities of the Brussels Capital Region. It is a pioneer in the implementation of the "Good Move" Regional Mobility Plan, which was awarded the European Union's Sustainable Urban Mobility Plan (SUMP) 2020 for safe, efficient and inclusive mobility.
As the municipality continues to work towards creating a mobility mix which accommodates the needs of all road users: pedestrians, cyclists, public transport users and motorists- it has much to offer to (and maybe learn from) their POLIS Network peers!
Soon, Lyon Metropole limbered up and joined too. Lyon has been working closely on the topic of urban freight, joining the "Urban Freight strategies and tools panel" at the Annual POLIS Conference 2022 to present their 'metropolitan goods and services logistics scheme'.
Moving south!
Many of these new members come from Southern Europe and the Euro-Mediterranean area- a region which has been doubling down on its sustainable mobility as climate change and new economic demands come knocking.
Ambitious, green, and inclusive recovery roadmaps at the local, national, and regional levels are thus critical to ensuring a bright future for Mediterranean tourism and contributing to a thriving, inclusive, and sustainable region – and mobility needs to be (as is being) included in these roadmaps.
"Southern European cities are developing some innovative- and tailored- approaches to sustainable mobility, after all, they are on the frontline of climate change, and are all too aware of the urgency of action," said POLIS' Alessia Giorgiutti, who works closely on the Urban Transports Community (UTC), and has written widely on this topic.
Pisa put pen to paper and joined many of their Italian, Spanish, Portuguese, and Turkish peers already in the network.
The Italian city has been dedicating much effort to diversifying its urban mobility, reducing motorised private transport and promoting public transport and active mobility. Indeed, in the last year alone, 1600 green vehicles have been placed in the city, including, 500 electric bicycles, 400 muscle bicycles, and 700 electric scooters.
The Turkish municipality of Kadikoy joined our Global Platform of cities and regions.
Kadikoy is a district on the Anatolian Side of Istanbul, surrounded by the Marmara Sea to the west and south. Home to around half a million inhabitants, it has an incredibly multicultural population of Turkish, Armenian, Greek and Jewish residents.
We have been implementing accessibility projects and enhancing alternative methods of transportation promoting sustainable mobility. We are now working to track the mobility layers by developing new smart products with big data applications to enhance the mobility of the residents and to protect the urban mixed-use," says Mert Yaman, an Urban Planner at the municipality.
Kadikoy has much to share! As participants in a range of Horizon 2020 projects including, FastTrack, SUMP-PLUS, SHOW, DREEM and uLaaDs, they have been working closely on micromobility, logistics, automation and other cutting-edge sustainable mobility issues.
It was not just big cities! We also welcomed the Spanish city, Vic.
Vic is a medium-sized city, with almost 48,000 inhabitants, located 70km north of Barcelona. However, what the city lacks in size, it is making up for in mobility actions!
The city approved the Sustainable Urban Mobility Plan, which will be valid for 6 years; as well as an accessibility plan, a bicycle strategic plan at the urban level and another at the municipal level, alongside our local road safety plan.
Vic has already become an incredibly active member of the network, joining Small and Medium-sized city platform meetings, and our Political Group meeting in Brussels this month.
And if that wasn't enough… our first Cypriot member, Strovolos, the second largest Municipality in Cyprus, came aboard this year too!
Not just cities… regions too!
We gained a new regional member in Overijssel. The Dutch province has already become an incredibly active member of POLIS, joining our Small and Medium-Sized City Platform and Regions meetings to learn from and share knowledge with others.
Associate membership on the rise
Associate Membership is open to entities which are not eligible for full membership such as associations, research centres and universities with an interest in local and regional transport.
With these entities in our network, POLIS can facilitate a deeper exchange of knowledge and best practices, mixing hands-on action with cutting-edge research.
In January, the Urban Planning Institute of the Republic of Slovenia (UIRS) joined our network. UIRS is a leading Slovenian national scholarly research institution in the field of spatial, regional and urban planning and related disciplines- with over 25 years of experience in the field of sustainable urban mobility planning.
The Luxembourg Institute of Science and Technology (LIST), a mission-driven Research and Technology Organization that develops technology-intensive solutions for the digital and ecological age, also joined.
They were quickly followed by RISE, Research Institutes of Sweden, an independent, State-owned research institute, which offers unique expertise and 130 testbeds and demonstration environments for future-proof technologies, products and services.
Autodelen.net too joined as an associate member. Autodelen.net is an NGO and network promoting the use of shared mobility in Belgium. They encourage and support the use of alternative means of transport to effectively meet everyone's mobility demands while making effective and sustainable use of urban space and citizen wellbeing.
The knowledge they bring from EU-funded projects will be indispensable. Autodelen.net has been involved in several projects focused on shared mobility, including, Share North, Pajotse Social Mobihubs and ART Forum. as well as the eHUBS project, in which POLIS too participates in.
Mpact, a Belgian non-profit organisation focusing on shared mobility also signed up. Armed with a range of projects and initiatives including INCLUSION, ART-Forum and eHUBS, Mpact too has much to share!
The German Institute of Urban Affairs (Difu) also added their name to the growing list. Difu is the largest urban research institute in the German-speaking region, advising municipalities on all tasks that they face now and in the future.
They work on a range of topics from mobility to urban planning, financing to governance- they seek to find practice-orientated and value-based solutions for municipal challenges.
Our associate members are not just European! From across the pond came, MobilityData.
MobilityData is an international non-profit organization, supporting international mobility stakeholders to standardize and expand data formats such as GTFS and GBFS for public transport and shared mobility.
About membership

POLIS Membership is open to all European (also non-EU) local and regional authorities including cities, provinces, and regions, as well as to their transport authorities, mobility agencies and local public transport organisations.

Associate Membership is open to entities which are not eligible for full membership such as associations, research centres and universities with an interest in local and regional transport. Associate members do not take part in the internal decision-making process of POLIS and do not vote in the General Assembly.

Non-European cities can become engaged in the network as associated members and link up with their European counterparts via the POLIS Global Platform.

Want to know more? Contact iduxfield@polisnetwork.eu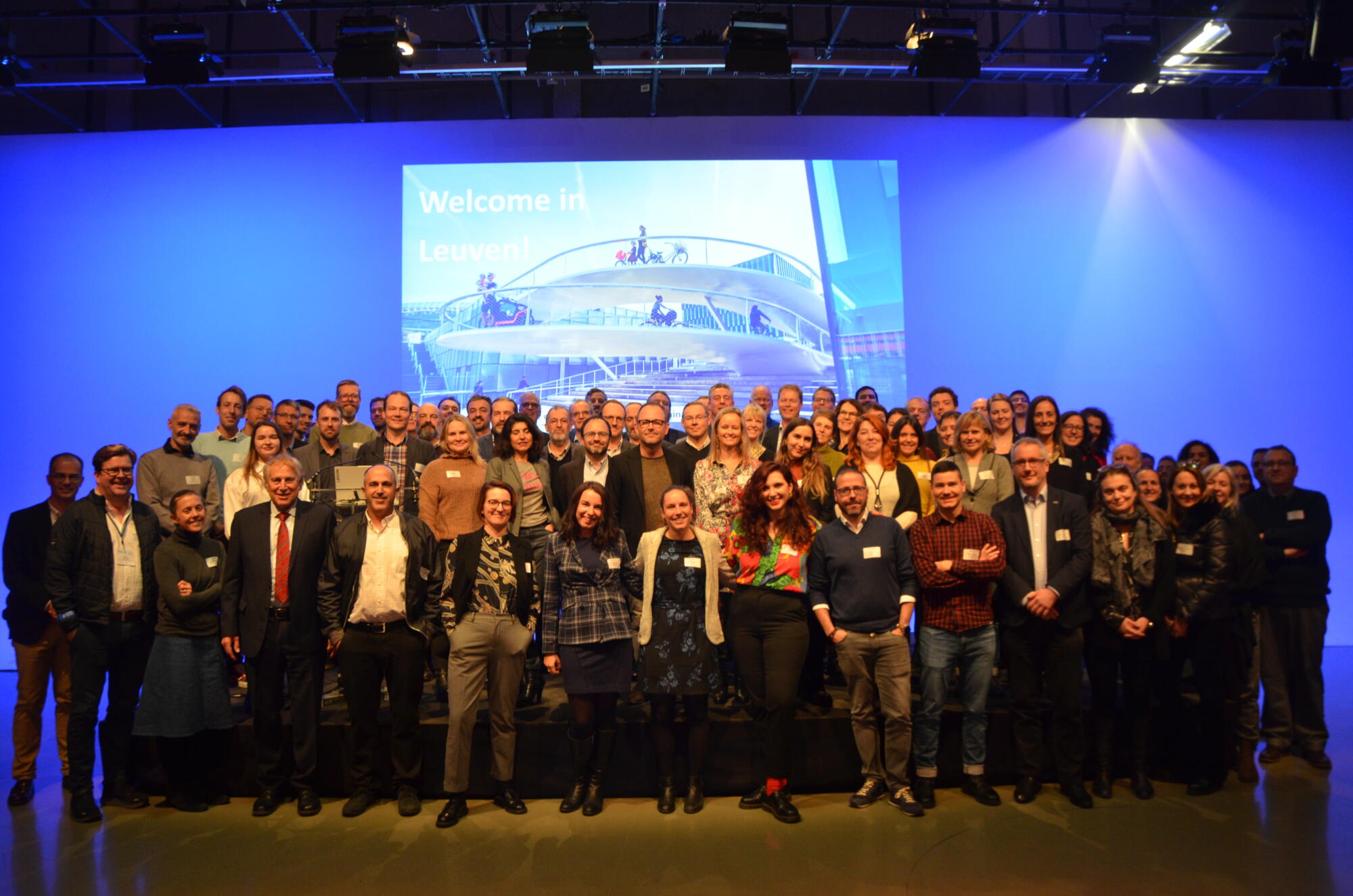 Staff member(s)