31/08/2021
Paris extends 30 km/h speed limit to most city streets
Paris joins Brussels, Bilbao and other European cities in limiting speed to 30 kilometers per hour in most streets, taking concrete steps to improve road safety and reduce pollution.
From 30 August 2021 vehicle traffic in Paris is limited to 30 km/h, with the exception of selected roads such as the Champs Elysées (50km/h) and the main ring road, the Boulevard Périférique (70 km/h).
With the limit already in place for 60% of Parisian roads, the announcement aims to make the speed limit the norm throughout the city. The decision follows a consultation held at the end of 2020, in which the residents of Paris and Ile-de-France were asked their opinion on extending the speed limits. Of the 5736 respondents, 59% of Parisians were in favor of reducing speed limits to 30 km/h. 
The new measure aims mainly to improve road safety and reduce noise pollution. Lowering the authorised speed on the roads allows, on average, to reduce the number of bodily injuries by around 25%. This reduction can reach more than 40% for serious and fatal crashes. 
Reducing speed limits the dangerousness of the road for all users, allowing for a better sharing of public space that benefits soft and active mobility but also makes it possible to rethink public space. By reducing the speed from 50 to 30 km/h, an average of 20 to 50 cm of roadway is freed up which can be reassigned to other uses: extension of sidewalks, revegetation, creation of cycle paths to promote multimodality and active travel across the French capital. 
The reduction of speed also allows better cohabitation of mobility within the city, as a reduction of 20 km/h in the speed of road users halves the noise around the roadways.
Source: City of Paris (in French).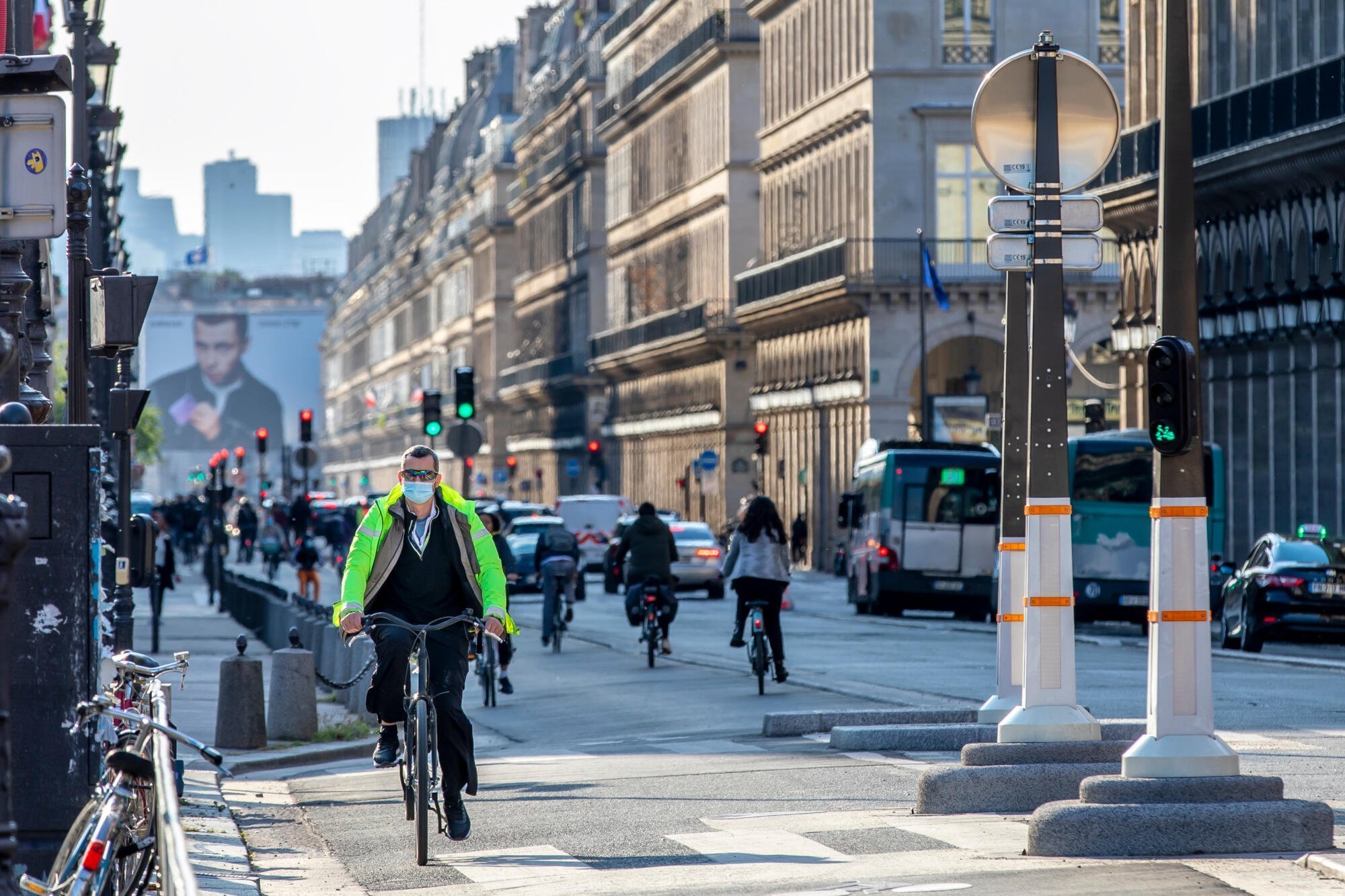 Topics