05/06/2023
Milan and Lisbon to receive funding under BICI initiative
Bloomberg Initiative for Cycling Infrastructure (BICI) will award funding up to $1 million to the following 10 cities—and two POLIS members, Milan and Lisbon, are amongst the list of winners.
Cycling will play a central role in a successful modal shift required for more sustainable urban mobility. However, safe cycling infrastructure, in many cities. presents a significant barrier to fostering widespread uptake, and supporting individuals and communities who may feel averse to cycling. BICI is designed to help city leaders meet the urgent need to build more connected and expansive cycling infrastructure that serves as many residents as possible.
Ten global cities have been awarded support through BICI to build innovative cycling infrastructure and sustainable mobility options for residents. Led in partnership with the Global Designing Cities Initiative (GDCI), in addition to funding to enact their proposals, each winning BICI city will receive technical assistance from GDCI on project development, cycling facility design, data collection, and resident engagement.
POLIS are delighted that two POLIS members, Lisbon and Milan, are amongst the winners, recognising their pioneering work, and commitment to continued focus on active travel.
The Portuguese capital, Lisbon, will be using the funding to roll-out new solutions to increase the diversity of residents cycling throughout the city.
This builds on the city's radical overhaul of its cycling infrastructure over the last few years, reallocating space to active travel across the city, and providing a range of other incentives to encourage citizens to opt for pedal power. For example, partnered with the Cicloda association, to offer free cycle workshops and bicycle classes to students, teachers, parents and other school staff, supporting cyclists autonomously maintain their bikes and ride confidently in the city.
Cyclists in some areas of the city have now even got footrests to use while waiting at traffic lights!
The city's recent trial of traffic-free streets in the inner city is simultaneously providing safer and more pleasant cycling conditions. Across the last several months, Lisbon has been trialling restrictions on through traffic, reshaping the city around active travel.
Milan is also to receive funding through the initiative to build sustainable, green cycle lanes that connect o
ver 40 schools.
This comes after last year the city approved a £200 million plan to create a new network of bike paths linking the city and its surrounding areas. The 'Cambio' Biciplan project was designed in consultation with the Dutch spatial economic research firm Decisio and is part of the city's goal to secure a 20% modal shift to cycling.
Milan's cycling is not just being expanded for passenger transport; its work with projects like ULaaDs, has renewed focus on cargo bike logistics solutions.
"Cycle lanes are essential infrastructure for cities, and these grants will help these 10 winners take the decisive action needed to transform their streets and turn the corner on traffic violence, pollution, and climate change." said Janette Sadik-Khan, Transportation Principal at Bloomberg Associates and former commissioner of the New York City Dept. of Transportation.
The full list of winners is:
Fortaleza, Brazil
Addis Ababa, Ethiopia
Pimpri-Chinchwad, India
Wellington, New Zealand
Bogota, Colombia
Milan, Italy
Tirana, Albania
Mombasa, Kenya
Lisbon, Portugal
Quelimane, Mozambique
Find out more about the BICI scheme HERE.
Want to know more about POLIS' own work supporting active travel?

POLIS works to support cities and regions with research and policy for cycling and walking. Our Active Travel & Health Working Group is dedicated to preserving walking, wheeling, and cycling as integral parts of mobility systems while considering interactions with urban planning, environment and health.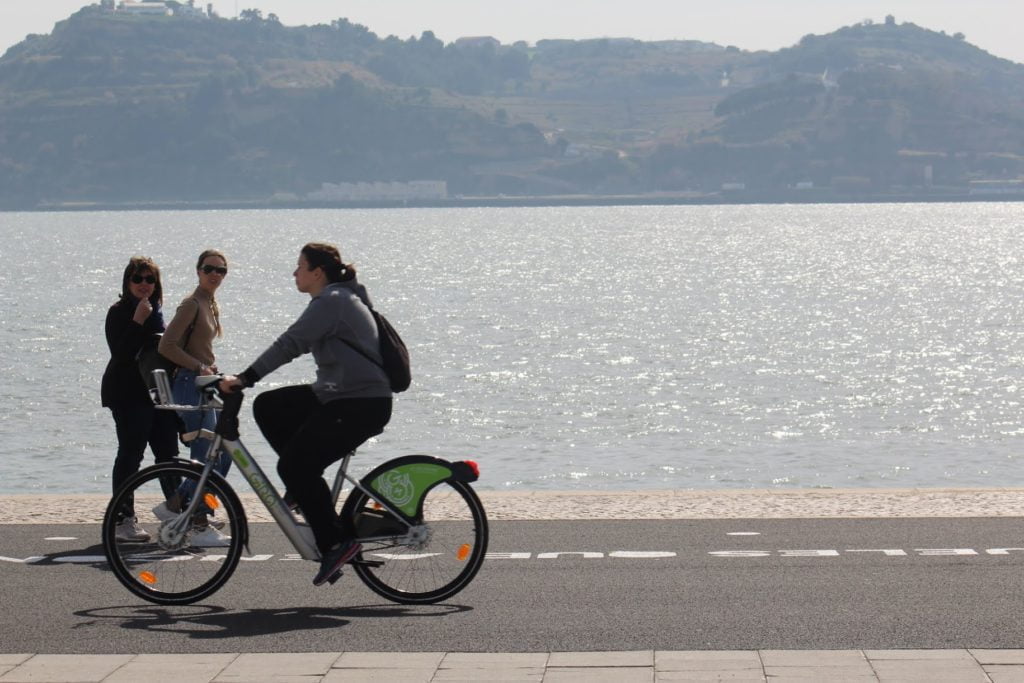 Topics
Staff member(s)