Mobilising Mobility: New Mobility Services – what's the Consumer's Perspective?
As urban mobility becomes a service, the perspective of the consumer gains increasing relevance, and opens opportunities for change – in urban policy, mobility planning, and business strategy.
Can consumer policy help clean up transport in Europe? Does it make sense to consider passengers' rights in short urban trips? Can automobile clubs become mobility clubs?
This was interactive session. Three knowledgeable speakers, representing different types of consumers, offered the consumer's perspective on issues that occupy centre stage in urban transport innovation.
The webinar was moderated by Pedro Homem de Gouveia.
Featured speakers will be:
Robin Loos (BEUC – the European Consumer Organisation)
Evelien Marlier (EPF – the European Passengers' Federation)
Olivier Lenz (FIA – Fédération Internationale de l'Automobile)
The webinar was a Polis initiative in cooperation with the GECKO project.
Find the recording here
About GECKO
GECKO supports authorities with tools and recommendations for new regulatory frameworks to lead the transition to the new mobility era of cooperative, inclusive, competitive, sustainable and interconnected mobility across all modes, through evidence-based research.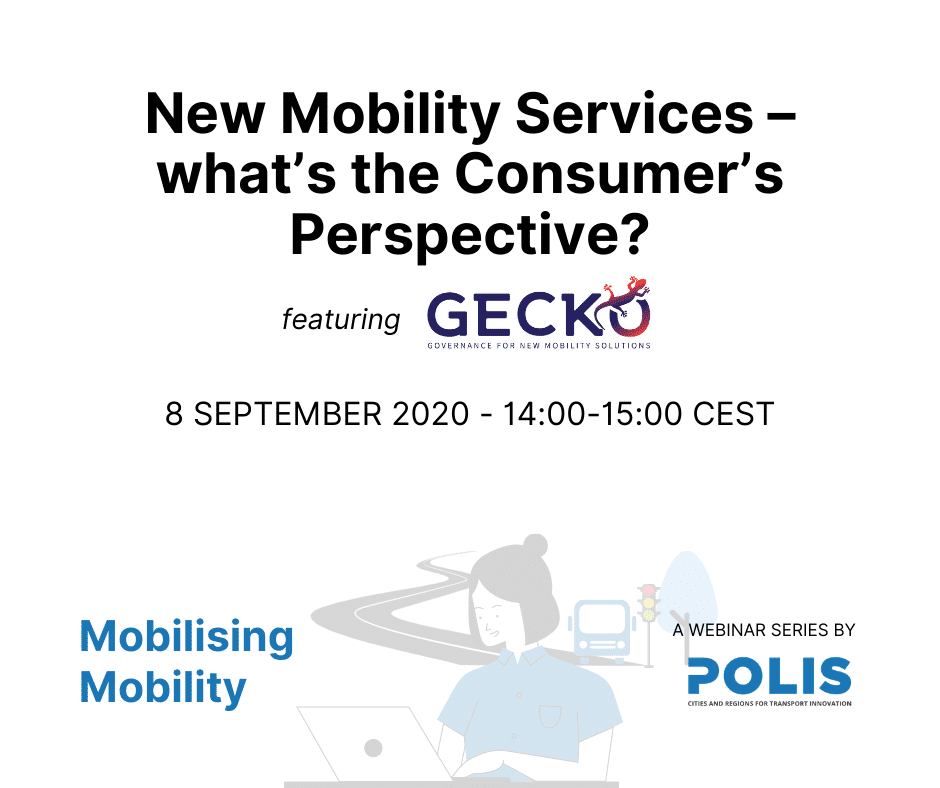 Topics
Staff member(s)