2013 - 2016
STARS
Sustainable Travel Accreditation and Recognition for Schools
The European project STARS gathered nine implementation partners around one common goal: to increase the number of pupils cycling to and from school, who would previously have been escorted by car.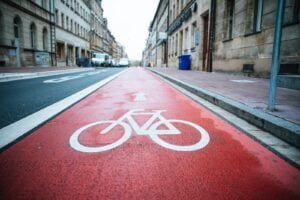 The STARS project key results:
Eight cities trained and delivered the project programme.
Accreditation system: Development of a pan-European toolkit, guidance and website with 18 regional accreditation conferences and one pan-European STARS accreditation conference. Participation of at least 180 schools in the scheme.
Peer-to-peer engagement activities: Development of a Cycle Challenge website, at least 90 secondary schools engaged in peer-to-peer engagement activities through the STARS Youth Travel Ambassador Scheme; A pan-EU Cycle Challenge website focusing on the 'Game generation' – using a social media theory to allow schools and pupils with a tool to monitor, compare and stimulate cycling activities.
Key deliverables:
For further information, please visit the STARS page