27/01/2020
Why You Should Subscribe to the e-smartec Newsletter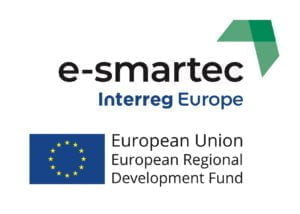 We care for each other, we care for our space, we become part of mobility planning.
A fresh new project, 6 test-bed areas and one ultimate goal: to provide tailored guidelines on citizens and stakeholders' engagement marketing techniques for innovative decision-making and traditional procedures.
This is e-smartec, "enhanced sustainable mobility with marketing techniques".
Designed to strengthen the urban dimension of regional and local mobility policymaking, contributing to the implementation of the EU Transport White Paper, Urban Agenda and EU 2020 with a view to transit to a low carbon economy, e-smartec proposes accompanying each step of mobility planning with the deployment of targeted marketing techniques for linking bottom-up and top-down decision making.
Did we get your attention? Then you should subscribe to the e-smartec Newsletter, which will be released in February 2020 - first time is a charm!
e-smartec Newsletter: Why Should You Subscribe, though?
There are 4 reasons why Polis recommends you to subscribe to the e-smartec Newsletter:
It's a crucial communication tool: As the e-smartec website acts as the project's main information and knowledge platform, subscribing to the Newsletter will ensure stakeholders are up-to-date with the latest information on project's achievements and best practices.
It's a summary of the most relevant information: The Newsletter includes exclusive articles or updates by the community and the Operating Team. This helps stakeholders getting straight to the most relevant news, such as those regarding Living Labs!
Upcoming events: the Newsletter includes a list of upcoming events. This helps to remind stakeholders of forthcoming conferences, meetings and workshops that are relevant for the e-smartec people.
Updates from the community: the Newsletter provides a digest of news and updates from the sector. This helps stakeholders get important updates from actors, organisations and projects. Plus, you do not want to miss what regions are doing to involve stakeholders in Sustainable Urban Mobility Plans (SUMPs)!
 Follow the Project on social media:
Twitter: @e_smartec
Linked-In: e-smartec group
Topics
Staff member(s)