04/11/2021
Public Transport Lab discusses MaaS
The fourth webinar in the Public Transport Lab series explored how Mobility as a Services (MaaS) can support our public transport systems, cementing their role as the backbone of urban mobility, with some revealing insights from those forging the way.
MaaS technologies enable users to plan, book, and pay for multiple types of mobility services through a single digital channel. However, developing such a service is a complex process, demanding coordination between a range of public, private, new and well-established actors across the industry from local authorities, PTOs, micromobility operators and ride-hailing platforms.  
"MaaS has gained traction, but we are yet to see large scale deployment on the ground," said Suzanne Hoadley, POLIS Traffic Efficiency Working Group coordinator. 
"Public Transport Operators (PTOs) and Public Transport Authorities (PTAs) have a central role to play in this process." 
The event was a unique opportunity to hear from the range of public and private stakeholders who are bringing MaaS into the mainstream., exploring governance models, ideas of revenue generation and the challenges of building up a critical mass of customers. 
Starting-up  
MaaS is a relatively new part of the urban mobility landscape- with many new and emerging players on the scene. The webinar heard several start-ups which are partnering with PTA/PTOs to deliver MaaS services in cities across Europe. The webinar was a chance for POLIS members to examine the multiple ways PTAs and PTOs can collaborate with these MaaS providers. 
First up was Skipit, a start-up which is encouraging tourists and travellers to use public transport instead of passenger cars.  
"We want tourists to travel like a local, by simplifying the planning and purchase of public transport," said Maria Dilling Elken from Skipit.  
The organisation provides travellers with a pay-as-you-go MaaS application which is valid only for sustainable modes of travel.  
Following this Kilian Ulm from Swiss based start-up Axon Vibe, a technology solution providers, including a white label app, which is assisting PTA and PTOs collect information on travel behaviour and transit preference. 
"Our goal is to make it easier to travel by public transport, offering intermodal door-to-door planning and ticketing," said Ulm. 
The platform provides travel advice for users, based on their mobility needs and environments, displaying fare information, journey times and more. Interestingly, Axon Vibe has also partnered with local businesses in and around transit stations and hubs, to encourage and reward sustainable transport usage. 
"We have even been encouraging people to travel off-peak, by providing offers on co-working spaces," said Ulm.  
As well as operating its own app, the organisation shares back data with mobility service providers, to assist with customer experience and targeted modal shift campaigns. 
Both Skipit and Axon Vibe rely heavily on strong partnerships with operators and authorities. However, establishing these collaborations has often been a challenge for the start-up, who frequently struggle to contend with the ways PTOs and PTAs operate. Responding to questions from POLIS member cities, the speakers explained how the small, agile and fast-paced nature of start-up organisations does not match the procurement processes of local authorities.  
Insights on MaaS experiences, 
The webinar then heard from a PTA and a PTO about their experiences of building or enabling a MaaS solution, providing insights on how partnerships can be designed and advising those new to the MaaS game on how best to approach this concept.  
First, we heard from HSL (Helsinki passenger transport authority), a joint local authority in charge of planning and organising public transport in the area of 9 municipalities in the Finnish capital region. HSL has gained experiences from the MaaS market since 2016, when HSL tickets were integrated into a third party MaaS app for the first time.  
This is due to Finnish regulation. The regulation, 'Act on Transport Services' sets out several obligations for opening APIs. This is a decentralised model which allows parties to negotiate directly with each other rather than through a centralised platform/broker.  
Today, around 10 companies utilise their ticket API. 
"In Finland the situation is slightly different, no PTA has decided to offer MaaS services to their users," said Jemina Uusitalo, from HSL.  
"Instead, we enable 3rd party providers." 
While the Finnish legislation allows PTAs to create a MaaS solution, the climate is such that no PTA is willing to do so as MaaS is considered to be a new market for commercial providers. 
Over the last few years HSL have signed contracts with several MaaS providers, however, ticket sales have not taken off considerably, and MaaS platforms do not yet count for a considerable portion of revenue. 
"PTAs must enable MaaS, but it is right now unclear how extensive the business case really is, and it is important to consider returns on investment, and how we divide our investments between physical and digital infrastructure." said Uusitalo. 
She also advised that data sharing must also be better supported to enable data to flow back to PTAs in a more comprehensive way. 
This reciprocal data sharing has been a key concern for POLIS, and an issue we have discussed in depth with members and other partners. For further information, consult the joint EMTA-Polis-UITP paper. 
Madrid forges ahead 
POLIS member, Madrid EMT (Madrid public transport operator) is a PTO which has developed its own MaaS software. 
The platform, Madrid Mobility 360, offers the user information about the occupancy level of buses, as well as allowing payment for bus tickets and shared mobility options, BiciMAD and BiciMAD go. 
"We learned trust was incredibly important, and we drafted some clear principles for working with mobility providers" said Juan Corro from EMT. 
Simultaneously, the technical requirements of MaaS solutions are demanding and difficult to build. Although EMT developed their own platform, Corro advised others to consider the pros and cons of this option before taking on the challenge themselves.  
The panel discusses 
Following the presentations, speakers joined a panel discussion, alongside Annabelle Huet from UITP. They discussed monetisation of platforms, data sharing and technicalities of setting up MaaS products.  
They shared some key advice: 
Juan- To anybody embarking on this, you are not alone! Start with a big vision, but keep an eye on expenditure 
Dilling Elken- Don't be afraid of failure. It is about trying new ways of working and testing new products  
Annabelle- Don't panic you don't need to understand all technical aspects, you need the governance- you need a good risk management plan 
Killian- Think about the customer experience, design services according to need. At the end of the day, the user wants to get from A to B! 
Want to know more?

This webinar built on themes discussed across POLIS' Traffic Efficiency Working Group. For further information, contact Suzanne Hoadley or Laura Babio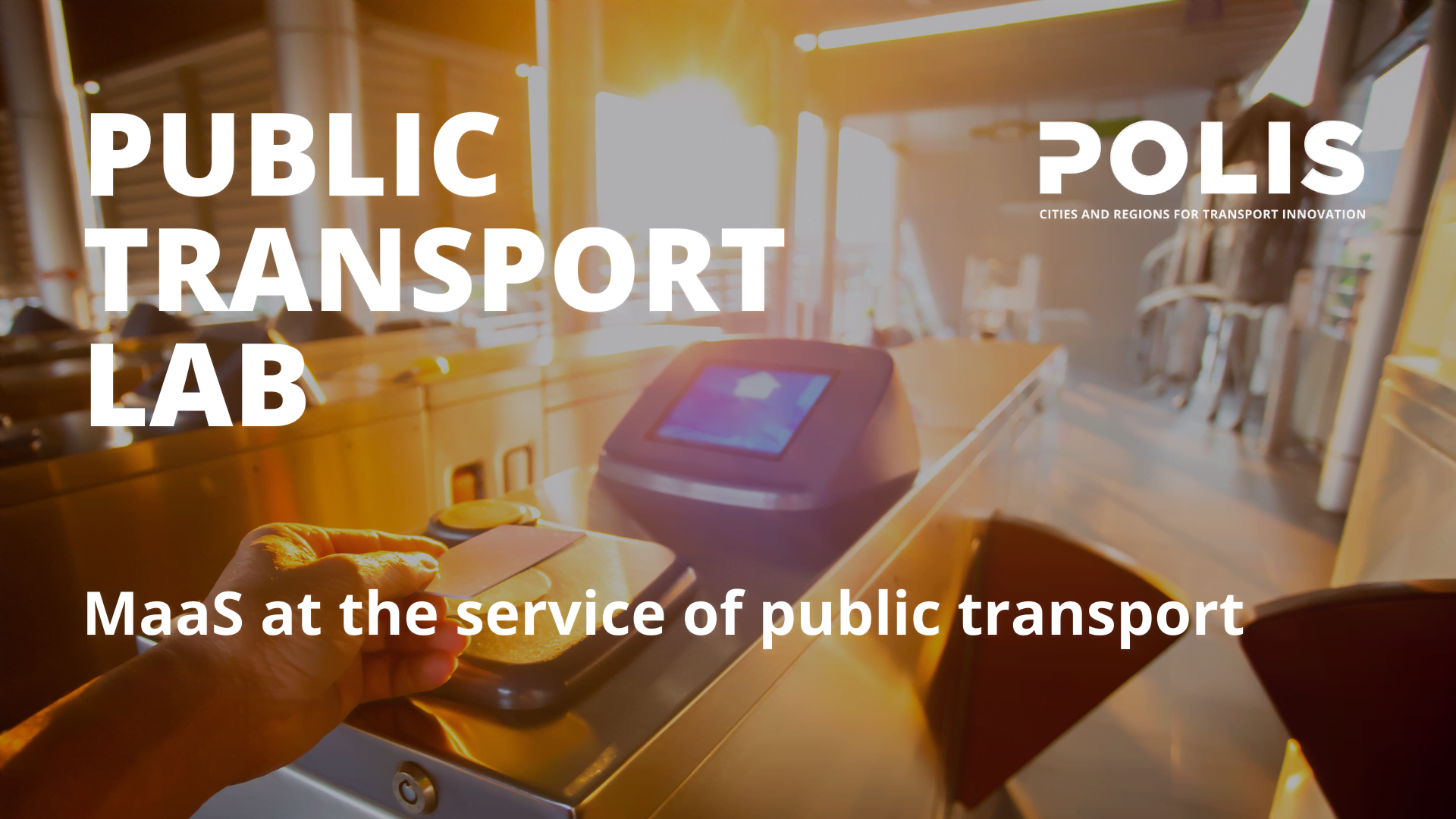 Topics
Staff member(s)