12/05/2020
Post-Lockdown Mobility webinar report: WeCount and insights from the POLIS members' survey

Traffic monitoring post-lockdown: Telraam and the WeCount project
(Sign up for news about WeCount here)
Kris Vanherle, Researcher at Transport Mobility Leuven, delivered a presentation on WeCount, a citizen science traffic monitoring project. WeCount is an EU-funded project based on Telraam - a low-cost traffic sensor technology - which aims to monitor traffic levels in local areas and engage citizens in policy making. POLIS is a key partner in the WeCount project (more information here). Kris explained how Telraam is an innovative solution for monitoring traffic, due to its low cost, reliable measurements, its ability to identify different modes of travel, and its direct engagement with citizens. 
WeCount began in 2019 and is being piloted in five cities across Europe, with Telraam devices being rolled out in these cities in the coming months. Citizens in the five cities will play a key role in supporting the project, with Telraam devices in participants'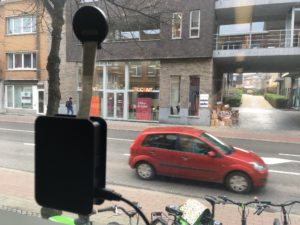 households gathering data on traffic levels in local neighbourhoods, with the ultimate goal of informing local policy decision-making on mobility. In Leuven, where WeCount has been trialled so far, up to 600 devices across the city are monitoring traffic levels. This has provided insights into the changing patterns of mobility during the COVID-19 crisis. For example, the sensors have revealed large spikes in cycling in Leuven, even surpassing pre-COVID levels in some instances. Additionally, data has shown that the easing of lockdown measures in Belgium did not result in large increases in traffic levels in Leuven, with only the number of heavy vehicles increasing significantly. Going forward, the WeCount project will play a key role in monitoring the changes in mobility as lockdown restrictions continue to ease. 
Kris highlighted that data from Telraam devices is helping to solve local mobility issues in Leuven. A local initiative to tackle 'rat-running' in certain areas of Leuven is being aided by data from Telraam sensors, which can not only monitor modes of transport but also the speed at which vehicles are travelling. Kris also mentioned the value of Telraam for identifying changes resulting from specific incidents, such as local road closures or one-off events. 
Kris closed by reiterating how important it will be going forward to monitor the impact of traffic post-lockdown to assess how people's travel habits are changing over time. WeCount is showing how Telraam is an effective and low-cost means of monitoring traffic whilst offering valuable engagement with citizens. Kris highlighted that the five cities involved with WeCount will test the project on a larger scale until next year, and invited other cities and regions to reach out in the future to discuss how Telraam can help them in monitoring traffic.
To stay up to date on WeCount, sign up for the newsletter here.

Insights from the Polis COVID-19 mobility members' survey 
How did cities deal with lockdown?
Jamie Wylie, Communications Assistant at POLIS, began by providing an overview of the results of the POLIS COVID-19 members' survey. The survey was issued in April to better understand the actions being taken by POLIS members during lockdown, and to understand how POLIS can support its members during this challenging time. Jamie highlighted key themes and issues identified from members in the survey responses. On public transport, it was noted how nearly all members cut the supply of public transport during lockdown in response to falling demand, and that for those services still running, health and safety precautions were widespread. Amongst the most common solutions implemented were isolation of drivers, and mandatory social distancing requirements in vehicles.  
On shared mobility, Jamie noted how the majority of respondents were not requiring private shared mobility operators to take action to tackle COVID-19, but that in several cases, private operators were performing very well in supporting citizens and local authorities during lockdown. Two examples from Lisbon and Budapest were highlighted as good practice in that respect. Jamie also noted how even early in the lockdown phase, many cities were already implementing or planning to implement measures to reallocate road space for walking and cycling. It was mentioned that many more cities will now be pursuing these plans as Europe begins to move into the post-lockdown period.  
The detailed findings of the survey will be available for POLIS members to view soon. 
How cities are coming out of lockdown?
Laura Babio, Project Officer at POLIS, then discussed how cities are adapting mobility as they come out of the lockdown phase. Laura noted how the members' survey showed that whilst many cities are anticipating increases in walking and cycling post-lockdown, many are also concerned about the impact on public transport ridership and a potential increase in car use.  
Laura highlighted key takeaways for the future of urban mobility as cities move into the post-lockdown phase. Laura noted how it has become clear how uneven urban space is distributed, with many cities having to take rapid action to provide more space for walking and cycling to allow for safe social distancing. This has revealed the level to which motorised traffic, in particular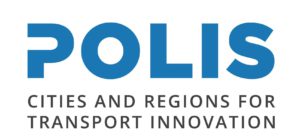 cars, have dominated urban space in cities up until now. Additionally, Laura noted the huge disruption facing public transport from COVID-19. With ridership down as much as 95% in some cases, serious efforts will be needed to rebuild public trust and enthusiasm for public transport in the coming months. Increasing passenger numbers in a safe manner will be vital to keeping cities moving and ensuring that public transport operators survive this challenging period and beyond. Measures to prioritise public transport, such as bus priority, optimisation of rail services, and new solutions to make public transport more convenient and attractive to customers will be needed to support the recovery of the sector.  
To avoid large increases in car use post-lockdown, which many cities are concerned about, action will be needed to make walking and cycling the norm for everyday journeys. Laura highlighted positive cases from across Europe, including Brussels, Lisbon, Barcelona and many more where serious efforts are being made to put people first to avoid an unwanted rise in car use. Laura also noted how lessons from lockdown have to be learned, such as making teleworking a bigger part of working life, and taking a neighbourhood-based approach to living and planning to support local communities and reduce the need for travel.  
Where do cities go from here? 
POLIS Secretary General Karen Vancluysen discussed the need to capitalise on the opportunities of this crisis to bring about change in urban mobility. There are huge opportunities to be taken in this situation to ensure that the positives of this challenging situation, such as cleaner air, reduced congestion and more active travel, are not lost. Karen highlighted that moments of crisis can provide a trigger for people to change their behaviours, and that this is particularly relevant for urban mobility in light of COVID-19. Indeed, many cities are ripe for change: For example, it was noted in last week's webinar that the average commute in Milan is just 4km, yet many people continue to travel by car. With Milan now planning to prioritise walking and cycling across the city, this could be the trigger that is needed to embed sustainable travel choices in people's everyday lives.  
Karen stressed that COVID-19 has created "the biggest sandbox ever" for urban mobility, and that using this as an opportunity to test and trial measures will be vital. Testing solutions can be an effective way of showing citizens the benefits of sustainable urban mobility; Karen highlighted the example of Stockholm's congestion charge, which was trialled for six months before being voted for in a public referendum. Using this as a chance to give people a taste of a better future will be key in winning the hearts and minds of the public. Karen also highlighted the need to use this period as an opportunity to build a more integrated mobility system. With public transport facing challenging times, this is an ideal time to better connect public and private services to provide a more seamless and integrated mobility system and for sustainable modes to reinforce and complement each other. Karen highlighted three priorities for integrating multimodal urban mobility systems: 1) the integration of public transport with shared mobility, 2) new public private partnerships, and 3) Expanding MaaS to include features such as occupancy levels, which in the coming period can become a decisive factor for choosing one mode over another. 
Karen closed by touching on how focus must now be placed on helping cities bounce back from this crisis. Our members have shown leadership in acting fast and strong on mobility in response, but challenges remain, particularly for public transport. Support will therefore be needed from other levels of government. 
POLIS's policy response
The webinar was closed by Pedro Homem de Gouveia, Senior Project and Policy Manager at POLIS, who highlighted POLIS' action at the European level to advance the sustainable urban mobility agenda during this period. Pedro highlighted that too much is at stake to see a return to - or an increase in - unsustainable mobility patterns. The climate crisis desperately needs to be addressed; there are huge costs to rising car use, such as air pollution and congestion; and public transport is at serious risk of collapse in many cases. POLIS is taking action, alongside other organisations, to ensure that integrated sustainable urban mobility is at the top of the agenda as Europe recovers from COVID-19 and decides on support measures. Pedro highlighted POLIS' work on calling for action on the clean bus market; support and recognition for urban public transport; and the need for priority to be given to integrated sustainable urban mobility in Europe's exit strategy for COVID-19. 
A recording of the webinar and presentations from the session is available exclusively for our members on the members area of the POLIS website. For more information about the webinar series, please see our website.
Staff member(s)