26/04/2021
POLIS joins newly created CCAM Association
POLIS has joined the CCAM Association, an organisation created to advance research and innovation in the field of connected, cooperative and automated mobility in Europe.  The association was created to support the European Partnership on Connected, Cooperative and Automated Mobility in Europe.
The new association held its first General Assembly on 14 April. So far, 144 organisations have joined the association, demonstrating that research on connected and automated mobility is key to achieve safe and efficient road transport.
The new association aims to gather a wide array of stakeholders willing to collaborate at the European level to advance connected, cooperative and automated mobility: industry, universities and research institutes, services providers, associations and clusters, and public authorities from the local and national level.
The role of POLIS in the CCAM Partnership
POLIS and its members have been actively involved in the debate on research priorities in the field of connected and automated mobility, highlighting the perspectives of its member cities and regions, and is committed to further cooperating with stakeholders from across the mobility spectrum within the CCAM Partnership.
An opportunity for cities, regions and transport authorities
Applications to join the CCAM Association are still welcome. The transformation of the road transport system is not only an industry issue but also a local and regional issue. To address challenges such as air pollution, road congestion, travelling costs, road safety and noise pollution, the public sector needs to cooperate closely with the private sector.
Becoming a member of the association is an opportunity for local and regional authorities to join the debate on the future of connected and automated mobility in Europe and ensure that new technologies and services are aligned with local policies and goals.
Want to know more?

POLIS Mobility Efficiency Working Group is running a short session for members on 25 May at 15.30 to briefly present the CCAM partnership and why POLIS has joined. Members, Ile de France and Gothenburg, will share their views on their expectations from membership of this partnership. More here.
More information on how to join the CCAM Association is available on this page.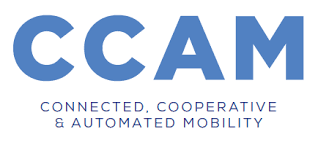 Topics
Staff member(s)