07/07/2020
Cities Emmen and Helmond (NL) join forces for the Small and Medium-Sized Cities Platform (SMC)
To strengthen the Small and Medium-Sized Cities Platform (SMC), Deputy Mayors Guido Rink (Emmen) and Antoinette Maas (Helmond) discussed the potential of European cooperation for small and medium-sized cities (SMC) in the field of mobility, during a virtual meeting on 3 July 2020. As political chair of the SMC Platform, Guido Rink took the initiative for this collaborative conversation with Helmond. "I'm glad to see that we have so many commonalities", says Guido Rink.
Based on a fruitful discussion, the Deputy Mayors have defined the first two themes that are of particular interest to SMC Platform members and for which support from the Platform members will help reach the goals:
Intelligent Speed Assistance (ISA): "ISA will increase road safety and we welcome very much the EC initiative to mandate this technology in all new cars. However, it will take a while before all cars have ISA," says Antoinette Maas. "That's why we're also going to test whether the technology can be built into existing cars. Just one of the ways to come to swift deployment "
Climate Neutral Cities: as part of the European Green Deal, Europe has a mission to be climate neutral by 2050, for which it wants 100 cities to be climate neutral by 2030. "Sustainable mobility plays a crucial role in making cities climate neutral", says Guido Rink. "We will need to combine knowledge and experience in SMCs to create integrated solutions."
The Deputy Mayors exchanged views on how these issues can be implemented in small and medium-sized cities. Guido Rink: "on the one hand, we as SMC can develop pilot projects on an integral and flexible way. But on the other hand, we often lack sufficient capacity and knowledge to scale up these projects."
That is why Emmen and Helmond have agreed to join forces. Antoinette Maas: "Because we find each other on the content, we can exchange knowledge and experience in an accessible way. Joining forces benefits the ability of the SMC Platform, I'm convinced of that!"
The two topics mentioned are the first step towards a concrete agenda of the SMC Platform. The two cities call on the members of the SMC Platform to join them in their thoughts and exchange views during the POLIS Conference on 2 and 3 December.
ABOUT THE SMALL AND MEDIUM-SIZED CITIES PLATFORM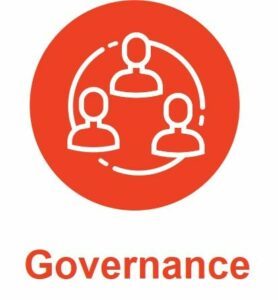 Due to their size, SMCs offer an ideal ground for testing and implementing new transport technologies and services that are crucial to solve the most pressing mobility challenges. The Polis SMC Platform brings together small and medium-sized cities within Polis and gives them a dedicated platform to discuss governance issues, challenges and solutions that are inherent to their shape and size. At the same time, the SMC Platform wants to promote SMCs to the outside world as living laboratories for innovation.
Join the SMC Ambassadors Initiative!
Staff member(s)