17/11/2021
Can citizens greatly improve the data available on traffic? Dublin's locals say most definitely yes!
Traffic volumes around schools are a major concern for citizens in Dublin. The newly-launched video sheds a light on WeCount's activities in the Irish capital, and how citizens are striving doe more sustainable urban mobility.
The Dublin case study is providing traffic and air quality monitors to local schools to help them collect objective measurements outside the school gate.
Since the start of the WeCount project, schools have s been at the heart of the Dublin case study. In fact, the first engagement workshops were carried out with school children. During these initial workshops, children assembled the Telraam traffic counters and learned about the importance of citizen science when monitoring traffic in local neighbourhoods. The aim was to encourage them to become ambassadors for WeCount. As the WeCount project progressed and more than 100 traffic counters were deployed in Dublin, it became clear that traffic and air quality around schools is a major concern for citizens involved in the project.
The recently launched video sheds some light on these and other dimensions of WeCount's Dublin activities. Check out the video below:

About WeCount
WeCount operates under the Research and Innovation Actions funding scheme, as facilitated by Horizon 2020 and the 'Science with and for Society' programme, both of which aim to increase society's appetite for innovation and encourage collaboration within the transport policy research community as it works to build better local transport systems together. WeCount will run until November 2021. This project has received funding from the European Union's Horizon 2020 Research and Innovation Programme under Grant Agreement No 872743.
More information: https://www.we-count.net/
Follow us on Twitter: @WecountH
Sign-up for our newsletter here.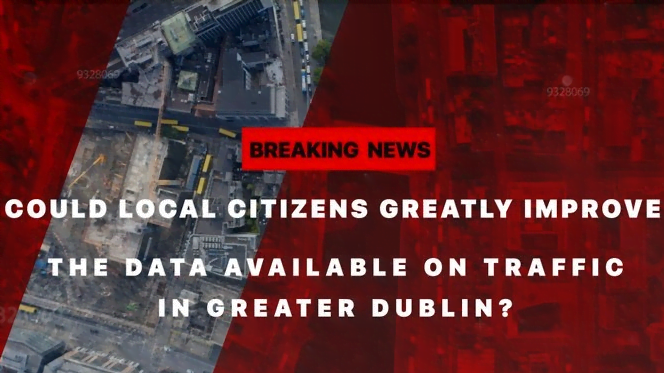 Topics
Staff member(s)