07/06/2022
BCG and University of St. Gallen put micromobility at the centre of new report
Including bikes, e-bikes, e-scooters, and e-mopeds in the analysis, the article touches on the incentives and deterrents to broader adoption, as well as selected insights that can help cities advance micromobility and embed multimodal transportation into the urban mobility landscape.
The survey that started it all
In the summer of 2021, BCG partnered with the University of St. Gallen to survey more than 11,400 consumers across 23 cities in 10 countries.
Divided by gender, the largest share of respondents, 44%, represented individuals between 30 and 49; on the other hand, more than 26% represented individuals aged between 16 and 29. In addition, nearly 70% of the consumers were city dwellers.
The survey explored the forms of micromobility currently in use and probed consumers' habits, perceptions, and expectations looking at differences across regions and users by age bracket, income level, employment status, and other factors.
Micromobility's potential
Micromobility has the potential to reduce congestion and pollution, and offer an answer to the longstanding first- and last-mile transportation problem. However, its potential is not yet being realized—instead, it is still a niche form of transport.
There are several reasons why micromobility has not yet become mainstream, though many people have started to seen it as a safer alternative to public transport, which has led to a spike in use since the pandemic hit. One of these reasons is that most current micromobility services are not designed as part of an overall intermodal transportation system; instead, they are operated independently and are not fully intregrated with other forms of transportation.
Micromobility indeed needs to be designed as part of a holistic system where cities, operators, public transit agencies cooperate with each other, and where leaders understand who uses micromobility, and why.
Micromobility, bundles, and MaaS
"There is no one-size-fits-all solution. What works for Amsterdam will not necessarily be right for Boston or Berlin. Moving micromobility to the mainstream over the next few years requires city planners and micromobility operators to work together to create the right incentives."

Andreas Herrmann, Director of the Institute for Mobility at the University of St. Gallen
The survey revealed that offering bundled options with public transit could likely increase micromobility use considerably. What is more, consumers surveyed indicated that they would be willing to pay 22% to 25% more (a weighted average increase) for different bundled offerings.
For this reason, cities need to take an intermodal approach to transport (and micromobility)—one that offers users different types of vehicles to take them from departure point to destination as seamlessly as possible.
Nearly one-third of survey respondents declared they already combine bike use with public transport several times a week, if not daily. Micromobility use is farther along in places that have been more proactive about integrating it into the urban transportation mix, whether through regulatory frameworks (such as Paris's "15-minute city," which mandates bike lanes on every street and reduces on-street parking space) or infrastructure improvements like the Netherlands' bike lane design (well marked for safety) and parking amenities.
A final note
As mentioned in the article, not all micromobility modes deliver equal benefits, so promoting micromobility without considering the totality of impacts can harm the environment. If the goal is reducing motor vehicle use, walking and public transit should be the most incentivized options. Clearly, what would be good for one city may not be good for another, so the local environment and other conditions need to be factored into leaders' thinking.
A copy of the article can be downloaded here.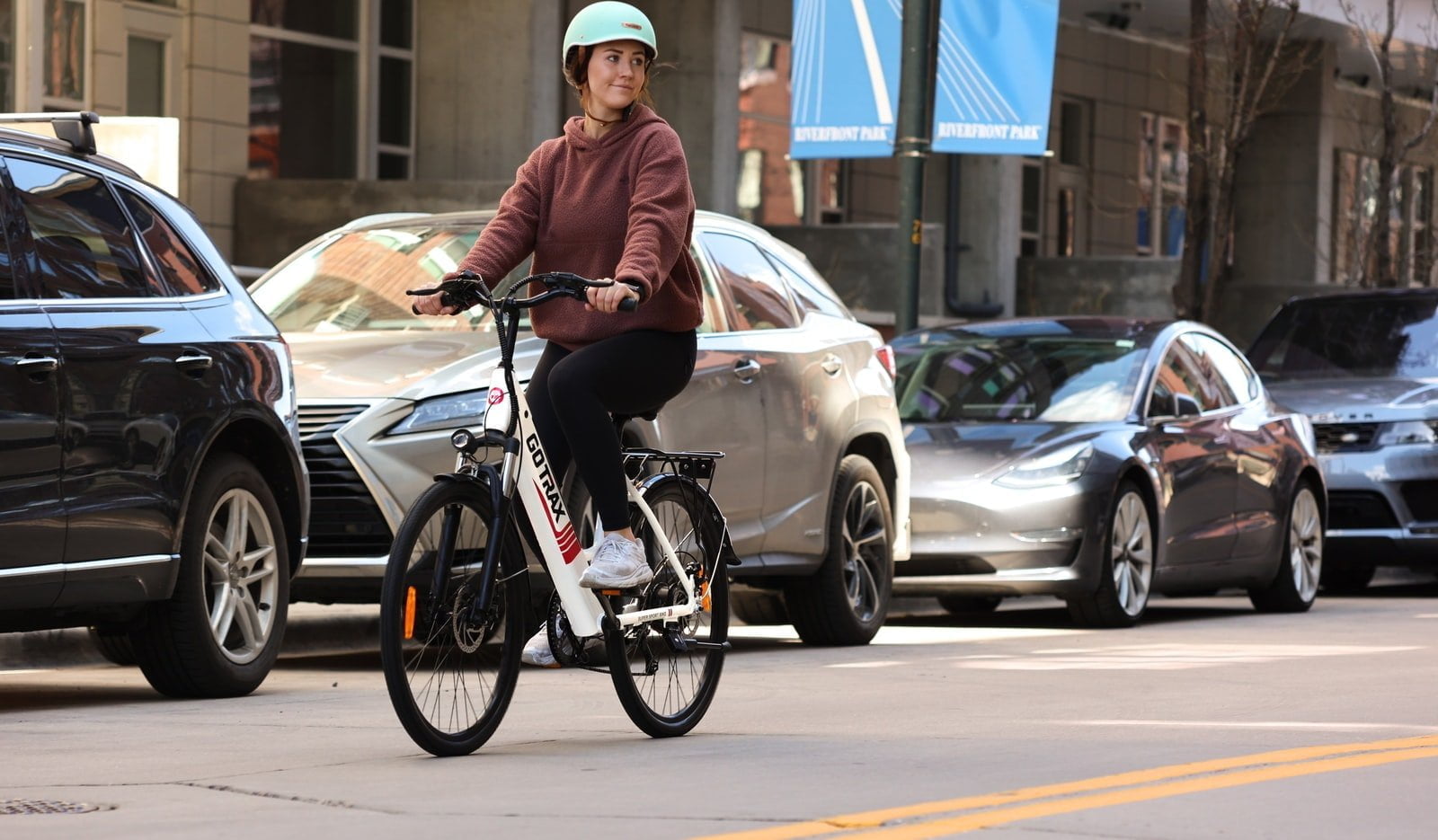 Topics
Staff member(s)