USEPE ICUAS 2022 Workshop on future Urban Air Mobility
The USEPE partners will present the concept and method developed and tested in a workshop at ICUAS 2022, on June 21 in Dubrovnik, Croatia. The workshop will showcase several papers developed by the different partners on the following aspects of drones' separation:
Drones traffic management
Geovectoring
Turbulent wind field simulations
Our simulation tool, BlueSky
Search and rescue missions
Artificial intelligence
Local authorities' role in UAM
You can find the list of presentations and speakers in our workshop presentation.
International Conference on Unmanned Aircraft Systems
ICUAS is the annual International Conference on Unmanned Aircraft Systems organised by the ICUAS Association since 2011. Its mission is to advance knowledge, education, basic and applied research and development, disseminate information and increase societal awareness of unmanned aviation and its applications.
The central theme of ICUAS '22 is twofold: 1) aerial robotics, and 2) guidance, navigation, and control of manned – unmanned systems. The audience is composed of qualified representatives worldwide, funding agencies, industry, and academia. They will discuss in Dubrovnik the current state of unmanned aviation advances, and the roadmap to their full utilization in civilian and public domains, with a special emphasis on research opportunities.
You can already REGISTER for the workshop and the conference: all information is available HERE.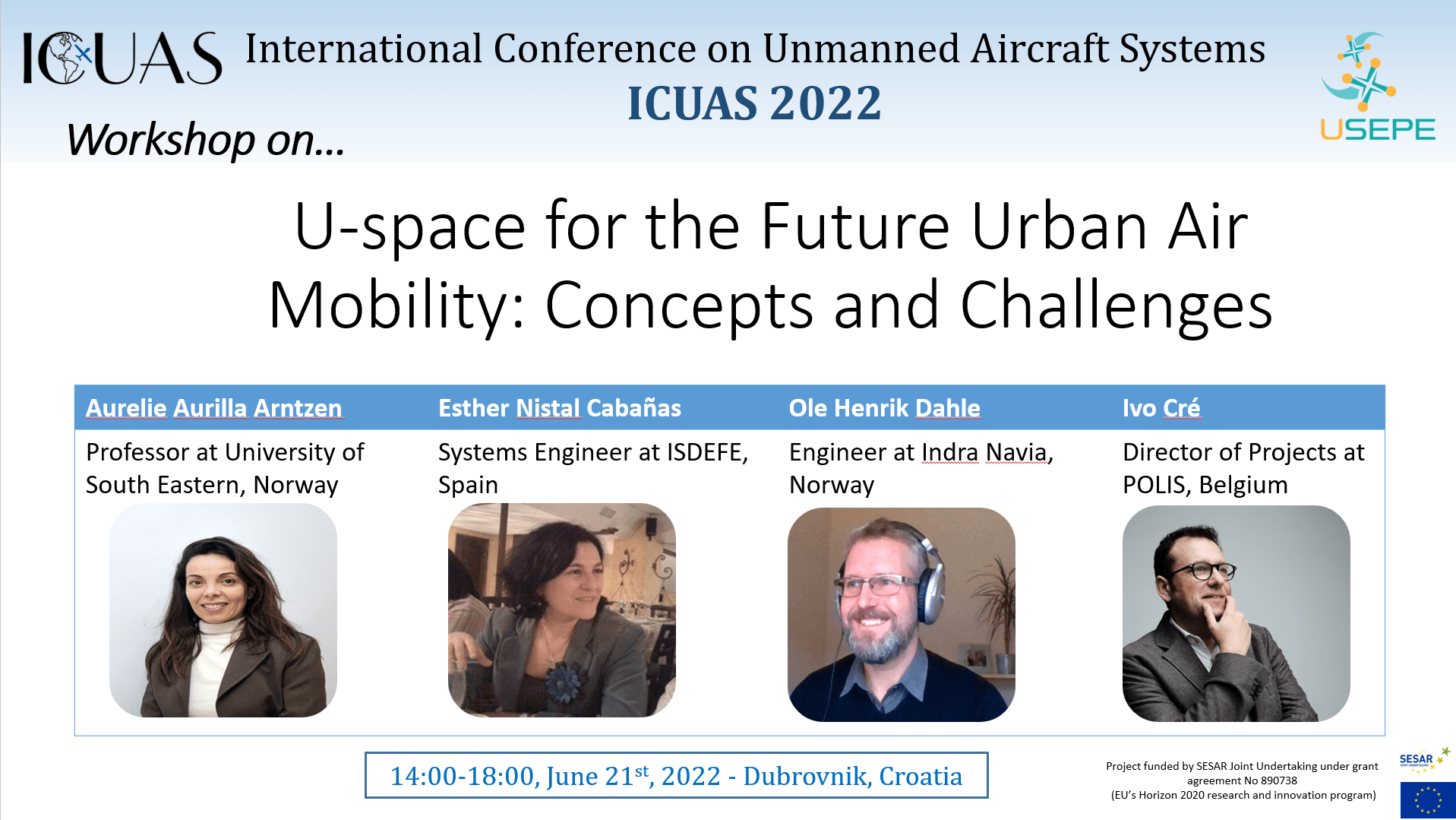 Topics
Staff member(s)