Road space reallocation: governance challenges, practical issues & visions for future streets
The EU-funded MORE project is glad to announce a public online event on the design and management of the public realm. This online event aims to disseminate findings from the project and gather feedback for the validation of results from key stakeholders working on the management and design of urban space in Europe and beyond.
The public event will be held in two sessions. The first one will focus on the governance challenges and practical issues related to road space reallocation. The second one will focus on future needs and trends in transport demand and demographics.
Session 1: Road space reallocation: Governance challenges and practical issues (10:00 – 12:00)
The first session will highlight the range of challenges to re-allocate road space, from governance-related aspects to practical issues, building on the findings of the MORE project.
Session 2: Visions of future streets – Insights from MORE (14:00 – 15:30)
The second session will explore the evolution of transport demand and demographics to analyse the trends and challenges of advanced technologies for urban mobility. The session will also illustrate future scenarios with a case study. The session intends to disseminate the results of MORE, to get feedback from the participants, and to create an interactive atmosphere for discussions, as well as for knowledge and experience exchanges.
More information and registration
For more information about the event and to register please visit the MORE website.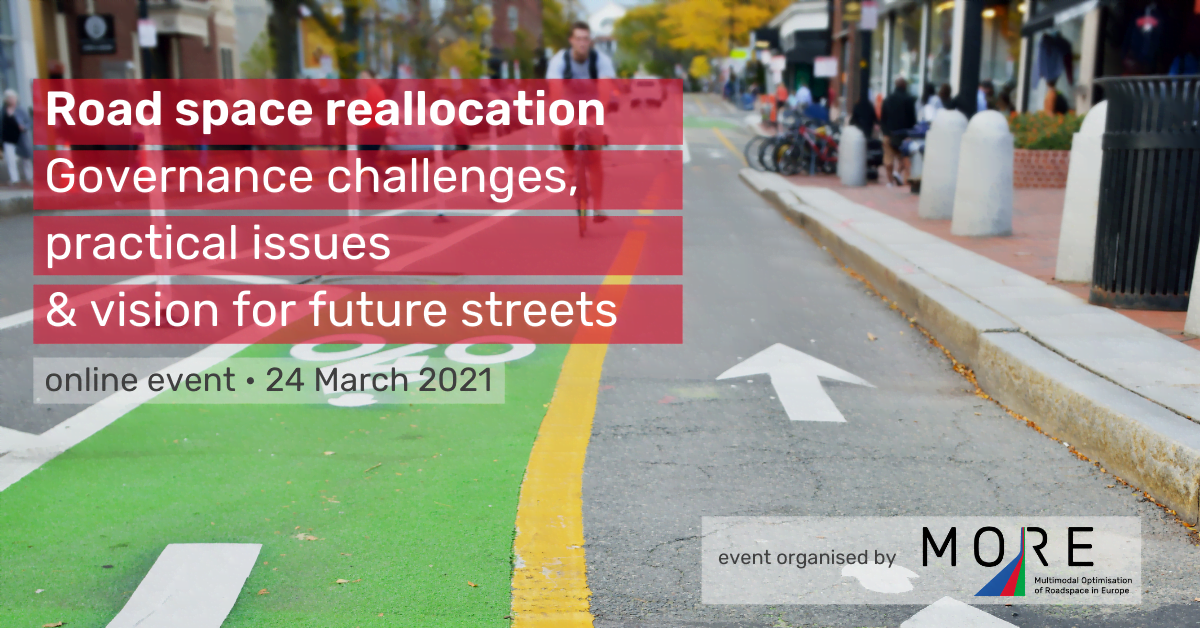 Topics