07/12/2019
IFEMA exhibition centre, Madrid, Spain
COP25 Workshop "Mobility and climate change: The integrated approach of cities"
According to the United Nations, 55% of the world population lived in cities in 2018. In addition, the UN forecasts this percentage will increase up to 80% by 2050. Transport is currently responsible for about 20% of the global CO2 emissions, and nearly 30% of transport-related CO2 emissions originate from urban passenger transport. Hence, cities have an instrumental role to play in the fight against climate change.
City-level activities are becoming increasingly important, especially due to the multiple benefits of sustainable urban mobility action. Furthermore, it is clear that we overall require dramatically different urban mobility systems. The proper integration of policy goals - such as air quality, congestion reduction through modal shift, decarbonisation, and safety - can further the fight against climate change in the most effective and efficient way; thus, national authorities should be aware of the need for cities to work on multiple goals with an integrated approach.
Understanding the role of cities in fighting climate change at COP25
The workshop on mobility and climate change will show how cities are tackling transport sector's challenges and which planning tools, measures and solutions are they deploying. Moderated by Polis' Secretary General Karen Vancluysen, the workshop will take place on December 7, 2019, from 15.00 to 16.30, at the Spanish Pavilion/Blue Zone IFEMA exhibition centre in Madrid, Spain.
The workshop will feature presentations by Madrid's Infrastructure and Mobility Planning Director General Lola Ortíz, Rupprecht Consults' Transport and City Planner Katy Huaylla, Polis' Secretary General Karen Vancluysen, UITP's Expert Sustainable Development Philip Turner, UEMI/Wuppertal Institute's Head of Research Unit Mobility and International Cooperation Oliver Lah and Netherlands' Director of Sustainable Mobility for the Minister of Infrastructure and Water management & Chair of the TDA Mariëtte van Empel. It will be followed by a Q/A session and a panel on "Decarbonising urban transport" that will feature Madrid's Infrastructure and Mobility Planning Director General Lola Ortíz, Rotterdam's Vice-Mayor for sustainability, clean air & energy transition Arno Bonte, Porto's Vice-mayor Filipe Manuel Ventura Camões de Almeida Araújo, and ITF's Head of Quantitative Policy Analysis and Foresight Jari Kauppila.
Organised by: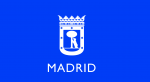 With the support of:
Topics
Staff member(s)