2012 - 2015
NODES
New Tools for Design and Operation of Urban Transport Interchanges.
NODES was a three-year research European project, focusing on the efficient integration of public transport services. NODES built a toolbox to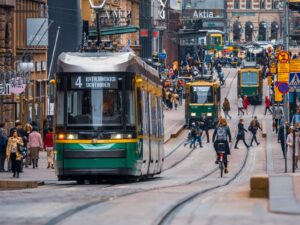 support European cities in the design and operation of new or upgraded interchanges, as a way to provide greater support, services and satisfaction to travellers and users.
These tools were identified under five topics (which correspond to transport interchanges' key functions):
land use and infrastructure
design
intermodality and ICT
management and business models
energy and environment
They were tested in nine European cities engaged in substantial development or upgrading activities, which provided a feedback loop for their improvement.
Key deliverables:
Final Report Summary - NODES available here
The project was funded by the European Commission's Directorate General for Mobility and Transport through the FP7 Programme. 
Topics