13/11/2023
What is on the horizon for Zeeland Province?
The Province of Zeeland reveals their road to sustainable urban mobility and their visions for the future. 
Zeeland is a province of the Netherlands with a central position between the port cities of Rotterdam and Antwerp and between the North Sea.
This month, they joined POLIS as the latest regional member of POLIS' growing network of cities and regions. We sat down with them to discuss their latest sustainable mobility actions and their plans for the future.
What are Zeeland's main goals when it comes to sustainable mobility?
The goals can be split into two main areas: Public transportation and private mobility. For public transportation, the goal is to reach a zero-emission public transport system. This includes busses, the ferry on the Western Scheldt, but also shared mobility and last mile solutions. The goals for private transport are less specific since this is an area where our organization doesn't have much influence.
Our main goal here is to ensure that the required infrastructure is installed. European and national regulations form the main stimulus for a transition to clean mobility. Via various programs, we are facilitating this transition for various modalities.
How are you pursuing these goals?
Zeeland is a region with a lot of rural areas, which makes it quite challenging to create a strong modal shift from car-used mobility to alternative modes like public transport, bikes or shared mobility. Despite that, sustainable mobility is a very important subject in Zeeland. Our goal is to implement a new public transport system that increases flexibility and accessibility. For short and middle-long distances we want to improve our bike infrastructure and try to stimulate people to use (e-)bikes.
This is beneficial for infrastructure as well as health. With this new public transport system comes a  hub infrastructure where you can find shared (micro) mobility. With this, we aim to reduce car dependency and traffic in Zeeland. Also, Zeeland stimulates sustainability efforts for cars and freight transport modes. We are working in a smart mobility 'living lab' to pilot new mobility options such as autonomous vehicles And closely cooperate with our industry and national programs to progress with green transportation. This holds for both road and water-bound modalities.
Which recent achievements around mobility and sustainability are you most proud of?
Momentarily we are piloting autonomous electrical vehicles in the Schouwen-Duiveland area. We are also gradually implementing our new public transport system with pilots on flexible ad-hoc mobility in certain areas of our province. This comes with positive results that make us believe we're on the right track.
How does the province work with cities/municipalities within the province? What advice would you give other provinces looking to work more closely with cities?
It is important to work closely with regional stakeholders, like municipalities, but also with social and economic organizations such as the Cyclists' unions. A well-connected region is necessary to make widely supported policy decisions. For example, when trying to make a modal shift in freight transport, improve traffic safety or while expanding regional bike infrastructure. We created a regional consultation platform where all municipalities in our region take a seat on practical and director levels. This platform is used to both communicate and cooperate on the various topics that exist in the mobility area.
You are located at an important location for international and national freight transit. How does this affect your mobility planning, and what are the key challenges you are facing here? (particularly around achieving climate neutrality goals)
Zeeland houses a significant industrial cluster and has several corridors that connect the North Sea to mainland Europe. Therefore our province is gearing up for a transition to clean freight transport together with industry partners. Smart Delta Resources is an important organization that focuses on the green industry, including transportation. North Sea Port, industry partners and the local governments are part of this group. The main challenge here is navigating to a clean future while dealing with uncertainty on solutions and a limitation on available grid connections. We are working closely with grid operators, industry and local businesses to find solutions and accelerate clean mobility.
What is your vision for the future of the province? (in regards to passenger and freight transport)
Zeeland has a unique and beautiful delta structure with several islands. With natural boundaries, distances are longer. This results in challenges in accessibility to public facilities. For the future of the province the quality of life and the investment climate, it is important to make integral decisions on spatial planning and mobility solutions to ensure that everyone in Zeeland has access to basic facilities.
Implementation of a public transport system that offers flexibility and on-demand characteristics is crucial to get to that goal. To do so, we have to create more space for (e-)bikes, invest in sustainable new public transport, and the infrastructure that supports all that. For example, the border between Flanders and Zeeland must not be an obstacle to creating a strong, dynamic and livable North Sea Port region.
Why did you decide to join POLIS?
Zeeland is a rural region with cross-border influences. We want to learn from the mobility systems in similar European regions (freight- and passenger-transport), and we can also contribute to new mobility solutions from our 'living lab' experiences. We are looking forward to receiving support from the POLIS network to access and join European initiatives and transport projects.
With an ambitious mobility strategy within the region, we will be happy to share our knowledge and experience and engage in partnerships with industry and research organisations towards the deployment of innovation.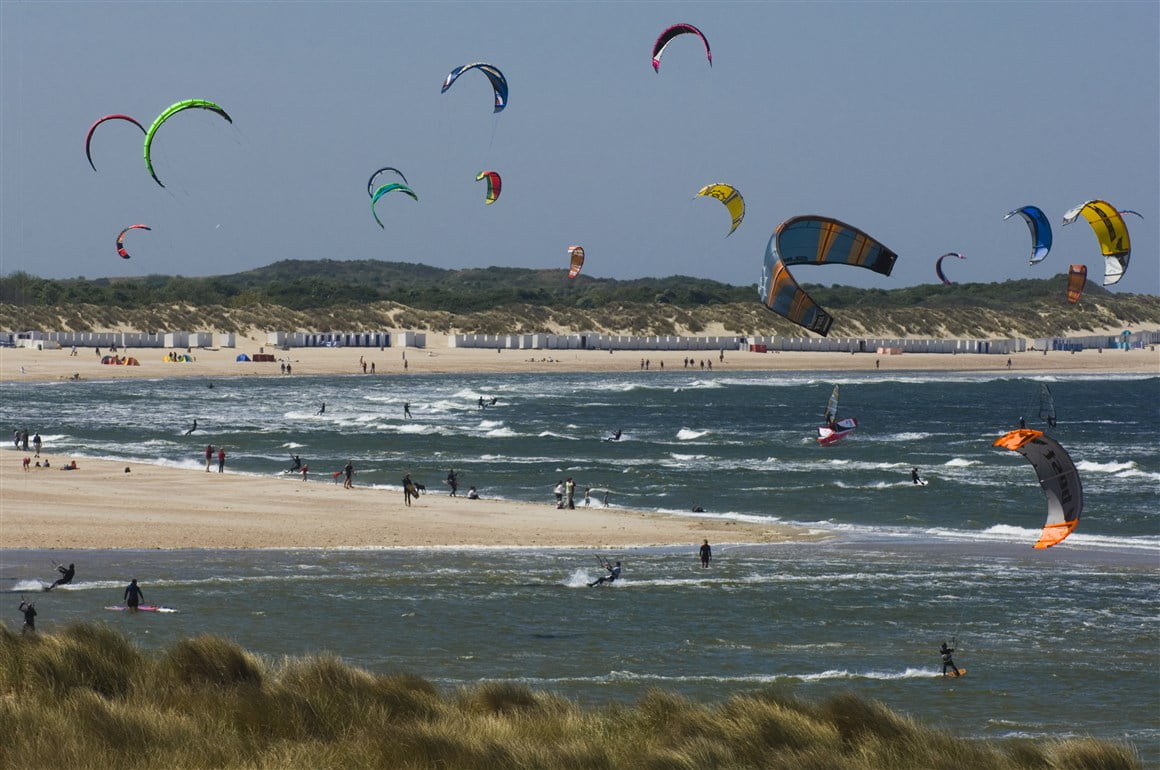 Topics
Staff member(s)