09/11/2020
Rotterdam launches Walking Strategy
A year after hosting the 20th International Conference on Walking and Liveable Communities in partnership with Walk21,  the City of Rotterdam has launched Rotterdam Loopt 2025 (Rotterdam Walks 2025), the city's first dedicated policy to improve walkability for people in Rotterdam. It sets out and 'Ambition and Call to Action' that puts 'The Pedestrian on a Pedestal', following an integrated approach to capitalize on the health benefits of walking.
The strategy aims at making important destinations like public transport hubs, parks and schools, more attractive and accessible, ensuring that the citizens of Rotterdam will walk longer distances, more often, and under better conditions.
Judith Bokhove, Rotterdam's Alderman for Mobility, Youth and Language, says: "(…) we have invested significantly in recent years in making Rotterdam a more attractive environment for walking. Now we're taking the next step: a city where pedestrians have all the space they need, because walking and cycling are the default modes of transport. We will be working towards that goal in the next few years."
The City consulted locals and visitors about where they enjoyed or disliked to walk. The most frequent ideas for improvements were related to: prioritizing pedestrians over cars, better wayfinding,  improving cohesion at route level, more greenery and better maintenance of pedestrian infrastructure. To turn these ideas into physical improvements, the City of Rotterdam is currently working on an action plan in collaboration with the affected neighborhoods and their inhabitants.
Download: Rotterdam Walks 2025 – The pedestrian on a pedestal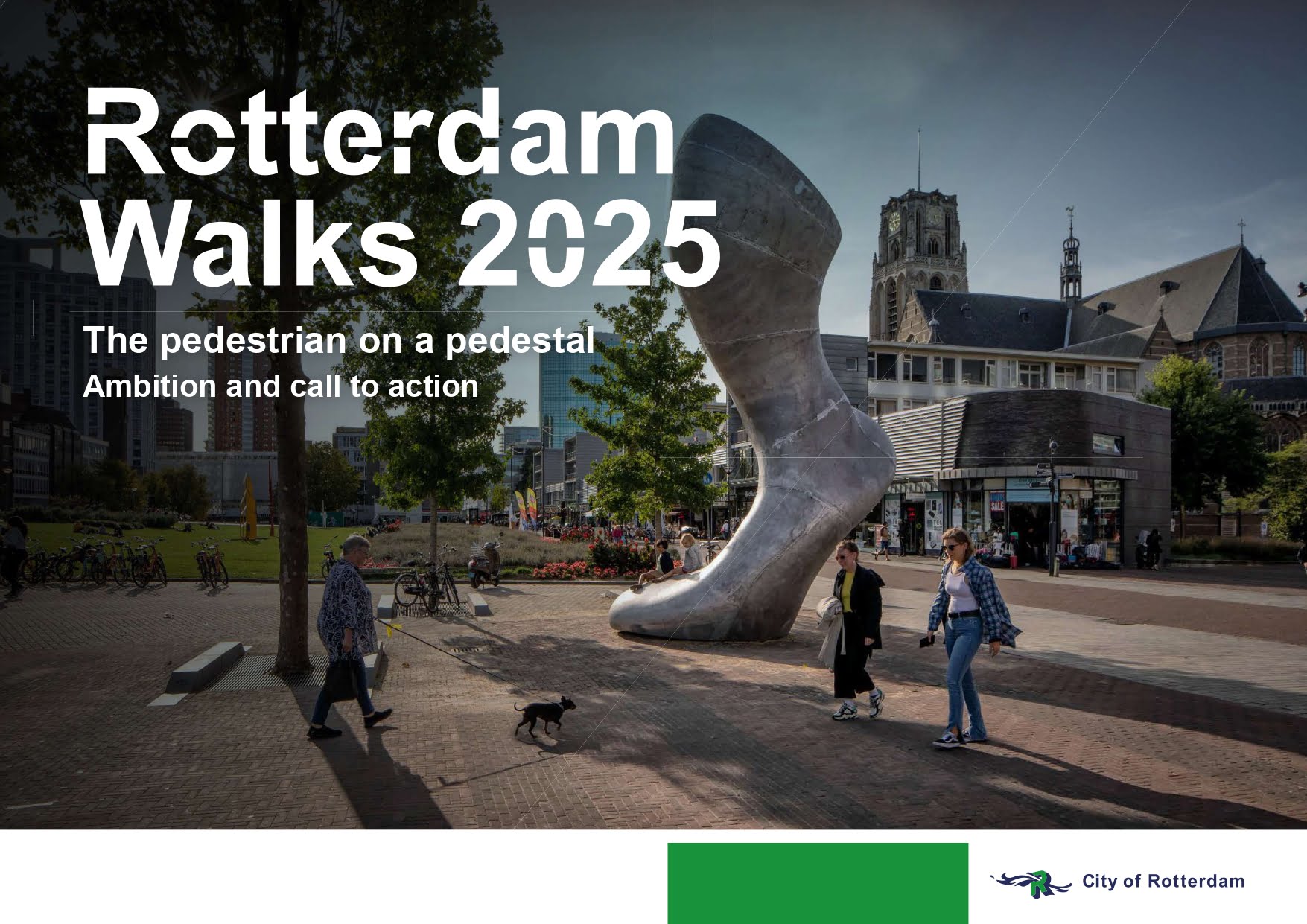 Topics
Staff member(s)