14/11/2019
Polis Secretary General talks 'Automation' beyond cars at CoMotion LA
Autonomy isn't just for cars. What are the advantages and opportunities for autonomous buses and other new forms of transit — speed, efficiency, safety? How can cities harness this technology for their own ends? What infrastructure is necessary to maximize their investment? And how can they leverage their unique position as regulators and help design the urban transportation systems of the future?
These questions will find answers on Friday, November 15, 2019, during the panel "The Age of Automation" at the third global conference CoMotion LA.
Polis will be involved in the panel - which will take place from 5.00 to 5.45 PM on Friday: indeed, Secretary General Karen Vancluysen will participate, bringing the cities perspective in the panel. She will be joined by:
Andrew Liu, Senior Vice President, Parsons Corporation
Phil Silver, Leader - Transportation, State and Local Government, Amazon Web Services
Uri Tamir, Senior Director, Strategic Initiatives, Mobileye (Intel)
The panel will be moderated by Russ Mitchell, Automobiles Reporting and Analysis, Los Angeles Times.
What you need to know about CoMotion LA
The third global conference CoMotion LA  will take place in Los Angeles on November 14-15, 2019 and will explore the new mobility revolution and the challenges and opportunities it poses for cities.
Set during two days of immersive and inspirational talks, demos, test drives and exhibitions, the conference will give a glimpse into the new urban future. It will also gather global mayors, leading technologists, public transport operators, venture capitalists, start-ups and established players from the entire landscape of new urban mobility.
The topics examinated in the conference will be the following:
Urban Aerial Mobility
Human Centric Design & Healthy Cities
Shared Transportation & MaaS
Freight & Urban Supply Chains
Micromobility
Personal Mobility & Street Space
Autonomous Future
Inclusive Transportation
Cities 3.0: Mobility Infrastructure
Electrification & New Energy
Agenda
You can find the agenda of the meeting here.
Location
The CoMotion LA registration desk is located at ROW DTLA – 777 S. Alameda Street, Los Angeles, CA 90021 between S Central Ave and Alameda St near the Los Angeles Arts District. In addition, further workshops will be held at the La Kretz Innovation Campus, which is accessible via the New Mobility Corridor.
Tickets
Tickets are still available here.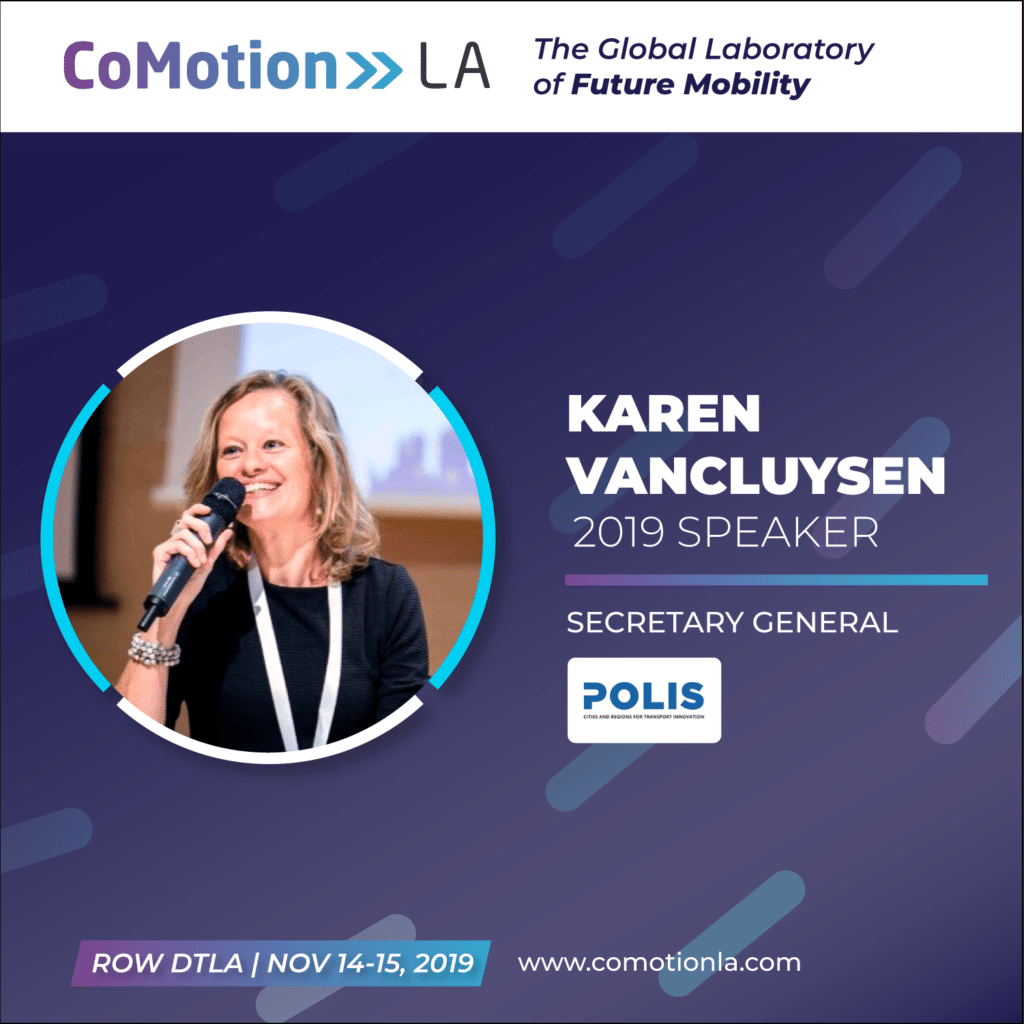 Topics
Staff member(s)