23/09/2022
POLIS and members talk youth engagement at European Week of Regions and Cities
POLIS, ERRIN and POLIS members convene a session at the European Week of Regions and Cities, putting youth voices in our sustainable mobility transition front and centre. 
The European Commission has marked 2022 as the European Year of Youth. Europe needs the vision, engagement and participation of all young people to build a better future that is greener, more inclusive and digital. This includes a rethinking of the urban mobility framework to make it more in line with the youths' needs and priorities.
But what does this look like on the ground?
To explore the way forward, on 11 October, POLIS and member cities and regions will convene the session; "Youth engagement in the green transition" at the European Week of Regions and Cities to discuss how to reach this goal with representatives from the institutions, public authorities and young delegates.
Taking place from 10 - 13 October 2022, The European Week of Regions and Cities is a leading communication and networking event in the European Union, promoting policy learning and the exchange of good practices, bringing together innovative regions and cities from all over Europe.
In this session, we hear from Stavanger Region, Berlin, Ile de France and others, alongside representatives of the European Commission and Climate Neutral Cities Mission; who will speak alongside leading youth ambassadors.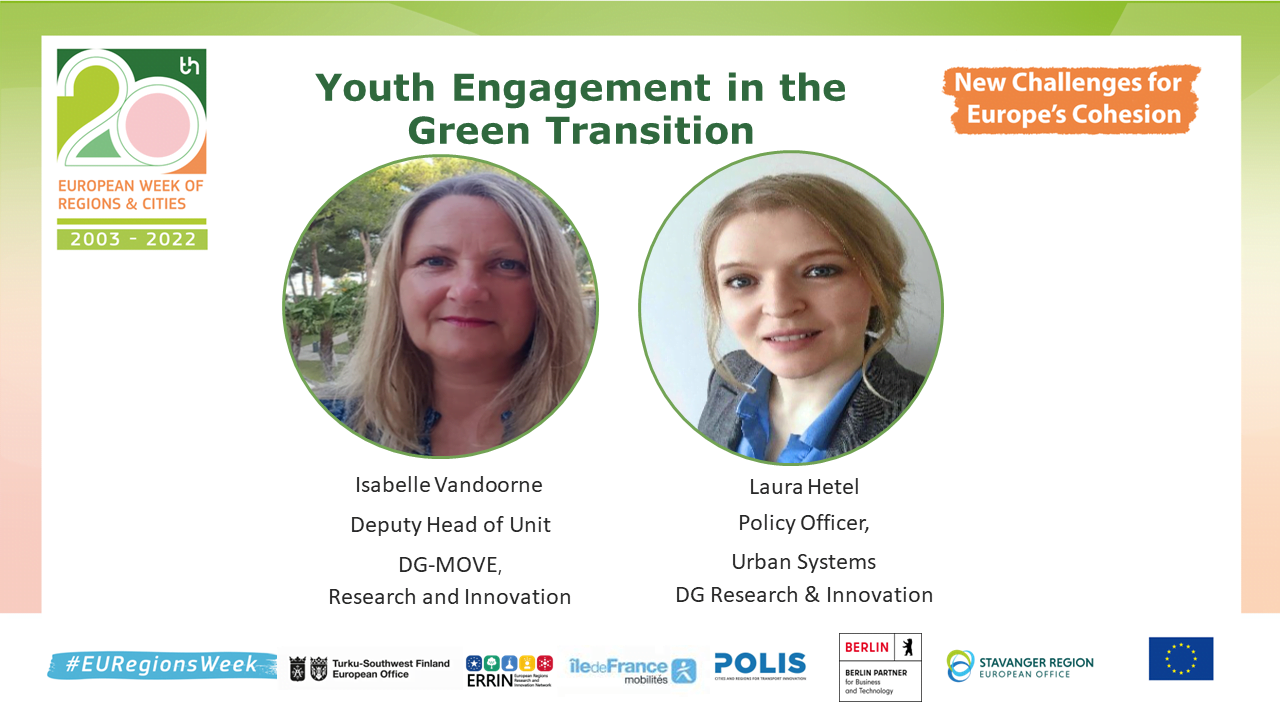 This follows hot on the heels of Urban Mobility Days, where together with POLIS Secretary General Karen Vancluysen, and the Commission, four young rapporteurs reflected on the key issues discussed across the conference.
In this session, they will answer key questions, including:
How can young citizens become active players in their area?
How can we capitalise on existing experiments and solutions already tested in cities?
How to take into account the expectations of the young generation?
Want to join? You can register HERE.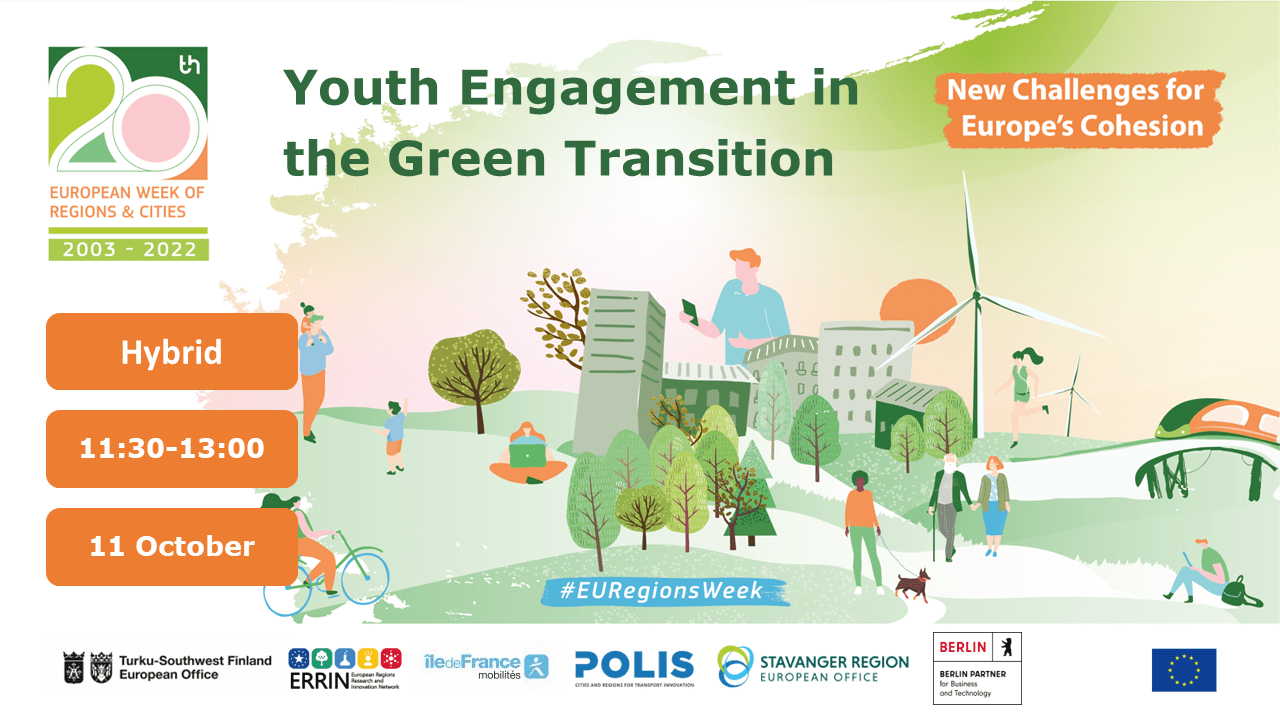 Topics
Staff member(s)