17/03/2022
POLIS & ALICE launch new webinar series on urban freight
Over the next few months, POLIS will be joining ALICE- to deliver a webinar series on the future of urban freight, bringing public and private actors together for one of the most comprehensive conversations yet.
As carbon reduction targets loom, demand for commerce rockets, and urbanisation rates accelerate, the freight sector faces a growing number of complex challenges. Yet, the opportunities available have never been so exciting! From Zero-emissions zones for freight, to cargo-bike delivery, urban delivery is changing rapidly. So how can we navigate the best way forward? Look no further than the POLIS-ALICE webinar series.
POLIS has a long standing partnership with the European Technology Platform ALICE, working together to forge synergies between projects, initiatives, cities-regions and companies to accelerate innovation.
The webinar series come hot on the heels of the Joint Guide for advancing towards zero-emission urban logistics by 2030, published in December 2021. The guide brought together the views of a wide range of stakeholders and experts to guide local and regional authorities, national and EU governments, companies, civil society, and citizens, to address five key areas of intervention for taking sustainable urban freight to the next level.
Across the series we will explore governance, technology, planning, incentive schemes… the list goes on! It is a unique chance to learn how public-private partnerships are being deployed in novel ways to leverage cutting edge digital technologies and data sharing mechanisms.
It will also provide an opportunity to hear about new concepts and opportunities between ongoing EU-funded projects and initiatives.
Most of the webinars in this series will be reserved exclusively for POLIS and ALICE members, with a select few open to the public.
Stay tuned for registration links!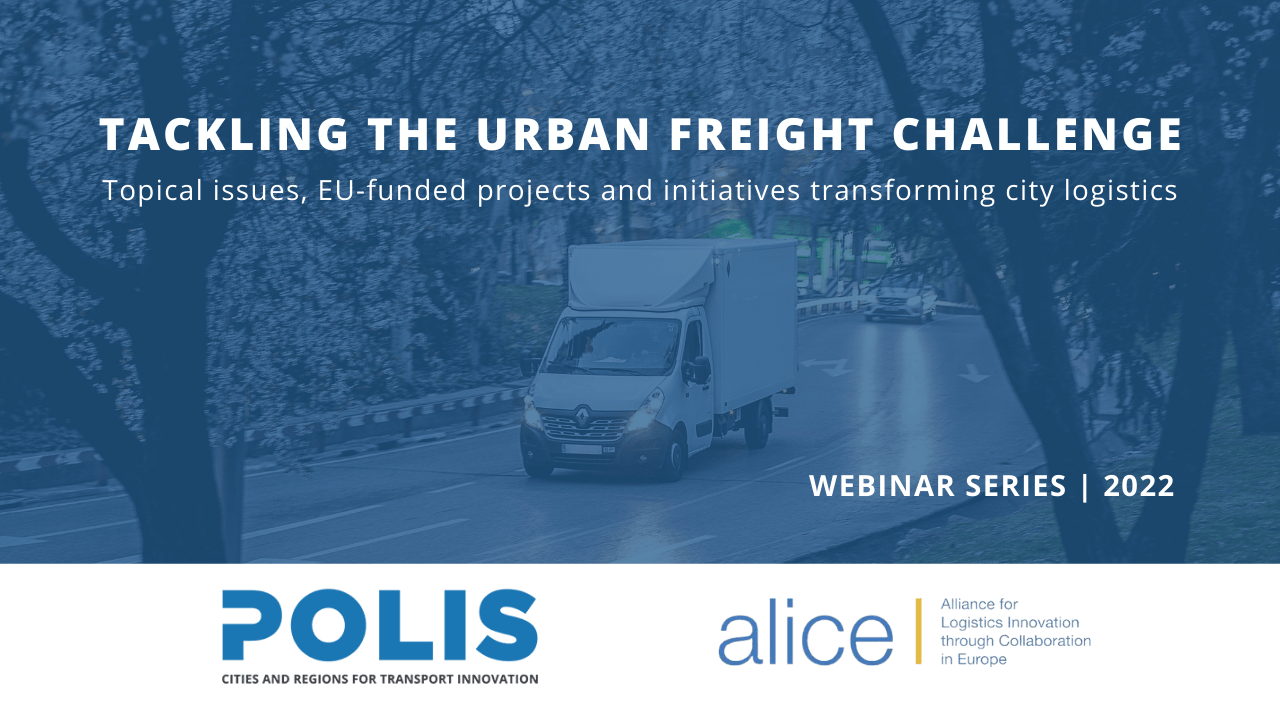 Topics
Staff member(s)