04/11/2022
Doing more with less: 5 minutes with Mpact
This month, POLIS welcomed new associate member, Mpact, a Belgian non-profit organisation focusing on shared mobility. We spoke to them about their work, the future of urban transport and how cities can 'do more with less'!
How was Mpact born, and how has the organisation progressed over the last few years?
Mpact (formerly known as Taxistop) was founded in 1975 out of a need for more efficient mobility. The private car had become predominant, while fuel prices were rising. Given these evolutions, Mpact wanted to change the game by introducing a ridesharing (carpooling) service across Europe.
Later on, Mpact expanded ridesharing to commuting and events in Belgium. As the organisation grew, more services were developed.
Why is shared mobility important? What is its role in cities and regions achieving carbon neutrality?
Shared mobility is key to reducing car use, while supporting active travel and public transport; playing a complementary, rather than a supplementary role. By reducing car ownership and usage, shared mobility decreases carbon emissions and frees up space in cities for greenery and social interaction.
Shared mobility is all about creating a social and ecological impact.

Your motto is 'Do more with less'. Can you explain that to us?
By sharing rides and vehicles, you create a mobility system that is more inclusive, energy efficient, sustainable and accessible, with fewer vehicles, emissions, traffic jams, costs and space consumption. And most importantly: shared mobility also means more fun!
Which projects are you working on at the moment?
Mpact is currently involved in various European projects. We just wrapped up the Interreg projects SHARE-North and ART-Forum. The eHUBS and G-PaTRA projects are still running and we are starting with a new round of Interreg projects at the moment: SMALL (Shared Multimodal Mobility for All), SHARE-North Squared and ShareDiMobiHub (Shared and Digital Mobility Hubs).
In other words: lots of work ahead to make our mobility system more shared, connected and accessible!
What is your vision for the future of urban mobility?
After the monarchy of King Car it is time for a republic based on active transport, shared mobility and public transport. Mobility is a primary social need and key for people to be able to participate in everyday life- it is this concept which should underpin our new mobility systems!
At the same time, this kind of mobility addresses the climate crisis and environmental pollution we are now experiencing.
It's 2030… what does the urban mobility landscape look like?
Next to zero emission vehicles, we have also achieved zero car ownership. Trips are made in a multimodal way combining all kinds of sustainable transport options. All of these modes of transport are connected physically by mobihubs and digitally by MaaS. Sharing has proven to be a greater game changer than automation, although the dream about reaching FACES (For Everyone, Autonomous, Connected, Electric and Shared) is still alive.
Why did you decide to join POLIS?
Mpact has been working on a European level for years, oftentimes alongside POLIS. It was time to make it official and change our Facebook relationship status to 'In a relationship'. All jokes aside, it was a logical step to become an official partner of POLIS because of their importance in connecting places and people within the world of mobility innovation and sustainable transport.
What do you hope to learn from other POLIS members?
Next to sharing vehicles and rides, Mpact loves sharing insights and information. Getting to know the local context and struggles in other European cities and regions is very valuable to our organisation. We therefore hope to inspire and be inspired by the other POLIS members. We want to keep innovating in order to make mobility more human-centered.
Want to find out more? Stay tuned for POLIS' new magazine 'Cities in Motion' which will be launched at the end of November!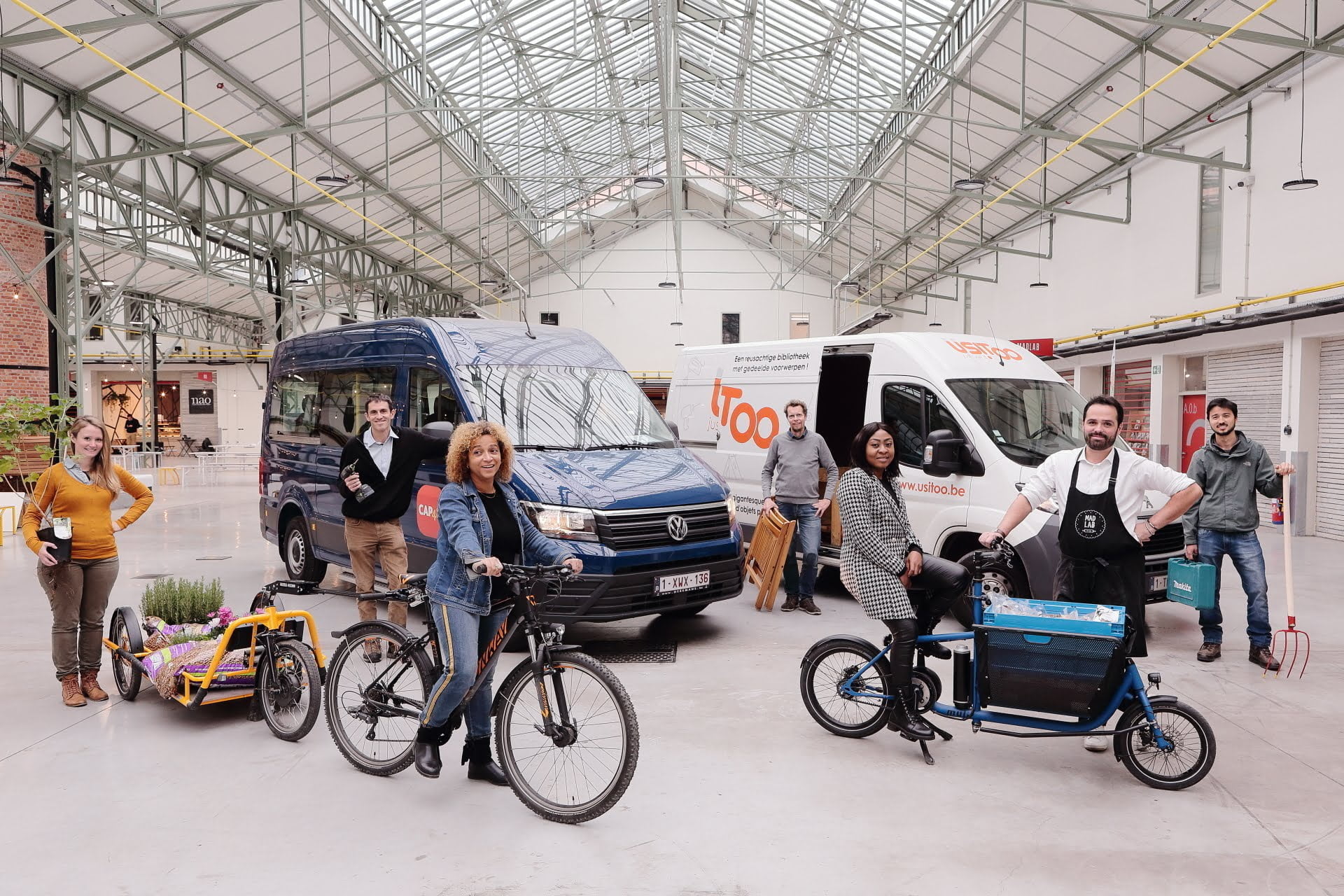 Topics
Staff member(s)