19/08/2022
Apply to the Call for Pilot Cities by NetZeroCities
On 5 September 2022, the Call for Pilot Cities for NetZeroCities will be issued.
Over a two-year period, the Pilot Cities programme will test and apply new techniques to foster rapid decarbonisation. To ensure systemic transformation, the pilots will include all thematic areas contributing to climate neutrality, such as mobility, energy systems and the built environment, material and resource flows, natural areas, cultural/social/financial/institutional systems, and accessible public spaces.
How to apply
The Draft Call Guidelines and a Pilot Communities Programme Guidebook are now available to assist cities in preparing their applications before the Call opens on 5 September; when the Call opens, the final Guidelines will be released. The documentation related to the Call will be nonetheless regularly updated to offer more support and guidance to cities intending to apply to the Pilot Cities Programme.
Getting all the info you need
Cities interested in the Call for Pilot Cities are asked to attend NetZeroCities' technical information session on launching day.
In addition, cities interested in this Call for Pilot Cities are encouraged to join the series of webinars organised by NetZeroCities on different aspects related to the call:
27 June 2022 – 14:00 – 16:00: Ambition, approach, application
4 July 2022 – 11:00 – 13:00: Criteria for selection and the selection process
5 September 2022 – 15:00 – 16:30: Refresher on the Ambition and Approach & Technical Information
7 September 2022 – 15:00 -16:30: Refresher on Eligibility and Assessment Criteria
8 September 2022 – 15:00 – 16:30: Pilot City Monitoring, Evaluation and Learning Info Session
The Call will close on 4 November 2022. In February 2023, selected Pilot Cities will be notified.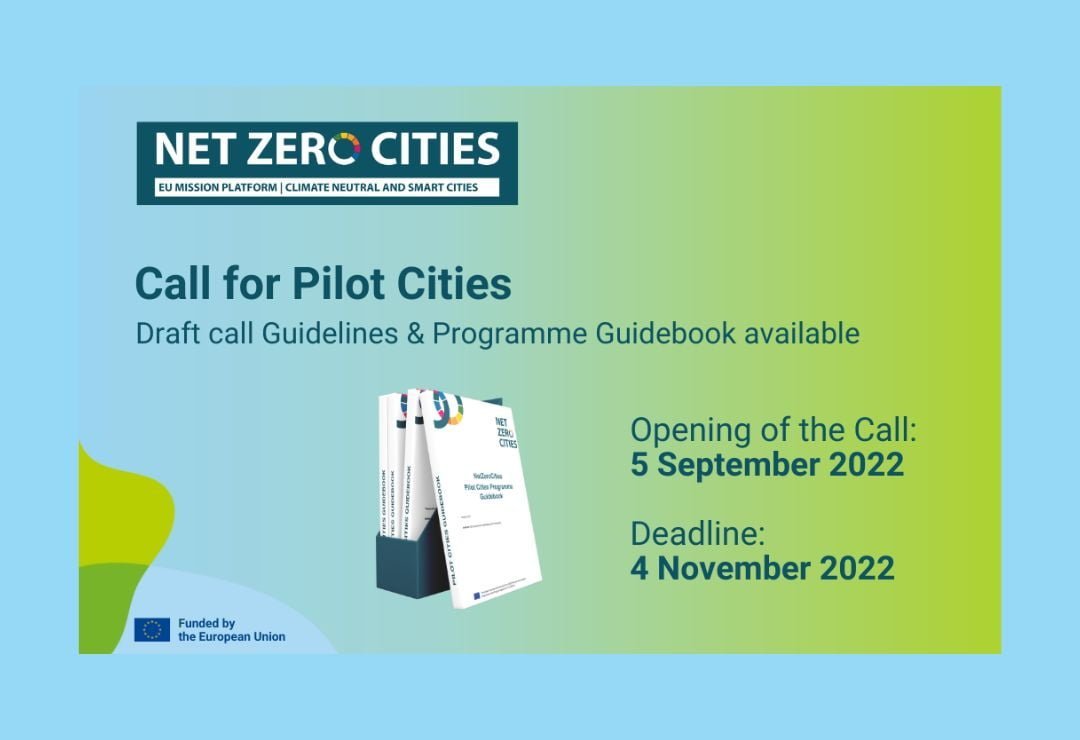 Topics
Staff member(s)